The days of wine being little more than a status symbol gift with which to impress colleagues and friends, may soon be over – there is a fresh new wind blowing through Asia, with a growing number of young and knowledgeable consumers enjoying a wider range of wines, more frequently.
The Chinese may be known for their "Red Obsession" – overtaking France and Italy last year to become the number one consumer of red wine – but according to an article in Gambero Rosso, there is definitely room for something new. The article quoted Jiangjiang Yu of the DIVA distribution company, who said, "There is a growing number of consumers in China who drink wine frequently, looking for more complex labels and appreciating different styles, even trying whites and bubblies."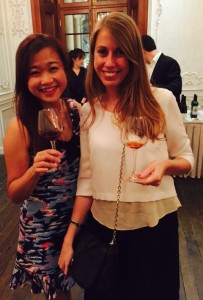 In a recent Decanter article, Richard Woodard noted that there is a power shift in China's imported wine market, with a switch from traditional, high-end wine connoisseurs to younger and more casual drinkers. This, according to a Wine Intelligence China Portraits 2015 report, which showed that a brand new consumer segment has emerged – the "Developing Drinker" – who is typically younger and less involved, tending to buy wine at mainstream or entry-level prices.
The article quoted Wine Intelligence COO, Richard Halstead, who said, "Over the past three years, the Chinese market for imported wine has begun a fundamental transformation. We are moving from the era where prestigious wine was only bought as a face-enhancing gift, towards a world where consumers care more about how it tastes – because they will be drinking it themselves – and how much it costs, because they are more likely to be paying for it themselves as well."
According to an article by HKTDC, focussing specifically on the Hong Kong market, there is a significant pool of experienced fine wine merchants in Hong Kong, with good wine knowledge and international wine trade experience.
The article noted that "since the removal of all duty-related customs and administrative control in February 2008, Hong Kong has further developed into a wine trading and distribution centre for the region, particularly the Chinese mainland." An ad-hoc survey by the Commerce and Economic Development Bureau to evaluate the economic benefits of wine duty exemption, found that 850 new wine-related companies were set up in Hong Kong in 2008 and 2009, with the total now at 3,550.
The number of wine-related courses, as well as the number of participants in these courses, also increased significantly, reaching 86 and 8,500 respectively. The Hong Kong government has furthermore signed a co-operation agreement with 13 major wine producing countries/regions to "strengthen promotional activities, including wine-related trade, investment and tourism. Various activities, including seminars, wine tastings, receptions and food pairings regularly take place in Hong Kong."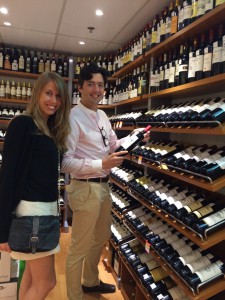 High-value wines are generally sold through auctions and according to Wine Spectator, Hong Kong is still the largest wine auction centre in the world, with the total auction sales reaching US$104 million in 2014.
Old world wines dominate the Asian market, but the new world is gaining popularity. Consumers are increasingly wine savvy and wine matching with Asian food has become an important culinary trend, with some companies even introducing wines to be specifically paired with certain foods.
An article in Gambero Rosso reported that Japan is particularly showing an increased familiarity towards wine, with a specific focus on pairing wine with Japanese cuisine. This rise coincides with a decreased interest by the Japanese in beer and sake.
Quoting Rabobank, the article noted that Japan has "come of age", with wine consumption back to its record level of 1998. There has been a constant increase in consumption between 2006 and 2014 (due to more imports) and it is returning to 1998's 350 million litres. This, while Japanese consumers are also becoming more open to new consumption occasions and innovations.
Recognising the importance of Asia, iDealwine opened an office in Hong Kong in 2013, with Alexandra Petitvallet focussing on this market. Alexandra and Arthur de Lencquesaing, iDealwine's international development manager, recently hosted various tastings, as well as trade and customer visits in Hong Kong and Singapore. So, what did Arthur find most impressive about the evolving Asian market? "These consumers are incredibly knowledgeable and very excited about wine," he said. Cheers to that!
Written by Elona Hesseling
Access the current iDealwine sales
Visit iDealwine.com