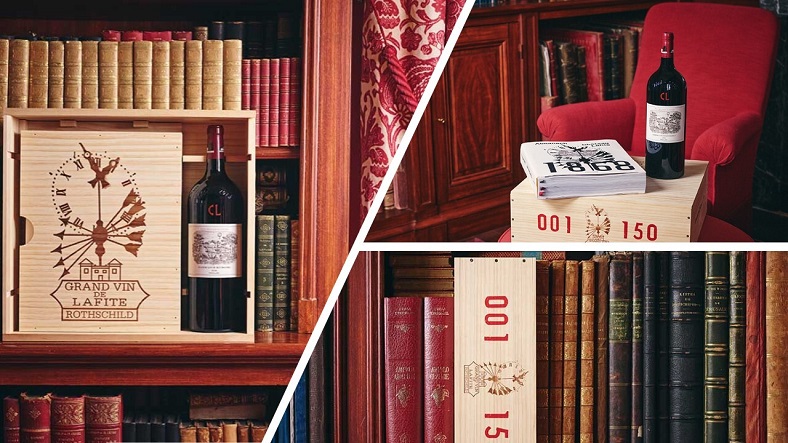 The 150th anniversary of the Rothschild family at Château Lafite-Rothschild, a premier grand cru classé, sees the release of an almanac tracing the history of every vintage. It took Saskia de Rothschild nearly four years of meticulous work and detailed research to put the calendar together.
The Rothschild family celebrates 150 years at Lafite
Some news that caused a stir in the world of grands crus classés: to celebrate its 150th year at Lafite, the Rothschild family has released an almanac, a wonderful volume that recounts the story of each and every vintage from 1868 to 2018. It is no surprise to hear that fans of the estate rushed to get their hands on a case containing a copy of the almanac along with a magnum. iDealwine had the honour of distributing four of these, estimated at €3,600. 300 copies have been printed, half in French and half in English. Thought up just one day before this most important date, in 2017, the project is the masterpiece of Saskia de Rothschild who is currently in charge of the property.
Saskia de Rothschild, creator of the almanac
This enormous undertaking has been the work of almost four years, meticulously carried out by the former New York Times journalist who specialised in climate news. Her career then developed into something rather different when she took over from her father, baron Eric de Rothschild. To make a success of this, Saskia obtained a BTS in viticulture and oenology, which she completed anonymously (taking her mother's name), before working for a year at Château L'Evangile.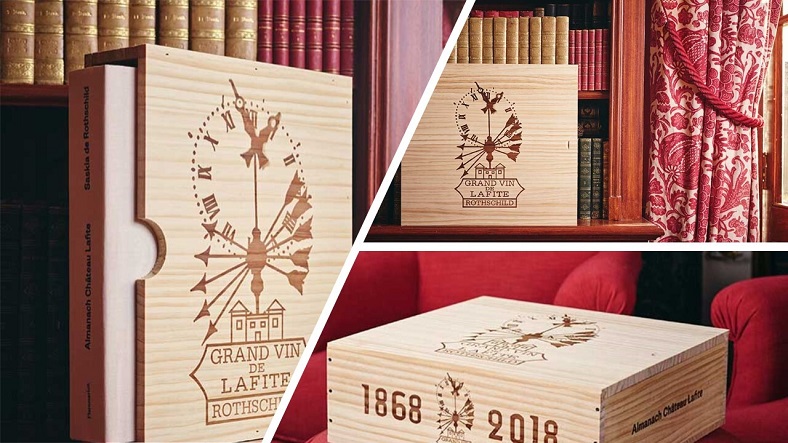 What do we find out in the almanac?
As Saskia explains, there is a strong relationship between Lafite-Rothschild, time, and the climate. This is, thus, a piece of work that offers readers and enthusiasts a special insight into the soul of a grand cru classé that many have judged elitist. With the help of a historian, Saskia enquired into each of the estate's vintages, delving into archives where she found information ranging from a simple butcher's receipt dated 1954 to subjects related more directly to questions of viticulture. A drainage plan from the 1950s, for example, shows how the estate's parcelling methods evolved in the mid-20th century.
The world of wine is steeped in history and, therefore, rich in stories to tell. The almanac also contains a multitude of testimonies from people who've worked at Lafite, including vignerons, oenologists, directors, and new recruits. Each of them expresses their vision of wine and of the property, revealing how man and nature can work together as well as comparing the challenges of yesterday with those of today.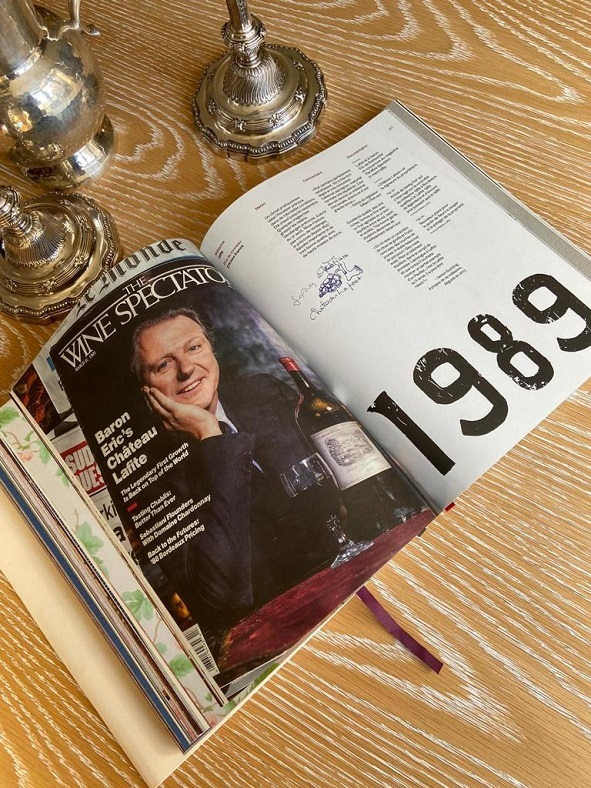 The almanac, a vibrant tome
Saskia de Rothschild has created something unique and alive, illustrated using photographs of the uncovered archives. Her storytelling vocation allows the curious reader to find their way through the mysteries of the property, the family, and its wine, illuminating the subtleties of each vintage with mastery.
This is an almanac that looks at historic side of Lafite-Rothschild, drawing attention to its evolution over time, both in terms of the wine produced and the people producing it. It's important to note the rise of women in the sector, and Saskia de Rothschild is undoubtedly a trailblazer in this respect. Representing a new generation, her vast appreciation of the property's past is more than apparent, which leads us to wonder what lies on the next page.