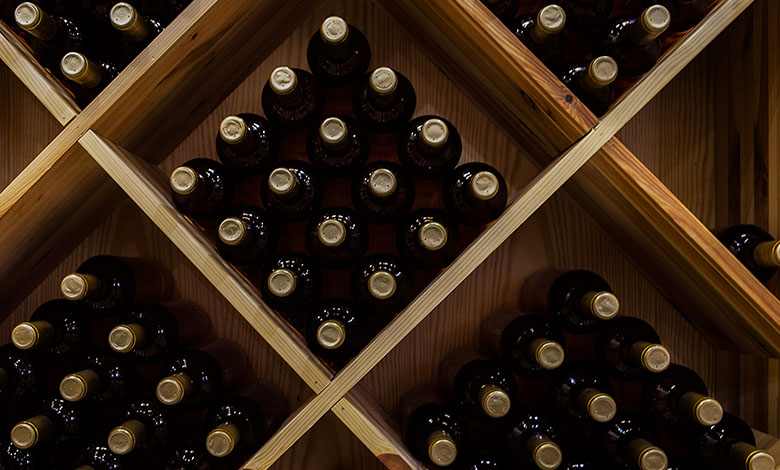 Set yourself up for 2022 with a full cellar restock! We've sourced from the most iconic regions of France and around the world, so you can find the unfindable, finest wine, all in one place. Here's an overview.
Chambertin Clos de Bèze and Meursault in the spotlight
For fans of Chambertin, don't miss the Clos de Bèze from Domaine Armand Rousseau, in 2017 and 2018 vintages. The famous appellation has also been worked on by Domaine Bruno Clair, which offers us a 2015 with notes of black fruit and liquorice and a subtle balance. There are some irresistible bottles from Michel Bouzereau, such as Les Genevrières and Les Perrières from Meursault, both in the 2012 vintage. Pouilly-Fuissé connoisseur? Several bottles of 2017 from the Guffens-Heynen can be found on iDealwine right now!
Bordeaux Trio
For wines that are sure to impress, for prestigious names in both ready to drink and recent vintages, check out the following unmissable châteaux: 2012 Cheval Blanc, 2015 Château Pavie, or in three-bottle lots, magnums of 2012 Clos Fourtet, 2018 Pape Clément, 2018 Beau Séjour Bécot, and 2015 Léoville Las Cases.
Sublime Whites of Hermitage, Jurançon and Savennières
This your opportunity to acquire a vertical of white Hermitage from Jean-Louis Chave, icon of the Rhône Valley, available in 2016, 2017 and 2018 vintages. If your heart beats a little quicker at the mention of a dessert wine, get your hands on the 2012 Jurançons from Clos Joliette, a wine of particular depth and complexity. Another style, but from the same appellation, is the 2019 Costa Blanca dry Jurançon from Camin Larredya, ready to be snapped up and savoured for its exotic notes after a few years of cellaring. If you're more into Loire wines, iDealwine has selected a few magnums of Clos du Papillon's 2018 Savennières. For red drinkers, opt for the Chinon Les Varennes du Grand Clos 2018 from Domaine Charles Joguet, you're sure to love it!
Beyond France
Beginning with Italian wines, start strong with a 2018 Masseto, the iconic wine from Ornellaia, crafted from a seven-hectare Merlot terroir. There's a magnum of Elisabetta Foradori's orange wine (Vigneti delle Dolomiti 2015) a Pinot Grigio classified in the Fuoripista appellation of the Trentino Alto Adige region. There is also a white wine from Abruzzo, the 2017 Trebbiano d'Abruzzo 2017 from Emidio Pepe, a favourite with the team at iDealwine! On the other side of the world, from New Zealand, there is an amazing 2012 Malborough Pinot Noir from Dog Point Estate.
Exceptional and rare spirits, from Barbados to Yilan County
At iDealwine, we also love spirits! Since November 2020, we have had a dedicated auction platform for them, created in partnership with iDealwine and La Maison du Whisky. It is of course Fine Spirits Auction which offers bottles as fine as they are rare!
While we patiently wait for the next fine spirits auction to launch (January 21st FYI), we'll be looking directly to iDealwine for fixed price bottles, including rum from Barbados, Black Tot Last Consignment; rare and highly sought-after with a rich history; Taiwanese whisky such as Kavalan Of. Classic, a single malt whisky from Yilan County with a floral, spicy and exotic fruit juice nose.