If you want to discover new and exotic locations, eat delicious food and experience wines from different vineyards, then try wine tourism.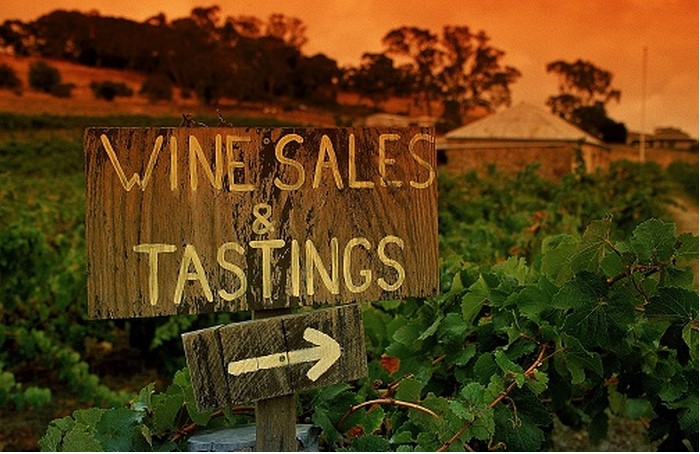 Indeed, in these difficult economic times, wine tourism appears to be a useful tool, taking advantage of the growing tourism sector. Both old world and new world countries have their own approaches in this regard.
In recent years we have observed the emergence of quality wines, accompanied by wine tourism, from new world wine producing countries such as Australia, Chile, South Africa, California and Argentina. Did you know that the USA – the fourth biggest producer worldwide with 22.3 million hectoliters – is also the pioneer of wine tourism? The Napa Valley is one of the main tourist attractions in the Californian state today.
New world producers took advantage of large territories and important infrastructures to satisfy wine demand. But the real challenge was to introduce territorial authenticity in this new model and to attract new customers. To address these issues, new world countries had to develop ambitious offers to appeal to tourists worldwide. Their governments generally understood the importance of this new form of tourism, making it a focus area by developing huge marketing campaigns to promote it. As a result, tour operators, hotels, museums, restaurants and wineries have created a tourism network in order to offer customers the opportunity to participate in organised trips around various wine regions.
Robert Mondavi, for example, has developed a strong business model which highlights innovation, art, concerts, exhibitions and wine clubs. In Australia and Argentina, many wine festivals have emerged, as well as spa retreats and wine museums.
New world countries have increased the competition for their old world counterparts, including France, Italy and Spain, who also aim to attract consumer attention. As a result, new structures started to emerge in France over the last few years: La Winery (Bordeaux-Château d'Arsac) offers a mix of culture and art in a massive contemporary complex, while leading wine producer Bernard Magrez (owner of Château Pape-Clement, La Tour Carnet, Fombrauge and Clos Haut Peyraguey) set up a luxury wine tourism agency in 2008, mixing wine and culture.
For both of them, the objective was to make wine tourism more accessible to the wider public. In fact, French wine tourism generally tends to be more focused on the link between the winemaker and his terroir, rather than the winegrower and the company.
Spain recently set out to revive a new wine tourism route, based on an ancient wine export road (2,700 years old), which concerns 12 producers in Catalonia. Tourists can enjoy visits to historical and archaeological sites, as well as premium wine tastings at the different wineries. Italy also offers personalised wine tours in Barolo, Brunello and Montelpuciano, focused on the gastronomy and authenticity of this country.
Will China be next to develop a wine culture driven by tourism? Nobody can be sure, but one thing is certain, wine tourism's best days are still to come!
Written by Alexandra Petitvallet
Access the current sales on iDealwine
Visit iDealwine.com