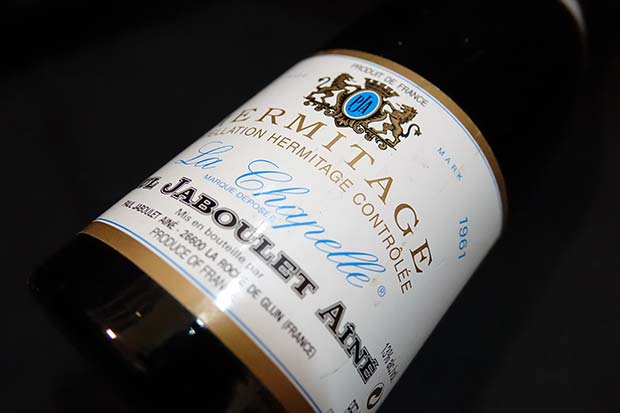 2016 ranking of the most expensive lots and bottles still shows the strong domination of Bordeaux and Burgundy, yet the record is held for the first time by a bottle from the Rhône.
In 2016, iDealwine held 26 auctions and a charity sale, accounting for nearly 100,000 bottles (97,413 to be precise) changing hands during the year. The 2016 figures were very positive for the website, which consolidates its position as Europe's leading player in online wine auctions. Taking into account only business activity from auctions (i.e. excluding fixed-price sales), transaction volumes in 2016 exceeded the €11m threshold to attain €11.067m, i.e. a growth of 24.35% compared to 2015. iDealwine's total turnover (auctions + fixed-price sales) was €14.4m (+18%).
The most expensive lots: Bordeaux loses a little more ground to Burgundy
Focusing on the most expensive lots sold at auction on iDealwine in2016 (excluding any reference duplicates), Bordeaux and Burgundy occupied 48 of the Top 50 places (49 last year). More specifically, Bordeaux held the upper hand, with 29 places in the Top 50. Burgundy has made progress, though, with 19 places compared to 13 last year. Only two lots were from neither of these regions: an Hermitage La Chapelle from Paul Jaboulet Aîné 1961, sold for €13,320 and a lot of two magnums of Krug Brut Vintage 1959, which closed at €8,640. Last year, just one lot defied the Bordeaux-Burgundy duopoly; it was (also) an Hermitage La Chapelle 1961 from Jaboulet, which went under the hammer for €8,160 (+ 62.5% in one year).
All of the 29 Bordeaux wine lots found in this Top 50 were multiple lots, and ten of these were made up of Petrus (compared to 18 last year), with an additional four "Caisses Prestige" selections each also including Pomerol's finest. The rest of the Top 50 is made up of premiers crus from the 1855 classification, as well as "Caisses Prestige" featuring these same wines. Regarding Burgundy, it's no surprise to learn that of the 18 Top 50 lots, 13 were from the Domaine de La Romanée-Conti (which were individual lots of Grand Cru Romanée-Conti). The remaining five lots represented the Domaines Ramonet, Clair Daü, Henri Jayer (2) and Noëllat.
Most expensive single bottles: Burgundy (DRC) still comfortably holds top spot
In terms of per-bottle performance, of the Top 50 most expensive wines sold at auction on iDealwine in 2016, 25 were from Burgundy, 20 of which were from the Domaine de La Romanée-Conti alone. The pre-eminence of this domaine in the rankings is particularly marked given its domination of the top end of the table (9 out of the top 10 lots). The other 5 Burgundian lots are from the Domaine Henri Jayer, which has lost none of its desirability since the death of the grower himself in 2006.
Bordeaux wines occupy 18 slots in the table, just as they did the previous year. But a few large bottle sizes (magnum, double magnum and imperial) have found their way into this category; they only start to appear from 19th place downwards. Of these 18 Bordeaux lots, nine are Petrus, and the remainder comprise crus classés from the 1855 classification, a Cheval Blanc and – a newcomer – a Château d'Arche Crème de Tête 1906.
These are followed by four Champagne: three magnums of Krug Vintage from old vintages and a Methuselah of Cristal 1990 from Roederer. The Rhône valley makes an appearance in this table in the form of two of its most illustrious wines: Hermitage La Chapelle 1961 from Paul Jaboulet Aîné, which sold for €13,320, the most expensive bottle sold in 2016, and an Hermitage Ermitage Cuvée Cathelin 1995 from Jean-Louis Chave, which went for €2,880.

Lookup a price estimate for a wine
Read further on iDealwine Le Blog:
Auction Report: June, mature vintages from top Burgundy estates on the rise
Auction Report: June, marked success for the big names from the Rhône
See all wines currently on sale
Register here to access auctions and fixed-price sales