The history of iDealwine
Let's travel back to the year 2000 when iDealwine was founded, becoming a pioneer for online wine auctions. And since then, a lot has happened. This article takes a look at iDealwine's achievements over the past 23 years. Are you ready?
2000: Cyrille Jomand, Lionel Cuenca, Angélique de Lencquesaing, three wine enthusiasts who met at the Paris stock market, create iDealwine. Buying, reselling, monitoring prices, managing a portfolio, guaranteeing secure transactions – all of this they knew how to do with their eyes closed. And when the 2000s were still in their infancy, they decided to apply all of their knowledge to creating a platform not for selling stocks, but wine.
2001: The iDealwine website is launched on 21 June. To begin with, everyone worked from a small apartment in Boulogne-Billancourt, Paris region, which had been transformed into an office with a temperature-controlled room for storing the first bottles and preparing orders. Some of our first customers will still remember it and we can never thank them enough for their support all this time!
2004: First private sales take place alongside auctions. This is when we started our successful partnerships with Drappier from Champagne – our ever first partner – Château Tirecul La Gravière, Taille aux Loups, and many more! The start of a wonderful history and fantastic partnerships with producers.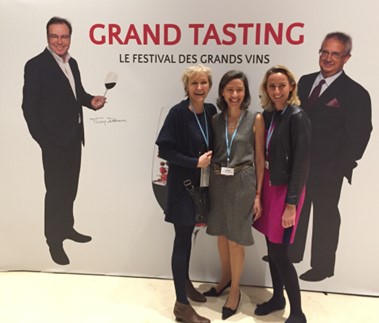 2004: The launch of the Grand Tasting at the Carrousel du Louvre, Paris. iDealwine will go on to be a loyal partner for the next 15 years or so.
2005: The office in Boulogne-Billancourt is packed up and the adventure continues in Colombes, again in the Paris region. We move into a gigantic office space for our small team which has grown to ten people. On the ground floor, there is space for storing and evaluating the bottles as well as preparing orders. The offices and meeting rooms are located on the floor above.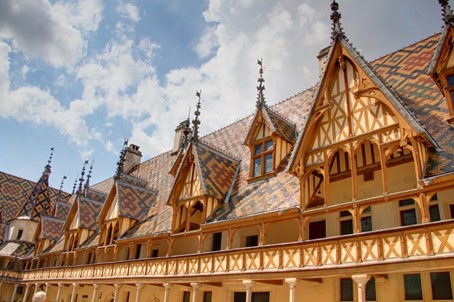 2005: The first time we take part in the Hospices de Beaune auction. We buy our first lots (228 litre barrels) from Maison Louis Latour. Thank you to Louis-Fabrice Latour and the whole team there for their warm welcome and their trust.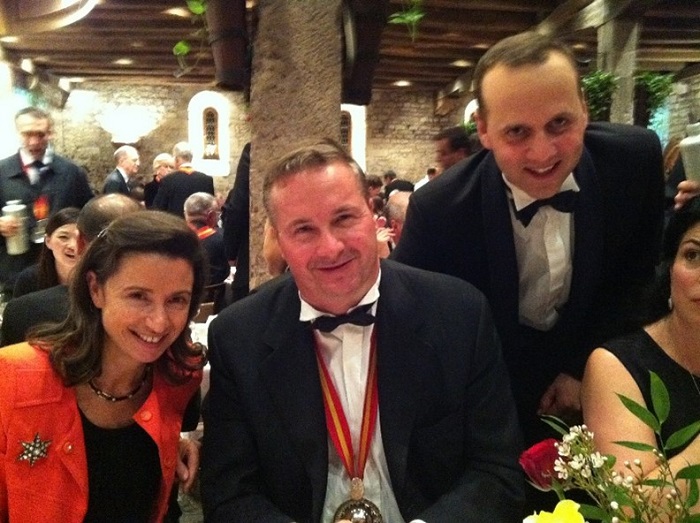 From 2007 to 2018: Visits to Palais Brongniart, the Paris stock exchange for the former traders. The French wine magazine La Revue du vin de France held their wine trade shows there. iDealwine participates every year to be able to meet with customers and other wine lovers.
2012: To take the sale of wines at fixed prices (not auctions) further than just private sales, iDealwine starts the fixed-priced part of the website. The wines in this section of the platform come from our partner wineries which amount to over 900 today! A wonderful network that the team passionately manages and develops.
2013: The Hong Kong office opens. iDealwine is now closer to its Asia-based customers and takes part in the Grand Tasting Hong Kong organised by the French wine magazine, Bettane+Desseauve.
2014: May-Eliane de Lencquesaing accompanies iDealwine as it develops its image outside of France .
2014: The French Auction Market Authority, Conseil des Ventes Volontaires, names iDealwine (through its subsidiary IWA – International Wine Auction) the leading French wine auction house for the first time. The company has kept this title ever since.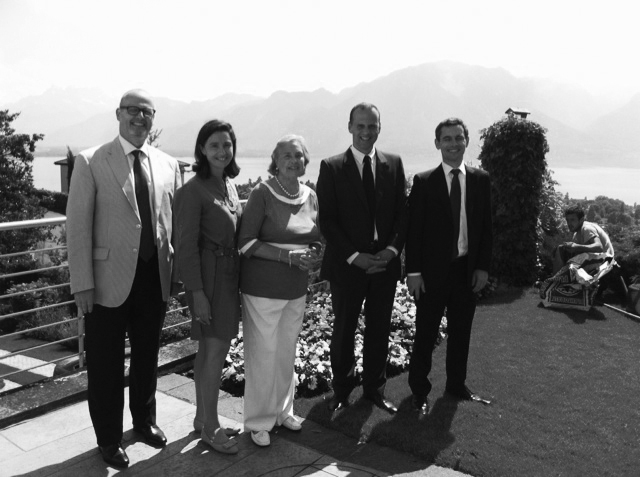 2015: Named the best site for finding mature vintages by La Revue du vin de France, iDealwine receives Bettane+Desseauve's Grand Prix for innovation.
2016: The first visit to our wine's new home, the Gamba & Rota warehouse in Aube, Champagne. It's the start of a fruitful partnership that allows us to store wine, prepare orders and send them around the globe. It's also at the Gamba & Rota warehouse that customers can store their wines through our storage service.
2018: iDealwine increases the number of opportunities it has to meet fellow wine enthusiasts, with events at Galerie Guillaume, Paris, in particular.
2018: The launch of the Must-haves page which contains a selection of wines that any wine lover would enjoy at attractive prices.
2019: The iDealwine Group can add a new address to its address book with the opening of the wine trading LMGV office in Bordeaux.
2019: The WineDex app is launched. It's a tool for authenticating and tracing fine wines in the blockchain. The WineDex tags have since been added to 13,498 bottles (figure taken on 17 May 2023) with a combined value of over €16.6 million.
The team comes together on a regular basis. Here, it is celebrating Christmas Jumper Day!
2020: Start of the Covid pandemic. On 17 March, the team started working from home as France entered a lockdown. However, they continued to meet on video calls to share ideas and plan how to continue developing our services.
2020: iDealwine organises a charity auction to raise money for carers who worked tirelessly throughout the Covid 19 pandemic. Nearly €135,000 was collected!
2020: The first e-tasting and the start of a great series of online events. iDealwine brings wine enthusiasts and winemakers together by organising regular Instagram Live interviews with partner wineries.
2020: The launch of Fine Spirits Auction, an auction website dedicated to selling spirits in partnership with La Maison du Whisky. It's a great success! In 2022, no less 7 auctions took place with nearly 4,500 bottles going under the hammer for a total of €2.9 million ( an increase of 82% when compared to 2021).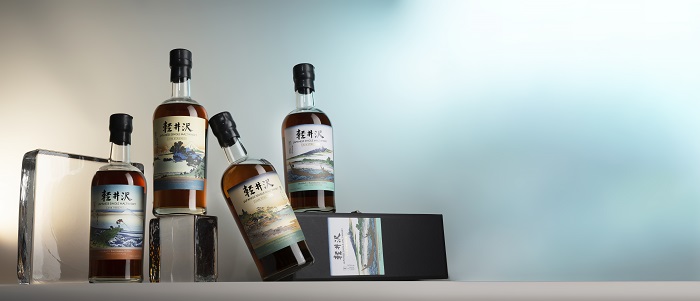 2020: Burgundy overtook Bordeaux, becoming the highest-grossing region at auction – a first since we started writing our annual auction Barometer.
2021: Capital Croissance, an investment fund, comes on board. The adventure continues!
2021: To celebrate the 20th anniversary of the launch of the website, iDealwine organises its Belle Dégustation tasting event at the Cercle France Amériques, Paris, which is proceeded by a conference on the evolution of the taste of wine.
2022: Another first can be attributed to iDealwine as it organises an auction of 10 Château Edmus magnums whose labels are also NFTs on its website. Magnum No. 1 went for €5,216 at auction.
2022: iDealwine launches its website dedicated to Bordeaux en primeur wines. Our customers followed us to the site and are currently snapping up the latest releases from the 2022 vintage.
2022: Customers outside of France become the group that places the majority of orders on iDealwine as the company is now known around the world. This is the first time this has happened since iDealwine's creation. We ship wines to customers with 60 different nationalities, who to over 650,000 wine lovers.
2022: In May, the website saw its record auction price with a Musigny 2006 from Domaine Leroy selling for €34,100.
2023: Offices in Beaune and Singapore open.
2023: The team has grown and now consists of 60 people.
2023: In a few weeks' time, you will receive the 1000th newsletter.
Today: After a record year in 2022 with €53 million of wine sold (an increase of 28%), Lionel Cuenca, Angélique de Lencquesaing and Cyrille Jomand are still at the head of the company, and they would like to thank you for all of your trust and support over the years.
2030: iDealwine is now the global leader for wine auctions and has opened several new offices in New York, Mexico City, Cape Town and Melbourne. The team is made up of 250 people, spread across all the continents of the world… We will soon find out whether that becomes true or not 🙂 Stay tuned!
The Must-haves to add to your collection