Tuscany, Piedmont, Veneto… three names that make you wish you could teleport yourself to this beautiful countryside. Last month, they also featured in iDealwine auctions with wine enthusiasts gravitating towards the Italian wines in our auction catalogues.
When it comes to wines from Tuscany, wine lovers set their hearts on the elegant Sangiovese from Soldera. These organic wines crafted in a natural way by Gianfranco Soldera – until his death in 2019 – with his wife Graziella alongside him show off the beauty of the Tuscan terroir.
Originally issued under the Brunello di Montalcino appellation, they were sold under the IGT Toscana designation since 2006. The price fluctuates between €600 and €700 for a bottle with the 2005 vintage going for little more (€726). The 2009 vintage sold for €689 at auction, the same for the 2015 and 2016, all bought by a wine lover in Hong Kong. The 2008 witnessed a price increase of 38%, selling for €613, while the 2014 was sold to a happy Brazilian wine enthusiast for €601.
Tuscan icons were out in force last month. Even if the price for Sassicaia remains relatively stable (€276 for the 2005 and 2011 vintages), the 2013 "birthday" cuvée saw its price double to €338 (+51%). We should also take a look at the progression made by Tignanello wines. The Solaia cuvée went under the hammer for €255, both for the 2012 (+29%) and the 2013 (+35%) vintages which were sold to Brazilian and Belgian wine enthusiasts, respectively. Popular with French bidders, the 2015 sold at auction for €159 (+15%).
Younger than the others and also more natural, Bibi Graetz's wines were a great success at iDealwine's May auctions. The Colore cuvée is created from a blend of carefully selected Sangiovese, Canaiolo and Colorino grapes from old vines (70 years old). In last month's iDealwine auctions, both the 2015 and 2016 vintages sold for €188.
Piedmont: Two distinguished Barolos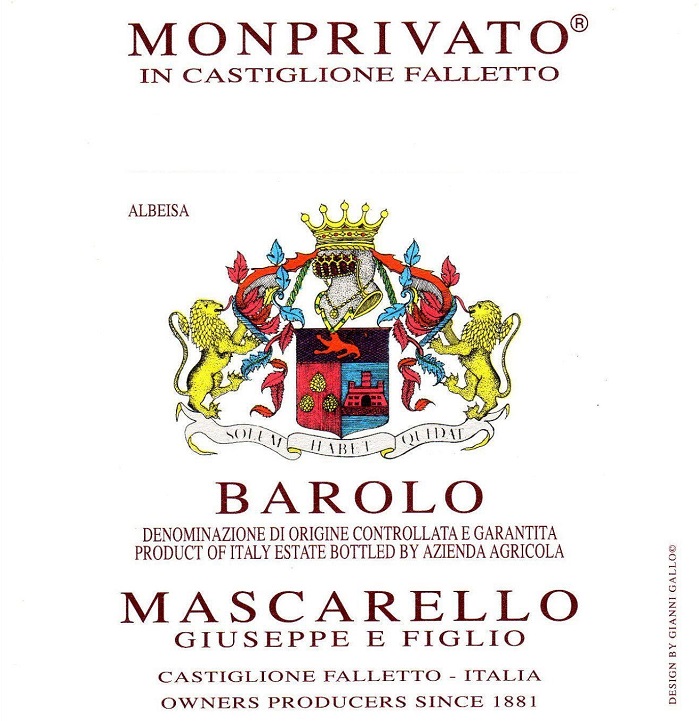 Barolo offers many styles, from the more traditional to the more modern. Staunch defenders of traditional vinification techniques such as Rinaldi attracted global interest in iDealwine's May auctions with the Brunate Le Coste 2006 cuvée, being sold to an American customer for €501 and a Brunate 2010, bought by a wine lover in Singapore, for €476. Mascarello, another winery following traditional methods, produces a Barolo wine that is aged in large barrels for many years. A Norwegian enthusiast bought a 2016 for €413. There was also a collectable bottle present. A Barolo Riserva 1952 crafted by Giacomo Conterno was bought for €230 by a French bidder. Korean wine enthusiasts snapped up wines from two other more traditional producers, Angelo Gaja and Roagna. Pira Vecchie Viti 2015 (Roagna) sold for €225, while Langhe Conteisa 2005 by Gaja went under the hammer for €213.
Other Italian regions were represented by some beautiful bottles. From Veneto – from Valpolicella to be more precise – Quintarelli is undeniably an icon of Amarone wines. While the great figure of Giuseppe Quintarelli passed away in 2012, his grandchildren Francesco and Lorenzo are continuing in his footsteps. The 2013 sold for €300 at auction in May. Among the other regions present in iDealwine auctions last month, a collectable bottle of Montepulciano d'Abruzzo 1967 by Emidio Pepe sold for €226.
Italian wines are making up an even greater proportion of non-French wines present in iDealwine auctions. With a little more than 5,500 bottles being sold in 2022, they represented 61% of the sales value of bottles that were produced outside the land of the baguette. Most wines that appear in iDealwine's auctions are sourced from collections within France, but we also source bottles from elsewhere, including Italy. The distinguished representatives of the Italian wine regions continue to arouse the curiosity of wine lovers.
Read the latest Auction Reports about iDealwine auctions
Buy Italian wines on iDealwine