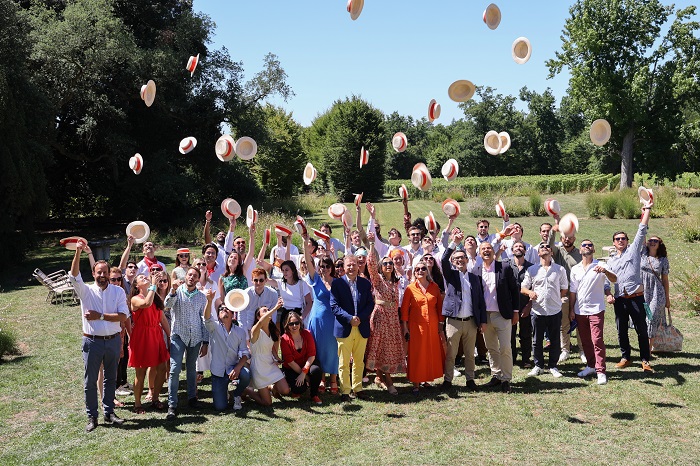 For eight years –­ eight years –­ iDealwine has been the uncontested leader of the French wine auction market through its subsidiary and licensed auctioneer IWA (International Wine Auction). The annual report by the Conseil des ventes volontaires (French Auction Market Authority – CVV), which regulates auctions in France, ranked the company ninth among auction houses in the 'Art and collectibles' sector. iDealwine is also hard at work maintaining and improving its online wine boutique. With a 28% increase in sales in 2022, leading to €53 million (excluding taxes) in sales, the company remains dedicated to its growth and development. Let's take a closer look.
iDealwine is 2022's leading wine auctioneer
Each year, there seems to be a record for iDealwine. Despite the current macro-economic landscape characterised by a distinct slowdown over the last quarter of the year, iDealwine's virtual hammer fell 47 times during 2022,which also included nine Private Collections, whose collections had an estimated value of at least €250,000. It auctioned a total of 197,928 bottles (when scaled to 750ml), amounting to €38.3 million incl. fees.
It won't surprise you that Domaine Leroy was a clear favourite over the year, with its 2006 Musigny being auctioned from €34,100, making it­ once again the most expensive wine of the year. The same went for Domaine de la Romanée-Conti, which stood out with its collection of 2018 vintages that went under the hammer for €84,320.
For the eighth consecutive year, IWA-iDealwine has been crowned the top wine auctioneer in France. This is all thanks to a 40% increase in sales in just one year… and 136% over 5 years. IWA-iDealwine also took the 18th spot in the general ranking for all French auction houses, no matter the sector, up two spots from the year before.
iDealwine: the preferred online wine retailer for enthusiasts
As you already know, in addition to auctions, iDealwine also runs one of the main (and best! 😉) online wine shops. The key to its success, and the reason it continues to win over the hearts of new wine aficionados and keep loyal customers happy, is its network of over 900 partner domains. Here are a just a few key figures:
More than 200,000 bottles sold
Over €13 million in sales (up 6%)
200 Bordeaux Grands Crus from the 2021 vintage were available on its en primeur website
Success abounds for Fine Spirits Auction
iDealwine, with its insight and expertise, created Fine Spirits Auction in partnership with La Maison du Whisky, the leading spirits vendor on the French market. 2022 boasted multiple accomplishments for this auction website, as the figures below indicate:
€2.9 million (excl. tax) of auction sales (up 58% compared to 2021)
4,500 bottles auctioned
The record for whisky goes to the Japanese 1979 Yamazaki Mizunara Cask, at €36,240.
The record for rum goes to a magnum of 1994 Caroni 23 years old Guyana Stock, at €41,206.
Like every year, iDealwine isn't wasting any time and has a steady stream of innovative projects to satisfy its enthusiasts. Its teams are working harder than ever to offer the best wines at auction and to discover rare gems at wineries. iDealwine thoroughly appraises each bottle proposed for auction, with the highest regard for the regulations that structure French auctions, skills which have built iDealwine's solid reputation over many years.
And of course, none of this would be possible without you, our valued and loyal iDealwine customers! So, thank you! We can't wait to write our next chapter with you!
Sell your wines with iDealwine
Request a price estimate for your cellar
Search for the price of a wine