iDealwine has put a strong emphasis in the past few years on developing the Asian market and this strategy is proving very successful. The mature market of Hong Kong, where we opened a representative office in 2013, has been clearly leading the way, followed by mainland China, Japan, Singapore and more recently South Korea. Arthur de Lencquesaing and Alix Rodarie, from iDealwine's international team recently travelled around the region for a series of meetings, wine fairs, tastings and masterclasses. Debrief!
Overall perspective
China's economic growth during first half of 2017, was nearly 7%, 6.9% to be precise, whereas, the UE estimated growth for 2017 is a bit more than 2%. According to a study from Vinexpo/IWSR (International Wine and Spirit Research), by 2020, China will be the 5th consuming country of wine in the world, in value, and will represent 71.8% of the importation market growth in volume. Even though Australia surpasses France for wine imports in value in October 2017, France remains the leading overall import by value and volume over the 10 first months of 2017. France is followed by Australia, Chile, Spain, Italy.
For iDealwine, Asia is this year again the fastest growing region, and 2017 should confirm this encouraging trend.
Our presence in Hong Kong since 2013 massively helped and reassured our customers who value the fact of knowing and being able to contact us easily. Thus, we can help them and give them more information and details about our wines, process etc. Furthermore, our logistic system has improved massively, smooth and easy with shipments every 2 weeks to Hong Kong, operated through our long-term partner, using perfectly secured and isolating Styrofoam cases and shipping by air. From Paris to Hong Kong, the wines are travelling very safely. Same with Singapore but with shipment every other month. The pace should increase together with the volumes. Since 2013, the number of customers in Asia has more than tripled and with an unprecedented loyalty. Most new customers remain and the majority of those who joined a few years ago are still fervent buyers on iDealwine and they bring along their friends.
The Asian basket is usually very different from our more traditional European buyers, with more expensive bottles, €174 compared to €90 on average per bottle on iDealwine. Our customers are a mix of private collectors and trade professionals (sommeliers, wine merchants and traders) who still buy a large majority of Bordeaux top chateaux and Burgundy grands crus, but have an increasing interest for some niche wines and appellations featured on iDealwine, usually harder to find in traditional Asian distribution networks.
QUICK OVERVIEW OF OUR ASIA TOUR & main TAKES
Following expat customers along their careers!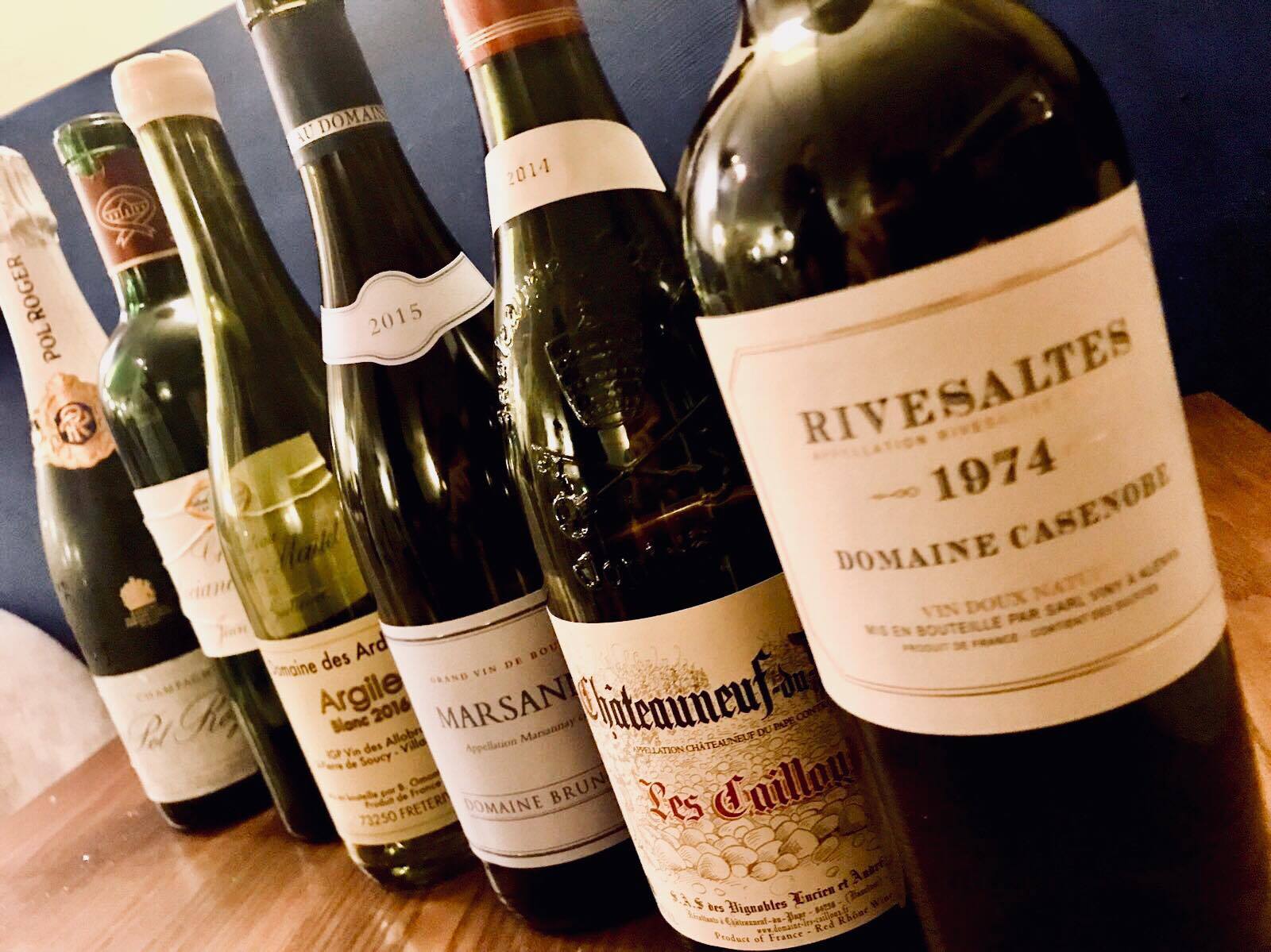 In Hong Kong and Singapore, iDealwine has many loyal expats customers that we are following as their careers send them to different countries around the world. This is the case of some customers for whom we have been sending wines to France, the UK, Hong Kong and Singapore, trying to ensure in each destination, the same level of quality. Besides a few tasting and dinners with expat customers, we organised this time a tasting for top French Business School alumni including EM Lyon, ESCP, Edhec and HEC. Hosted in the private room of the classic Belon restaurant, we tasted a series of very interesting wines. A very nice network evening, where wine proved again that it is a fantastic medium to get people together and facilitate the exchange.
Hong Kong Wine Fair
Probably the best edition. iDealwine has been present since the beginning. This time, we have many customers who came to our stand to taste the great selection of wines but also to try their palate on our revered blind tastings. We were so pleased to see some of our dear customers with whom we deal often over the phone or by email but don't see them enough. Very grateful of our customers who were bringing their friends and even sometimes going on the other side of the table to present iDealwine on our behalf to let us have a break 😉
Our top wines presented were Branaire Ducru 1998, Domaine de Marcoux Vieilles Vignes 1999 and Rivesaltes in several mature vintages 1934, 1954 and… 1947
Masterclass in duo with Michel Bettane
What a pressure… I have always read tasting notes about this iconic French journalist when I was younger and being a long-term partner of iDealwine I have been lucky to meet him on several occasions since joining iDealwine. Now, having the opportunity to present in duo a masterclass with Michel Bettane was a real treat!
Michel Bettane & Arthur de Lencquesaing presenting iDealwine Master Class at HK Wine Fair
I focused on the market overview and trends, describing history and key facts about the vineyard and appellation and Michel was describing the wines and added some insightful anecdotes from his thorough experience about the vineyard and winemakers he knows perfectly.  The room was full: 50 seated guests and about 12 of our customers. We did a very nice selection of wines with Alix, Dom Ruinart 1993 in magnum, still very fresh and fragrant, Charmes Chambertin Grand Cru 1994 from Dupont-Tisserandot, now bought and incorporated into Faiveley, vibrant with ripe black cherry, La Conseillante 1986 intense tobacco, velvety, at its peak, Hermitage La Chapelle 1986 from Jaboulet, an explosion of spices and black fruits and to finish the Château Chalon 2008 from Jean Macle 2008, cinnamon and almonds and  becoming very popular in Asia.
Forget about the label, it's hidden, lets the wine talk!
During this trip, we were amazed by the interest for blind tasting of our guests, friends and customers.  It is not about what label or how expensive will be your bottle, it is now about what interesting wine you will share and how you will guess or get close to the hidden wine. That was a lot of fun to be able to taste such a wide range of wines and regions: Loire, old Riojas, Jura, Barolos, Madiran, and of course great Bordeaux and Burgundy wines. However, these two regions, being very classic were often underrepresented in blind tastings. Many of our customer are training and enjoying blind tasting dinner several times a week, a good and gentle pressure for us 😉
Natural wine & the escape to other regions!
Overall, we were amazed by the evolution of the taste and interest for other regions than the classic Bordeaux and Burgundy: Jura, Loire and Alsace are really rising and we can observe these trends on iDealwine.
Italy is really picking up too and the dynamism of some famous wine personalities like Ian d'Agata and organisations like Vinitaly which are training ad nourishing the passion for Italy. They become great ambassadors and spread the word in the dynamic communities of fine wine lovers. This is the case of some of our young customers in Hong Kong as well as our friend and journalist Wai Xin which we've seen in Singapore. We are not that chauvinist at iDealwine and also love Italian wines. Even though our focus remains France, we have launched recently a Italian only fixed-price sale and we can find many Italian gems in our auctions!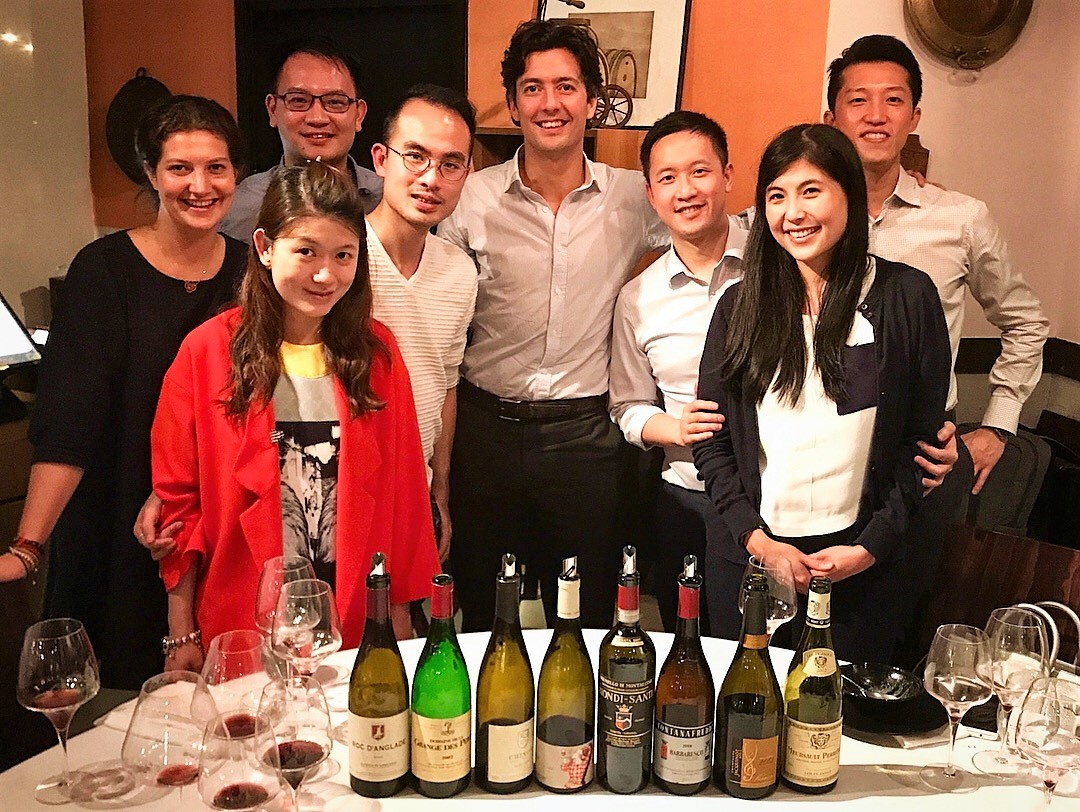 Asian cuisines!
This trip once again highlighted the fascinating diversity of the Asian cuisine: from delicate Japanese raw fish, to surprising chicken feets, jelly fish and eels, fine hairy crabs, traditional Beijing ducks, spicy Sichuan food and extremely fresh seafood, we have been lucky to experience an impressive array of dishes. The style of the venues was as diverse as the food: from simple and noisy (and delicious) Chinese restaurant in Aberdeen bringing our own food shopped in the neighbouring fish market, to the fanciest restaurant on the Bund in Shanghai or classic bistro food in Singapore. Each time, the dishes were paired with a huge diversity of wines: from bold Californian reds, to delicate and mature Burgundy and Bordeaux, Sauternes, Sake, Champagne… a great way to break the idea that Asian food marries only with spicy Gewürztraminer!

See all wines currently for sale
Register here to access auctions and fixed-price sales
Receive a free estimate of your cellar
Read further on iDealwine Le Blog: