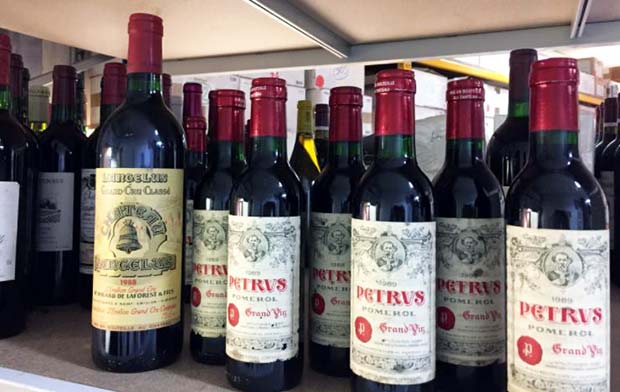 Wine lovers have been quick to acknowledge and praise the diversity of the Bordeaux wines offered for auction at our sale on 10th May. Let's take a look at some of the main trends we've been seeing in this region.
No fewer than 800 lots of Bordeaux grands crus changed hands at iDealwine's online auction on 10th May. And there was some fascinating bidding for wines from both sides of the river: naturally, Petrus was the focus of everyone's attention, particularly in an ultra-rare smaller bottle size which – as far as iDealwine can remember – we've never come across before: a batch of 12 half-bottles (yes, really!) from the 1989 vintage was acquired by a Hong Kong wine lover for 15,840€, equivalent to 1,320€ per half-bottle. And the Pomerol star pulled pulled off quite a coup for its theoretically less sought-after 2002 vintage, which went under the hammer for 2,100€ per bottle (+35%). At the same time, some older vintages also changed hands for high prices: both 1,260€ for the 1979 (+11%) and the 1976 (+25%).
Good results for the 2005
Still on Bordeaux's Right Bank, but this time in Saint-Emilion, a number of vintages from Clos Fourtet went on sale; all were snapped up. The 2010 went for €112, while the 2005 made €120, which works out at exactly the same 13% increase over the predicted sale price for each of the two vintages. Incidentally, it's interesting to note that Bordeaux wines from 2005 have been on the up and up in recent months. The price of Château Haut Brion from the same year rose by 11% (€570), Château Léoville Las Cases reached €268 (up 18%), Pichon Baron rose to €132 (+22%), Pontet-Canet hit €144 (+14%) and Calon Ségur €120 (+33%). The Right Bank's Château Clinet is now selling for €116 (+26%).
Old vintages at their peak
Irrespective of colour, there's no doubt wine lovers have an insatiable appetite for "collector's" years. For examples the legendary Château Palmer 1959 saw prices rise to €840 (+71%), while a magnum of Château Canon 1948 sold for €1,080 (+34%). And let's not forget the dessert wines: a bottle of Yquem 1934 went under the hammer for 1,740€ (+4%), while a 1959 example of this exceptional Sauternes sold for 1,440€ (+11%).
Read further on iDealwine Le Blog:
See all wines currently on sale
Register here to access auctions and fixed-price sales