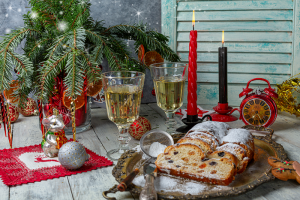 Where festive food is concerned, it's often the turkey and its trimmings that take centre stage at the table when Christmas is celebrated. But dessert, waiting in the wings until after the main performance, can also be a true showstopper! Just when you think you've no room for more, a spoonful of sweetness has the power to tickle your fancy. Here we have a selection of festive treats from around the world with some suggestions for wine pairings, a perfectly indulgent way to round off a beautiful meal and an eventful year…
Stollen
Visions of a snowy, mountainside village might be something of a stereotype, but there is something truly tantalising about German culture at Christmas. Northern countries make wintery comfort food at its finest, and this traditional bake is a rich and flavourful bread full of dried fruit and nuts. With marzipan running through it and a thick layer of icing sugar on top, stollen can be quite dense. Whether you're enjoying it at teatime or saving it for a delicious dessert, you'll want a wine to complement its rich sweetness. Regional pairings are always a good place to start, so either a wine from Germany or one made from varietals also grown there would suit stollen down to the ground. The Riesling cuvées from Markus Molitor combine chiselled precision with an impressive aromatic palette conferred by the late-harvested grapes. Lifted by a hint of gentle spice, this wine will make for a sublime pairing. In a slightly richer style, a Gewurztraminer Vendanges Tardives from Alsace wouldn't be amiss here, either. These long-ageing, honey-toned cuvées would be truly sumptuous with stollen. Producers like Marcel Deiss and Ostertag make unctuous, aromatic cuvées that invite moments of magic.
Read all about sweet wine, dessert wine, and vendanges tardives in this article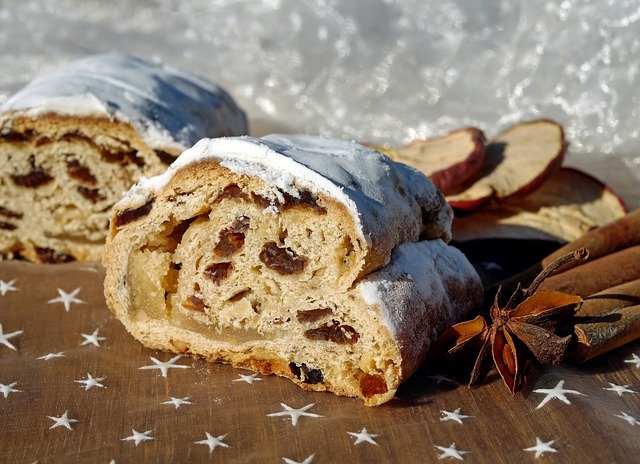 Panettone
Another kind of festive bread, Italian panettone is lighter and loftier than German stollen and comes in extensive varieties. A classic panettone contains flavourful smatterings of candied orange peel and raisins, with variations including chocolate chip, pistachio, hazelnut, and amaretto! This elegant (and often beautifully wrapped) sweet treat invites a pairing that is equally delicate. A sparkling wine with a hint of sweetness would be an excellent choice, with a light Moscato d'Asti being the most classic Italian pairing. Varieties of the Muscat grape are grown in Corsica, too, so why not pair your panettone with an aromatic and refreshing cuvée from a producer like Muriel Giudicelli at Domaine Giudicelli or Antoine Arena, an organic vintner of the legendary Patrimonio appellation. Of course, if it's fizz that takes your fancy, champagne will always be a welcome accompaniment!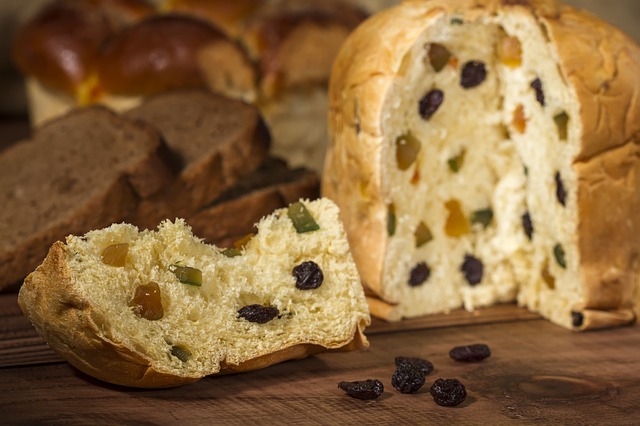 Yule log
Whilst burning the yule log was originally a Nordic tradition – a warming way to mark the twelve days of Christmas – it was the French who first made this festive symbol into a delectable dessert (no surprises there!). Known as the 'bûche de Noël' in France and 'Kerststronk' in Belgium, this is traditionally a chocolate sponge with a layer of cream, rolled into the shape of a log and decorated with edible foliage and a sprinkling of snowy icing sugar. Pairings can be tricky to get right when it comes to chocolate, as this is such a strong flavour. Your best bet is to match its powerful profile with a fortified wine, for example. How about a long-matured Maury wine from a domain like Mas Amiel or a Rivesaltes such as this one from domain Casenobe, part of our must-have selection! A more original and equally successful idea would be a vin jaune from the Jura, as this will complement the full, chocolatey flavour.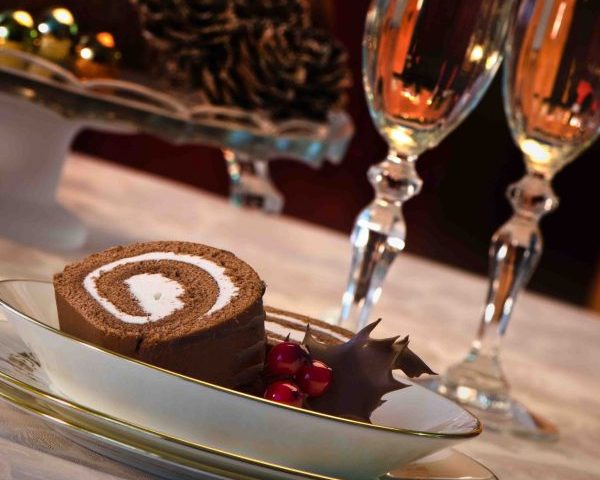 Christmas pudding
Now, if you've ever prepared a Christmas pudding in the most traditional of ways, you'll know that this is already a particularly boozy dessert. Made quite a while in advance, a Christmas pudding is more fruit than cake and is fed with doses of brandy in the weeks leading up to the big day. Rather like a wine, the finest kind of Christmas pudding is one that has been matured, and this for around a month! Eventually, after the crowning glory of Christmas has been aged, tended to, and steamed to piping hot, comes the exciting spectacle of…setting it alight! As you watch this weird and wonderful moment unfold, it's time to uncork something full-bodied with similar flavours. You'll find the deep fruitiness of the pudding is complemented by the sumptuous complexity of a Port. Hungarian Tokay is on the menu if you prefer a white wine! And if you'd like an acidic wine to offset the richness of the pudding, a Chenin from the Loire is a lighter option.