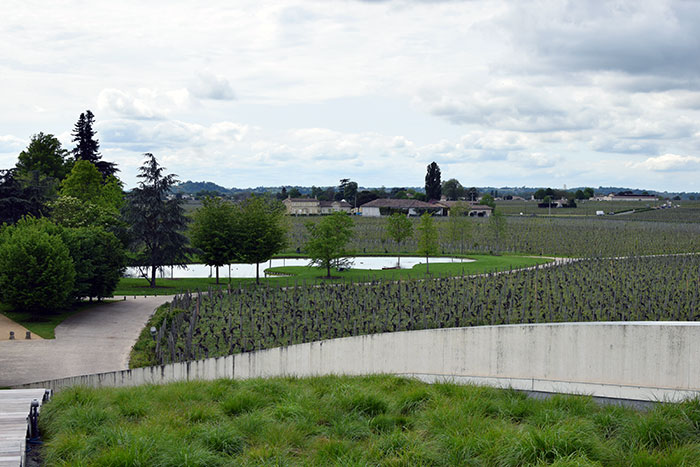 Let's resume our analysis of the 2022 En Primeur wines with a focus on the Bordeaux Right Bank this week: Pomerol, Saint-Emilion and other appellations in Libourne. As far as we are concerned, this sub-region fares remarkably well in the 2022 vintage, and we've even got too many top picks to mention them all!
OUR 2022 EN PRIMEUR ARTICLES
2022 En Primeur | What's the latest coming out of Bordeaux?
En Primeur | Bordeaux 2022 Vintage: Weather conditions and wine profiles
En Primeur 2022 | Vintage analysis and top picks from Pessac-Léognan
The 2022 vintage on the Right Bank
The 2022 vintage, as you probably already know, was one of the driest in recent years, comparable to the 2005 and 2015 vintages; nevertheless, the vines proved very resilient. Naturally, the vineyards located on the Right Bank were less affected by the heat and drought, seeing as the soils are rather clayey, more so than in the Graves, for example.
The harvests
The first Merlot harvests were carried out during the very first week of September, under ideal weather conditions. The harvest was fairly quick and uniform between early and mid-September.
The Cabernet Sauvignon harvests started in mid-September and extended to the beginning of October, under perfect conditions. Obviously, this year there were definitely no maturity issues for this variety!
Merlot
One thing is for sure, Merlot does not necessarily fare particularly well in a warm vintage. It seems to no longer be compatible with the Bordeaux region with the warming climate… and yet, in 2022, they were remarkable, as evidenced by some of the single-variety wines we tasted. This is particularly true on larger terroirs and more specifically on clay-limestone soils, as opposed to gravel soils which suffered more.
Merlot, like the other grape varieties, produced smaller than average berry sizes due to the drought, but also high-quality berries. The grapes reached a rare wealth of sugars and low levels of acidity (average pH of 3.5).
On tasting, the Merlots prove more seductive than ever, with good fruity flavours but without drawing on cooked fruits. They are elegant and perfectly balanced, despite the analyses indicating high alcohol and low acidity levels, while offering great deliciousness. We can't really figure out how such a warm vintage could produce such beautiful Merlots, so well balanced on tasting, but it certainly is the case!
Cabernet Franc
The perfectly ripened Cabernet Francs are another great success this year, with an average pH of 3.4 and, similarly to the Merlots, a high concentration of sugars and anthocyanins.
On tasting, the Cabernets Sauvignons are remarkably tannic, racy, elegant and balanced.
Our top picks in Saint-Emilion and Saint-Emilion Grand Cru
We have so many favourites in this appellation that we simply can't mention them all here! This year's AOC standard is absolutely superb and truly mind-blowing. We took immense pleasure in tasting these wines! Without a shadow of a doubt, this is a safe bet for the vintage, and one that we strongly recommend to you.
Let it be known, this year, the quality at Cheval Blanc is such that the domain will not be bringing its second wine, Petit Cheval, to the market. 22% of wines of substandard quality will be downgraded and sold in bulk. The average temperature remained above 15°C, an exceptional situation, marked by several heatwaves (with the thermometer nearing 40 C). The teams reintroduced trees to the plots to tackle the heat, providing better air circulation for the vines, while promoting biodiversity and stimulating soil life. Now, mustard (the earthworms love it), leguminous plants (flax, clover), cereals (rye), and cruciferous plants (radishes) grow between the rows of vines … a real garden!
The nose is subtly expressive, with salivating notes of citrus and blood orange mingling with elegant aromas of white flowers. On the palate, a rich, dense and silky substance reveals an ensemble brimming with red fruits heightened by hints of spice (cinnamon, pepper). The ensemble is intensely mouth-watering. The elegant and fully balanced finish culminates in beautiful spicy notes. A unanimous favourite within our team!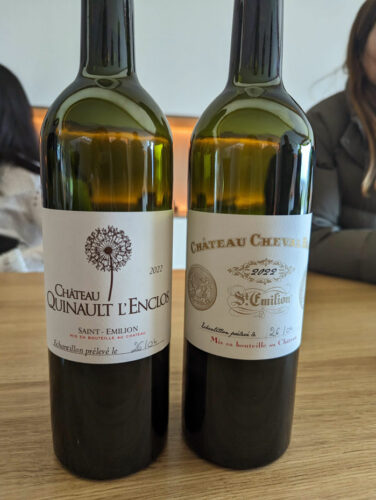 The property sustained frost damage so yields stand at only 18.5hl/ha.
The nose is particularly appealing, with aromas of red and black fruits, and blackcurrants. On the palate, the wine is both very fresh and silky, with a creamy, elegant yet relatively powerful texture. The ensemble is very appealing and seductive and concludes with a long, mineral finish.
On the nose, it displays aromas of black fruits while, on the palate, it perfectly brings together qualities that could be adversarial: strength, density, elegance, freshness, and delicacy; we love this superb ethereal substance. This wine won over our team once again this year.
The nose is deep and intense, with aromas of black fruits. On the palate, this wine is characterised by its considerable delicacy and deliciousness, its subtle, silky, airy, easily digestible substance and its freshness. An exceptionally successful vintage, with great elegance!
This wine reveals a pleasant fruity and mentholated bouquet combined with liquorice aromas. On the palate, the aromas are reminiscent of the bouquet. This wine is well balanced, silky, fresh and fluid, with plenty of power, especially through the lengthy finish. Another fine success.
The nose conjures up red fruits with fresh, slightly mentholated touches. On the palate, the first drop is gentle gradually unveiling a balanced and energetic character, offering silky, round tannins and a beautiful fruitiness, leading to a long, rather warm finish.
The nose is characterised by black fruit aromas: blackberry and blackcurrant. The first drop to reach the palate is remarkably fresh, leading to a warmer mid-palate, displaying a controlled yet powerful character that should mellow with time.
From the outset, this wine is luscious and fruity with some floral notes, while the mouth displays superb silkiness, freshness, a distinctly present but very smooth substance, and a beautiful, long, clean finish. A fine success!
The nose is luscious revealing aromas of red and black fruits and hints of menthol, and the mouth is delicious, silky, rich and extremely seductive. A stunning vintage from this domain!
Our top picks in Pomerol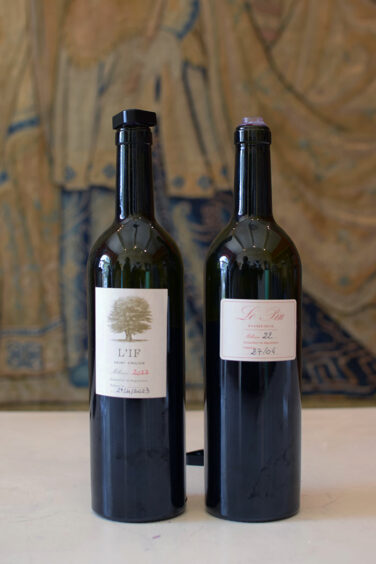 The nose is intense, dominated by black fruit aromas (blackberry, cherry, blackcurrant buds). On the mouth, the elegance is exceptional, with an incomparably silky, extremely seductive, dense, creamy, racy texture, sapidity, freshness and breathtaking length. Simply outstanding!
While the nose is relatively subtle at this stage, the mouth stands out with its fresh, elegant, fluid, airy, silky substance, its fruitiness, and the fine grain of its tannins. Superb.
The nose is quite discreet, displaying aromas of black fruits along with mineral, camphor and graphite notes. On the palate, there is plenty of character from the outset, yet with delicacy and fine grain tannins, and a velvety texture.
Our top picks in the other appellations of the Rive Droite
This flawless wine displays outstanding acidity, freshness and fruitiness on the palate, followed by a long, powerful finish.
This 100% Merlot exudes voluptuousness and freshness with its lovely substance, acidulous fruitiness, velvety texture and delightful minerality.
This wine is highly fruity (red and black fruits) and floral, with some subtle hints of pepper. The first drop is soft and delicate, offering fine juice, silky tannins and an elegant structure. The finish provides further freshness, combined with a subtle bitterness.