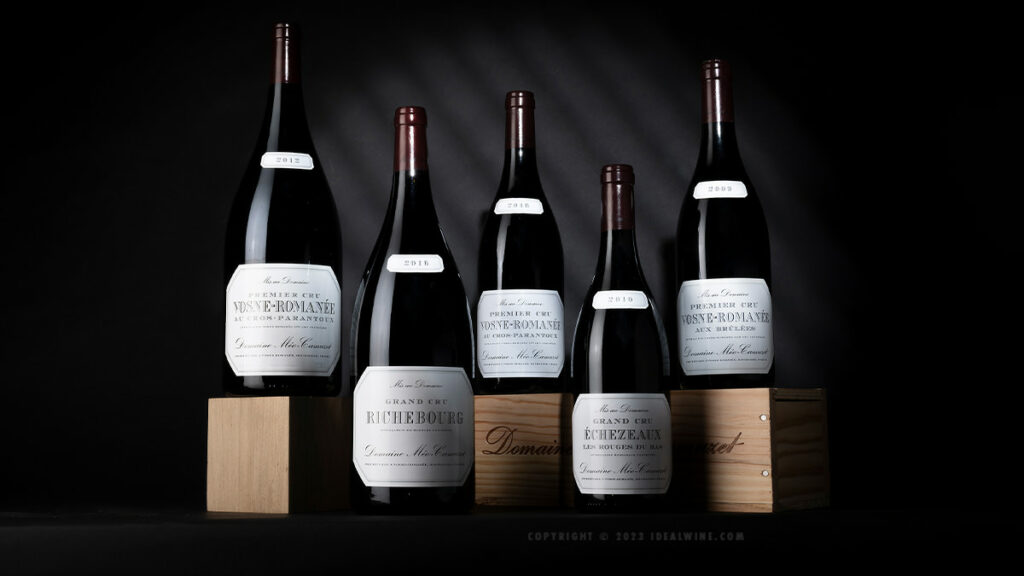 The iDealwine Domaine Méo-Camuzet auction was one of the events that took place at the beginning of the year in the fine wine auction market. The exclusive auction was comprised of 53 lots of the finest Côte de Nuits climats, sourced directly from the cellars of Domaine Méo-Camuzet. It sparked a lot of excitement in the world of wine, with many bidders trying to get their hands on one of these exquisite bottles. What's even more incredible is that all of the lots were sold, meaning that this exceptional auction definitely lived up to its expectations. It's safe to say that the chance to buy such amazing bottles doesn't come around every day, especially when they are brilliant aged vintages, sourced directly from the domain like these were.
Excellent bids
Bidders from 40 different countries tried to walk away with one or more of the 95 bottles that were up for grabs, with all 53 lots being sold (some lots contained multiple bottles). This remarkable performance proves just how appealing the Côte de Nuits continues to be in the eyes of lovers of great wines from around the world. As Lionel Cuenca recently mentioned in an interview, the fine wine market on the whole is currently going through a lull, yet that cannot be said for the most precious and rarest bottles of wine, such as those on offer in this auction, which continue to see their prices increase. In 2022, the average price per bottle for this Burgundy subregion (the Côte de Nuits) reached its peak, at €534, compared to €384 for all of Burgundy and €194 for all wines sold at auction on iDealwine.
Six bottles of Corton Perrières 2010 were auctioned as individual lots, with the bottles selling for between €322 and €372, despite being estimated at €200 – a wonderful appreciation in vale compared to its estimated value. As the bottles had never left the cellars of the domain before the sale, we knew that they had been stored in optimal conditions.
One of the three bottles of Échezeaux Les Rouges du Bas 2010 sold for €989, which was 10% more than iDealwine's price estimate.
A great bidding battle was fought over a lot of three magnums of Nuits-Saint-Georges Premier Cru Aux Murgers 2011, with 9 bids increasing the hammer price to €2,016, which is equivalent to €336 per 750ml (40% above its estimated value).
Amongst these most amazing bottles was a rare magnum of Richebourg 2016, which went for €5,759 (estimated at €5,200).
The famous Au Cros Parantoux plot was showcased with magnums. The one from the 2011 vintage went under the hammer for €5,246, while the only bottle from the 2012 vintage in the auction was sold to one happy buyer for €5,509.
Finally, the showstopper, a lot of six Vosne-Romanée Aux Brûlées 2010 sold for €6,460. This magnificent lot in a wooden case is barely within its optimal tasting window.
Read the pre-auction interview with Jean-Nicolas Méo
See all wines from Domaine Méo-Camuzet on sale