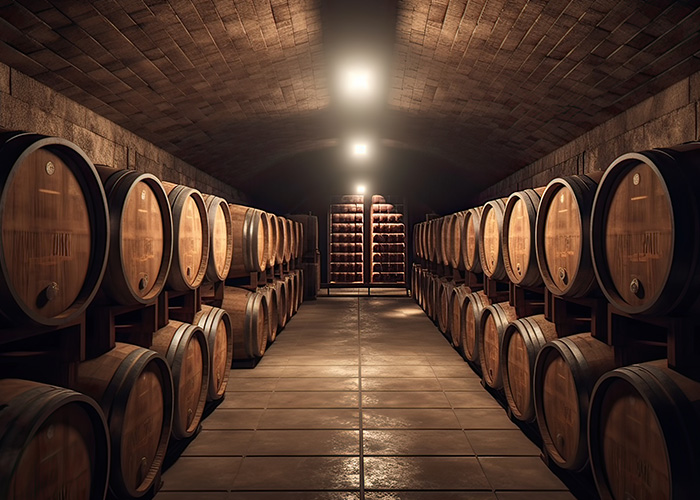 iDealwine team visited Bordeaux for the 2023 en Primeur week, an event which pulls in wine lovers and professionals from throughout the world of wine. Our Bordeaux team is now busy working away so that we can bring you the best en primeur wines that are released.
Even before the official tastings of the 2022 vintage had concluded, the consensus was that this is a vintage of exceptional quality. Some of the most experienced tasters even have no qualms about comparing it to the vintage of the 20th century, 1982!
As with previous years, iDealwine will keep you up to date with all our tasting notes so that you can decide which wines you'd like to order. If you would like to be one of the first to know about any of the releases and to not miss out on any of them, sign up for alerts on our new English en primeur website. And what is more, you can even sign up for alerts for the wines that interest you.
If you head to our primeurs.idealwine.com site now, you'll find that some brilliant gems and prestigious wines have already been released. They include Château La Dominique, Château Léoville Barton, Château de Fieuzal and Château Siran. Many others will arrive throughout May.
Just so you know, there is a new invoicing system that includes VAT
Something else that is new for this year is that all Primeurs traders will be invoicing wines destined for Metropolitan France and EU countries with VAT included in the price following new legislation. All that will be left to be paid are the delivery fees when the wines become available (which can be anywhere from today and in two years' time). For countries outside the EU, the prices paid on en primeur purchases will exclude VAT and delivery fees will be paid when the wines are released.
Would you like some advantages with your en primeur purchases?
Free delivery: iDealwine is offering you free delivery on all orders of €1,500 (excluding VAT or €1,800 including VAT) on the primeurs.idealwine.com website.
iDealwine is also giving a €50 voucher for the idealwine.com website with the code PRIMEURS22 for all those who place an order of €1,500 (excluding VAT). The code can be used when you place an order of €150 or more on the iDealwine website.
We hope to see you soon on iDealwine Primeurs!