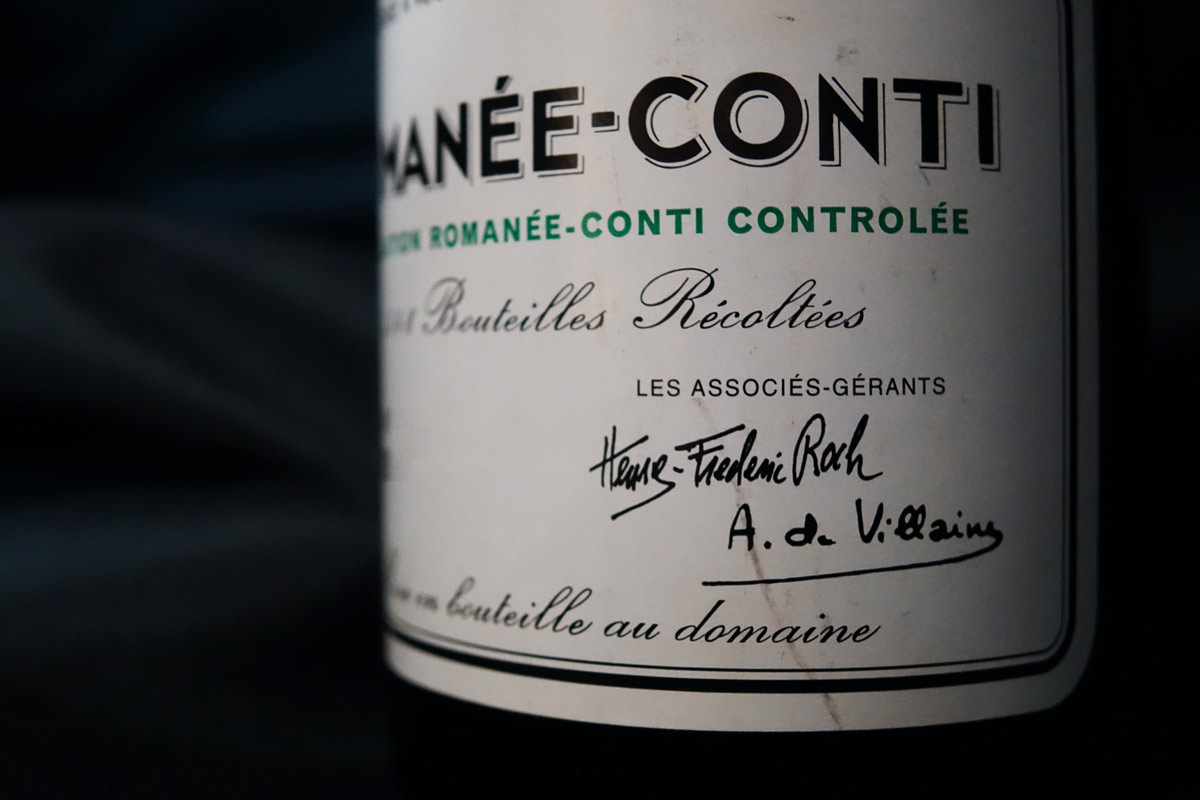 The latest iDealwine online auction, which closed on 14 December, put Burgundy grands crus in the spotlight.  A bottle of Romanée-Conti topped the €10,000 mark in this sale.
Burgundy grands crus are unlikely to see a let-up in prices any time soon. For some years, rarity, prestige and global demand have combined to produce an explosive cocktail, and on the rare occasion a Côte de Nuits grand cru comes up for sale, the price invariably goes sky-high, regularly setting new records. That's what happened in the auction on 14 December, when an Austrian enthusiast sent the price of a bottle of Romanée-Conti 1991 soaring to €10,320, again exceeding its iDealwine estimate by some 28%.
Other cult wine growers also featured in this sale. First and foremost Henri Jayer, with a Vosne-Romanée Cros Parantoux which sold to a Chinese bidder for €6600, while an Echézeaux 1985 went for €3690 (+10%). The 2009 vintage from this same Crox Parantoux vineyard, which nowadays is worked partly by Emmanuel Rouget and partly by the Méo-Camuzet estate, fetched €870 for a bottle from the former, and €840 for a bottle from the latter.
Musignys from the Mugnier estate were also a notable success, with a bottle of 2010 climbing to €1500 (+59%). The equally sought-after Chambertin from the Rousseau estate changed hands for €912 (+46%) at this auction.
Meanwhile the Bordeaux right bank is on a roll, and the Pomerol wines in particular: Petrus, of course, including small vintages like 1987 (€1360, +8%), but also L'Eglise Clinet and Vieux Château Certan. In Saint-Emilion, Troplong Mondot performed strongly (€200 for the 2005, +9%), as did Angélus (€280 for the 1998, +13%).
The left bank didn't do badly either. Château Lafite, which is generally considered a safe bet, fetched €720 a bottle in both the 2005 and the 2009 vintage. The Pessac grands crus also put in a good performance, with Haut Brion 2005 selling for €560, and the 1990 going for €532 a bottle (+6%), while La Mission in the same vintage made €386 (+7%).
Among the regions that are on the up right now, the Loire stands out again: the number of highly prized estates there is growing by the month. Sancerres are actively sought-after, particularly those from the estate of François Cotat and Edmond Vatan (Clos de la Néore 2012 sold for €152, +103%). Vouvray is another of the standout appellations of the auction in the old vintages from Clos Naudin (€122 for a 1976), not forgetting of course Pouilly-Fumé and the Dagueneau estate, including some lesser-known wines (En Chailloux, Buisson Renard). In red, besides Clos Rougeard, the mature wines from the Charles Joguet estate also distinguished themselves with, for example, a Clos de la Dioterie 1990 Chinon fetching €168 (+87%).
The Jura was another region that excelled again in the auction. Prices were firmly up on Château-Chalons from the Jean Macle estate and on wines from the Ganevat domaine (€106, +93% for a bottle of Côtes du Jura Les Grandes Teppes Vieilles Vignes 2012). That's a trend that's worth watching in 2017.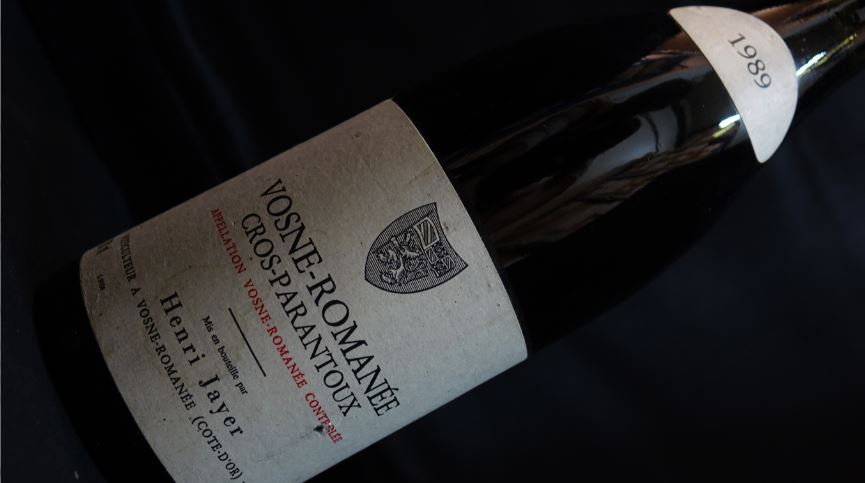 Lookup a price estimate for a wine
Read further on iDealwine Le Blog:
Auction Report 15 June: mature vintages from top Burgundy estates on the rise
Auction Report 1 June: marked success for the big names from the Rhône
Auction Report 25 May: Top Alsace & Rhône: La Chapelle 1961
See all wines currently on sale
Register here to access auctions and fixed-price sales