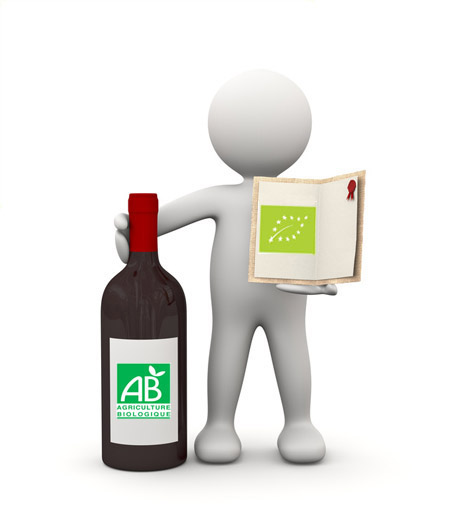 Ipsos and Sudvinbio1 conducted in July 2015 a study on European consumption and organic wines and have just released encouraging results and findings for this part of the wine industry. As part of a better public sensitivity for the environment and traceability, organic wines appear to offer an increasingly interesting option.
Less than two months before the COP 212, this study on European consumption of organic wines3 is so timely. The results are very positive since the consumption of organic wines appears to consumers primarily as a response to environmental problems.
The Swedish, champions in the consumption of organic wines:
This study conducted on statistical samples from France, Germany, Great Britain and Sweden reveals that the Swedes are the biggest organic wine lovers in Europe. 74% are aware of the concept of organic wines (second behind France with 75%), where the Germans are only 58%; they are above all more than half to have ever consumed this type of wine and are the ones who most consume and buy it.
Respect for the environment as the main driver for organic wine consumption
The environmental awareness is gradually growing in Europe, although it remains very heterogeneous geographically: 69% of Europeans say that they are very concerned by the future of the planet (especially in France where the figure reaches 86%).
For people who have already consumed organic wines, the main motivation for this purchase is very much that of respect for the environment: this is the case for 60% of respondents (66% in Sweden and 65% in France). The aspect of "environmentally friendly" is indeed the main perceived advantage of organic compared to conventional wines. A majority of Europeans declare themselves ready to pay more for products that help preserve the environment (58%), especially in Germany (66%) and Sweden (64%).
A strong requirement for product traceability
The multiplication of food scandals in recent years (Spanghero case with horse meat sold instead of beef, mad cow crisis, faeces in Ikea tarts …), generated a collective awareness and a strong need for transparency and traceability of edible products. Thus, 78% of Europeans consider it important to know the origin of food products, even more important among the French (87%) and Swedes (85%).
The attraction for organic wine, as for organic food products globally, is also due to curiosity, willingness to a fairer trade, better taste, health and quality.
Organic wine consumers, a younger and more feminine demographic
Consumers of organic wine are substantially similar to the ones who regularly consume conventional wine: qualified, affluent and over-represented among the elderly, yet with a younger and more feminine demographic.
A strong attraction for organic wines, but limited by price
Buyers of organic wine are willing to spend on average 80 cents more than a conventional wine: €9.40 against €8.60 for conventional wines. An effort made that may not be in phase with the extra cost of organic production which varies, according to Patrick Guiraud, president of the Association Sudvinbio, from 30% to 50%. The price of organic wines is also the main perceived drawback behind the lack of information. 61% of respondents consider that organic wine is more expensive than a conventional wine and that price is the main lever for increasing it frequency of purchase. Anyway, organic wine is booming, increasing by almost 14% in France in 2014 and with an annual turnover increase by about 20% 4.
1.  Sudvinbio, an interprofessional organisation, commissioned Ipsos for this online study conducted from 7th to 21th July 2015 with over 4,000 people aged 18 and older, in France, Germany, Great Britain and Sweden. The aim was to evaluate the image and interest for wine and organic wine, to draw up a typical profile of consumers and an analysis of their motives.
2.  21st Conference of the Convention of the United Nations on Climate Change (30th November to 11th December 2015)
3.  These are wines made from grapes certified organic. The winemaking process is not yet regulated and the addition of chemicals (such as sulfites) is allowed in wines labeled AB.
4.  According to Patrick Guiraud, president of the Association Sudvinbio in Hélène Dupuy " Vins bio : tout ce qu'il faut savoir" videos.lesechos.fr, 23rd January 2015
Access the study from ipsos Les Européens et le vin bio
To read further on iDealwine Le Blog :
Biodynamic, Organic, Sustainable???
Considering sukphure in wine
Wine Evolution since 1985 – Jancis Robinson
Visit iDealwine.com