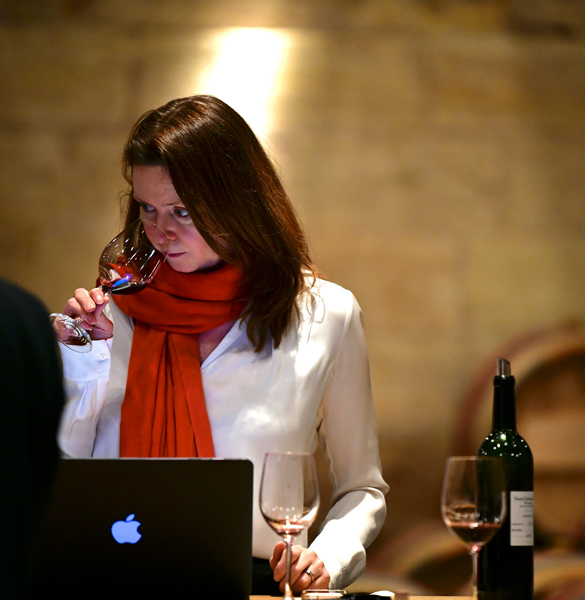 Described by Decanter magazine editor John Stimpfig as "the world's most informed and accomplished expert on the wines of Bordeaux" and whose book Inside Bordeaux was named "the Bordeaux Bible" by Le Figaro, we had the pleasure of sitting down with Jane Anson this week to learn more about The Connoisseur Week.
Valued at €15,000, the last spot on the Connoisseur Week, an exclusive Bordeaux wine lover's tour, is going under the hammer in iDealwine's charity auction in support of Ukraine Amitié, a charity sending financial aid and medical supplies to Ukraine.
How did the Connoisseur Week happen, and what is it all about?
The Connoisseur Week was born out of me wanting to give my subscribers more than just a website of wine scores, I wanted to create a community and give them the opportunity to access a truly once-in-a-lifetime, behind the scenes, week-long experience of Bordeaux. If you love Bordeaux wines, this is "the" week to be part of. I couldn't think of anyone better to host it with than Sarah Kemp, former publisher of Decanter Magazine with a 30-year love of Bordeaux. It promises to be such a treat for the group of eleven Bordeaux enthusiasts who have already signed up. When one person couldn't attend postponed to next year's trip, I decided to donate the last spot on this trip to a worthy cause and look forward to welcoming the winning bidder to Bordeaux in June, to make it a group of twelve like-minded wine lovers.
Which part of the Connoisseur Week are you most excited about?
So much! Everybody is going to be blown away by the dinner at Château Lafite Rothschild and Château Margaux. At Lafite, once the dinner is over, we'll be going to sip wine and Cognac in the beautiful salons designed by Betty de Rothschild in the 19th century, then there'll be a private tour of the family cellar. There are so many surprises in store, and secrets spots including lunch overlooking the beautiful Lafleur and Petrus vineyards. Saturday is more laidback – we're chartering a boat to take us around the bay at Arcachon, and after we're going to enjoy a barbecue by the pool at Troplong Mondot. We'll also visit Yquem, Haut Bailly, and two of Saint Emilion's most famous properties to round off the week of incredible wine experiences.
A glittering itinerary! What's on the wine list?
Lots of very rare bottles! The châteaux we are visiting are so generous, they are opening up their private cellars to our guests – at Lafite for example, we will taste the birth year of one member of the group. What we really want to do is create an experience that is truly rare, and the wines we taste are part of that. Everywhere we go, we're going to taste old, rare, exceptional, and interesting vintages of Bordeaux wine.
For those not able to attend the Connoisseur Week, which Bordeaux property are you most excited about now?
Château Smith Haut Lafitte is always great, there is a beautiful forest art installation there that is wonderful if you get the chance to visit.
Thanks for your time, Jane! Click here to bid on the final spot on the Connoisseur Week
Browse the entire charity auction here