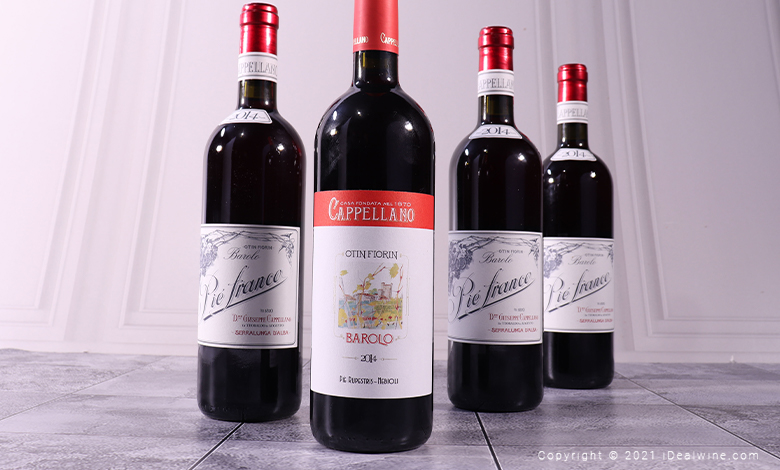 With almost 10,000 bottles up for auction (9,632 to be precise), prospective bidders all over the world are simply spoilt for choice! Highlights of this auction include a special collection of Bordeaux, wine from up-and-coming wine regions (particularly those at high altitude) and many top world producers.
Special collection: Bordeaux in the spotlight
This special collection is one of excellent provenance. From a loyal customer and consignor to iDealwine, this special collection follows a dedicated private collection (which means a larger, entire auction sale from a single consignor) originating from his cellar. This auction contains 452 bottles in 114 lots, with vintages ranging from the unforgettable 2005 to the young, but promising, 2018. All major French regions are in the sale, with particular attention paid to Bordeaux. There is a wide variety of 2017s, in both red and white. Unsurprisingly, the Grands Crus take centre stage – Château Bastor-Lamontagne and Coutet represent the liquid gold of Sauternes; Château Smith-Haut-Lafitte; the whites of Château du Tertre and Lynch-Bages will delight lovers of Bordeaux Sauvignon White and, for the reds, Châteaux Pontet-Canet, Haut-Brion, L'Evangile and Lafon-Rochet are just a few examples.
Bordeaux aside, the special collection also has some delights from Burgundy, the Jura, and the Rhône Valley. We love Etienne Sauzet's 2016 Puligny-Montrachet 1er Cru Les Perrières, Jean-François Ganevat's Vins de France and wines from L'Anglore.
Access the special collection here
Treasures off-the-beaten track and lesser-known gems
In the Loire, we have Sancerre from François Cotat, Savennières from Antoine Sanzay and a superb selection from Eric Morgat. In the largely unknown South-West region, we have Jurançons from Cauhapé, bottles from Château Haute-Serre in Cahors and Lionel Osmin's Irouléguys. In Roussillon, the team at iDealwine is currently obsessed with the Vin de France from Domaine Yoyo. In the Languedoc, the delectable wines of Terrasse d'Elise are available as well as the ever-rarer Grange des Pères. In Savoie, the Allobroges wines of Vignes du Paradis await, as do the Bandols of Tempier. In the Jura, there is the inimitable Overnoy-Houillon, Chardonnay matured sous voile from Macle, as well as Tissot and Labet.
28/07/2021 – 10H30 : South West 1964-2014
28/07/2021 – 11H00 : Various France1988-2019
28/07/2021 – 11H30 : Jura Savoie 1979-2019
28/07/2021 – 12H00 : Champagne 1964-2013
28/07/2021 – 12H30 : Loire 1969-2014
28/07/2021 – 13H00 : Loire 2015-2020
29/07/2021 – 10H00 : Alsace 1983-2018
29/07/2021 – 10H30 : Languedoc Roussillon 1976-2020
Beyond French Borders
From Australia, this sale includes natural wine from Lucy Margaux, from Germany Markus Molitor's must-have Pinot Noir and the cult G-Max Riesling from Keller. In Spain, both Flor de Pingus by Danish winemaker Peter Sisseck and Priorat's own Trio Infernal are unmissable. In Italy, discover mature bottles of Brunello di Montalcino DOC Riserva 1955 from the Biondi-Santi family and the youthful 2016 Chianti DOCG Classico from Tenuta Fontodi – one for the cellar.
View this auction's new and old-world wines.
Check out the entire auction catalogue here.
As always, happy bidding!