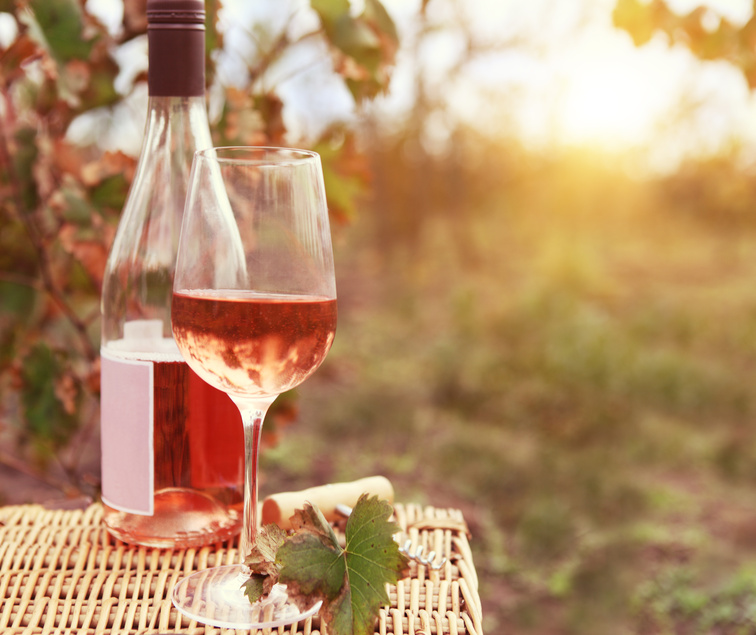 Chinese dishes can be subdivided into various kinds, depending on the region. Relatively well-known dishes are from Guangdong, Shanghai, and Sichuan. In Asian wine shops, the most common rosé found is of course from Provence.
Summer in Hong Kong can be stiflingly hot and humid, making a bottle of chilled rosé definitely your go-to beverage to share with family and friends. Read on for our list of possible pairings for wine perfect to enjoy right away.
Appetizer
Rosé champagne is a good choice if you're meeting friends in a restaurant, your own home, or a boat party even! If you enjoy seafood and crispy food, such as prawn dumplings, vegetable spring rolls and Peking duck wraps, rosé champagne with classic dosage would be the bottle to go for. I recommend Deutz Rosé 2013 as it enriches the exotic flavor of the dish, all the while bringing a refreshing sparkle. For rosé champagnes with low dosage, which bring a crisp mouthfeel, Bérêche et Fils Extra-Brut rosé 2014 for instance, would be a great match with cold dishes, such as chicken with vin jaune and pork terrine served with "Jin Kong".
Main course
As the main course usually comes with more flavors, rosé wines with more structure and complexity are highly recommended. Besides Provence, there are several wine regions in France that also produce high-quality rosés such as Sancerre, Bandol, and Tavel, each of them bringing a different style. They all are use methods to produce real rosé, rather than simply adding red wine to white wine.
Sancerre rosé is dominated by Pinot Noir grapes. Rosé with herbaceous notes and soft acidity is a perfect match for vegetable dishes. The leading producer Domaine Francois Cotat from Chavignol, in the Loire Valley, produces a complex, full-bodied rosé with hints of minerality and delicate aromas of red fruit. If you enjoy wines with a long finish, you should definitely try Cotat's rosé. Stir-fried chicken with cashew nuts and water chestnut or stir-fried mushroom & asparagus would be the perfect match with it.
Bandol is a smaller wine region in Provence. Unlike wines produced in Côtes de Provence, wines produce in Bandol are deep-colored, lush red wines, dominated by Mourvèdre grapes that can be aged for decades. Bandol rosé is mostly produced from Grenache and Cinsault, few wineries use Mourvèdre, first and foremost destined for red wines.
If you would like to try a Mourvèdre rosé, Château de Pibarnon definitely is your choice! They produce rosé with the Saignée method, fermenting the Mourvèdre grapes directly with only a few hours of skin contact in the juice, conferring body, vivacity, and complexity to the wine. Its aromatic palette makes for interesting and versatile food pairings, including with steamed fish with slivers of ginger, minced pork lettuce wrap, or even soy sauce chicken.
If you want to try Grenache-based rosé, I would recommend Domaine de la Bégude which grow grapes organically or Domaine de la Tour du Bon Rosé which grow grapes with low yields. If you are interested in a rosé with some bottle age, the 2015 vintage is also available. Stir-fried egg with prawn, fried rice with egg white and scallop and garlic white meat would be a great match with them.
For rosé produce in the Côtes de Provence, you can also try Château de Miraval which has delicate orange blossom and citrus zest aromas, or Côtes de Provence Rimauresq for its fashionably pale hue produced by cold pressing and blocked malolactic fermentation.
Tavel is located on the right bank of the southern Rhone and is famous for its dry rosé. Rosé wines produced here combine freshness with a high concentration of red fruit and are dominated by Grenache and Cinsault. If you like wines with both delicacy and a high concentration of fruit flavours, Domaine de la Mordoree would is an excellent choice! They harvest their grapes by hand and completely destem them before a cold maceration of 36-48 hours. This wine is great paired with sweet and sour dishes, such as sweet and sour chicken/pork and pan-fried prawn with tomato sauce.
Dessert
Rosé champagnes with classic dosage, such as Billecart-Salmon Rosé for instance, with its notes of red berries, citrus zest and blossom, would be a good pairing for Chinese desserts, such as Wolfberry and Osmanthus jelly and yellow bean pudding.
Bon appétit! Why not enjoy some Chinese dishes with rosé this summer with your loved ones? We're sure you'll find your ideal rosé in iDealwine's Rosé selection 😊
Written by Alva Ho Pui Shen