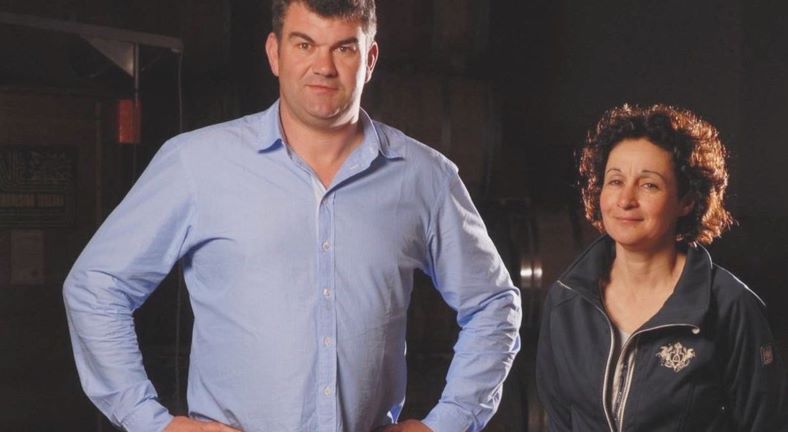 The story of Domaine Cosse-Maisonneuve is reminiscent of a novel. Matthieu Cosse and Catherine Maisonneuve, our two protagonists, rapidly became caught up in their shared project – creating outstanding Cahors wines. Sharing the same values, these two childhood friends were quickly listed among the best South-West wine producers.
Two childhood friends at the centre of a daring project
Created in 1999, Domaine Cosse-Maisonneuve is the brainchild of Matthieu Cosse and Catherine Maisonneuve. If these names sound familiar to you, that's because they probably are. These two talented winemakers worked elsewhere within the world of wine before settling in the South-West. Matthieu Cosse trained at Château La Coste in Provence, which he still runs today, and Catherine Maisonneuve gained experience working at the legendary Médoc Château Léoville Las Cases.
Winemakers in perfect harmony
According to Matthieu Cosse and Catherine Maisonneuve, the notion of terroir is central to all they do. Holding a biodynamic certificate, nature reigns supreme at the 28-hectare domain, while yields are kept relatively low, and the grapes are only harvested by hand. The Cahors region is situated on two types of terroirs. Either the vines grow on the Causses plateau, or they grow on the slopes in the Lot Valley. However, the domain is a little unusual as it has vines on both the plateau and the valley slopes, which presents the opportunity to create more wines with the qualities of both areas. The slopes create fruit and supple wines while those from the plateau are more structured and have ageing potential. Last but not least, the vines planted on the terraces benefit from the ideal sun exposure, which allows the Malbec, Merlot, Cabernet Franc and Gamay grapes to ripen perfectly.
The wines are made as naturally as possible with natural yeasts. Both fining or filtration are banned from the winery and ageing extends for long periods of time. Today, wines created by the Cosse-Maisonneuve duo are thought of as some of the best in Cahors. Their style, modern yet sophisticated, has reinvented Malbec from this part of the world
Some of the domain's wines
Domaine Cosse-Maisonneuve Cahos La Combal
To start with, La Combal delivers aromas of black fruits and aniseed, but later the palate becomes rich and ample.
Domaine Cosse-Maisonneuve Cahors La Fage
After ageing for ten years, it reveals scrumptious fruity, floral and woody notes.
Domaine Cosse-Maisonneuve Cahors La Marguerite
On the palate, this wine is simply exceptional with an ample, velvety texture that's unique for this region.
Shop all Domaine Cosse-Maisonneuve wines