With the financial markets in turmoil and the onset of a banking crisis unsettling the global economy, alternative investments are proving an exciting and rewarding alternative investment prospect. Establishing an investment collection may well prove a worthwhile choice to generate added value in the medium to long term for those who want to combine their passion for wine with potential financial returns. We are well aware of your appetite for selections to facilitate your choices. So here is our first one of many!
The basics of a good investment collection
As with many alternative investments, it is crucial to bear in mind that there is no guarantee of any increase in value. But by adhering to certain rules, the odds are that the value of your collection will increase. The bonus of a good investment cellar is that it consists of bottles of wine which, unlike a stock portfolio, can be enjoyed with friends and family if their financial value does not increase as much as expected. We suggest you diversify your cellar by acquiring wines from a variety of domains and wine-growing regions.
Five criteria should be considered when selecting each wine to ensure it's a worthwhile purchase:
1. the quality of the vintage
2. the wine's ageing potential
3. the winemaker's expertise
4. the reputation of the wine or vineyard based on scores awarded by professional wine experts
5. the ability to preserve the purchased bottles in appropriate conditions
Keeping a close eye on the progression of prices also helps – with iDealwine's Price Estimate of course – to compare the evolution of the value of wines over time. Our selection of flagship bottles for any good investment cellar provides you with a detailed description of this straightforward and fact-based method through specific examples.
Also, bear in mind two important costs. The first is storage, the wine must be well preserved if it is to bring potential financial returns. Incidentally, we also provide a storage cellar service if you are unable to take care of this yourself or prefer to trust experts. The second cost to consider is the reselling fees (15.6% on iDealwine, digressive depending on the overall volume of the cellar presented for sale).
8 brilliant choices
– Morgon – Domaine Lapierre
Domaine Lapierre's Morgon is an affordable wine, yet it gains in value very rapidly after a few years of cellaring. As this wine is often consumed in its youth to be able to fully appreciate its bright fruit, older vintages are quickly proving difficult to unearth.
Additionally, the price of the most recent vintage available is increasing year on year. While this wine could be acquired for about €15 five years ago, the 2021 vintage (currently out of stock) is currently priced at €22.
The 2022 bottles (an excellent vintage!) should be hitting the site soon. They are a fine reference to bank on. Obviously, the greatest challenge will be to resist the temptation to drink them, since these wines display such brilliant fruitiness and freshness.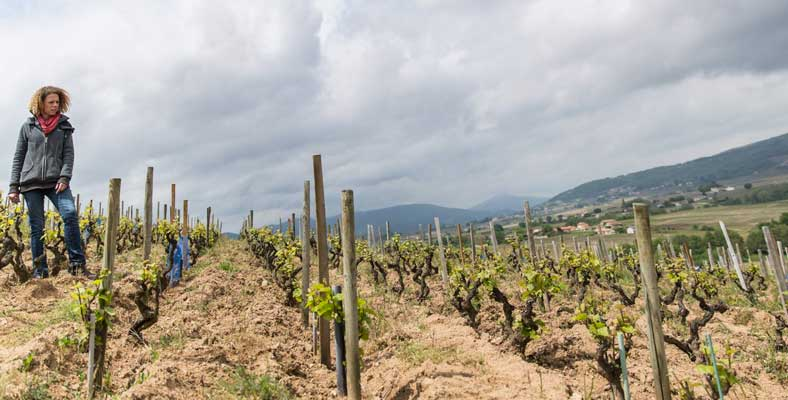 – Terrasses du Larzac – Domaine de Montcalmès
Let's head to the Languedoc region and the acclaimed Domaine de Montcalmès, a leading producer in the great south of France, which is still very affordable. Its 2019 vintage is currently available in our fixed-price section of the site for €33.
Vinified by Frédéric Pourtalier in Terrasses du Larzac, this outstanding wine is increasingly sought after and the growing interest that wine enthusiasts have for this specific vineyard should soon be reflected in an increase in value. A bottle will require ten years or so of cellaring to gain added value.
Similar to Lapierre's Morgon, the price of this reference is also increasing year on year and there is little chance of this trend reversing.
—Bandol Red – Domaine de Terrebrune
In the Bandol appellation of Provence, some wineries produce wines with excellent qualities for building an investment collection. This certainly applies to Domaine de Terrebrune, a great red wine which celebrates the Mourvèdre grape variety and can proudly claim to have an ageing potential of a good twenty years, if not more for the great vintages.
One should bear in mind that Terrebrune appreciates in value over the long term. The 2019 vintage is available at €35. For vintages from 20 years ago and more, prices range from €74 to €90.
– Châteauneuf-du-Pape – Laurent Charvin
Where on earth will Laurent Charvin stop? This renowned producer from the Southern Rhône region is seemingly blessed with his latest vintages, which are undoubtedly gaining further in finesse and voluptuousness. The 2018-2019-2020 trilogy is nothing short of remarkable. These critically acclaimed wines also sit at the top of the regional rankings.
We urge you to purchase these great vintages in light of their prices which still remain relatively reasonable for the outstanding quality the wines deliver. There is a strong probability that the price will increase over time to reach the same levels as other great wines from this region.
The 2020 vintage is available in our fixed-price selection for €45.
—Champagne Jacquesson
Release prices, like other champagne houses, continue to rise and the Artemis Group's takeover is likely to push prices even higher. Purchasing the Cuvée 745 (€55) now is a sound choice as there is every chance that its value will increase in the years to come. The same goes for the Avize – Champ Caïn Cuvée Parcellaire, which will have to be sought out at auction. In 2019, the price of the 2008 vintage was €129. In 4 years, it has risen by almost 40% to reach €180.
– Emilien – Château Le Puy
Château Le Puy is now regarded as a safe bet in Bordeaux. This Amoreau family vineyard, located on the right bank, produces fresh, easy-to-digest wines combining aromatic complexity and depth. Prices have risen sharply in recent years due to its growing success, coupled with the increasing quality of the wines and the family's investments. A trend unlikely to stop anytime soon.
The Emilien 2020 vintage (€32) therefore seems to be a worthy investment.
This cru is worth its weight in gold after ten years of ageing. The 2009 vintage was traded for €62 at the end of 2022, while the 2005 reached €117.
– Clos de Vougeot – Domaine Chantal Lescure
In Burgundy, considering the rarity of the wines, choice is as vast as it is promising. We recommend purchasing bottles from Domaine Chantal Lescure, recently acquired by Jean-Philippe Girard and Eric Rousseau (Domaine Armand Rousseau). The quality of the wines, which iDealwine has been following for the past 20 years, was already excellent, particularly in view of their prices, which have remained relatively reasonable. Thanks to Eric Rousseau's investment, production is expected to gain in precision in future vintages.
Why not gamble on one of Côte de Nuits' most emblematic Grands Crus, Clos de Vougeot, which is available in the 2017, 2018, and 2019 vintages (€225)?
– Pouilly-Vinzelles Les Quarts – Domaine de la Soufrandière
The La Soufrandière domain run by the Bret Brothers is still a relatively unknown property. Nevertheless, the quality of the wines produced by these two brothers is remarkably accurate, and in our opinion, the flavours are among the purest and most precise in the entire Burgundy region.
We particularly recommend the Pouilly-Vinzelles Les Quarts 2020, the domain's Grand Cuvée, a wine which will undoubtedly rival the great whites of the Côte de Beaune during a blind tasting. This vintage is currently available for purchase at €45. We would not be surprised to see the value of this domain's small production on the secondary market in the upcoming years.
With the Côte d'Or reaching record prices, wine enthusiasts are seeking alternatives in the Côte Chalonnaise and the Mâconnais. And rightly so, these two Burgundy sub-regions are overflowing with great wines which have remained in the shadow of their northern neighbours for far too long. But for how long?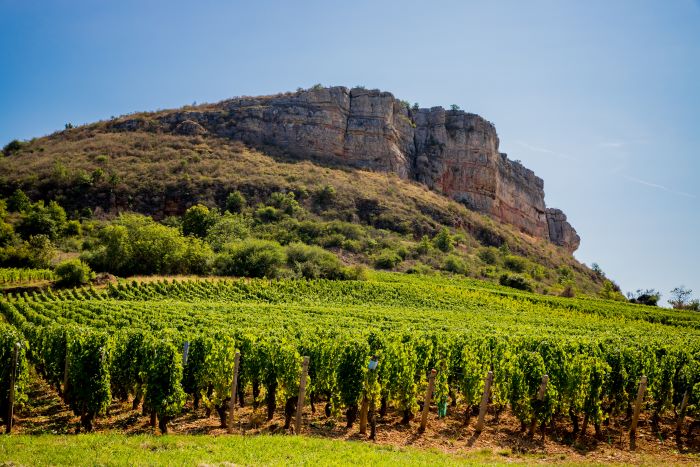 We trust that we have provided you with some valuable insights into the basics of building an investment collection through this piece. Wines listed on iDealwine indices are also solid bets upon which you can rely upon to support your choices. The iDealwine's Price Estimate is also a valuable tool to keep a watchful eye on the development of a wine in a specific vintage and hence reflect its value at a given time in a reliable manner.
Lastly, it is important to remember that wine should always be considered a pleasure investment. It is a commodity that brings us together through a mutual passion and must first and foremost be produced and purchased with the aim of being consumed and appreciated. Don't refrain from planning your purchases to include wines for these unforgettable opportunities to share them.