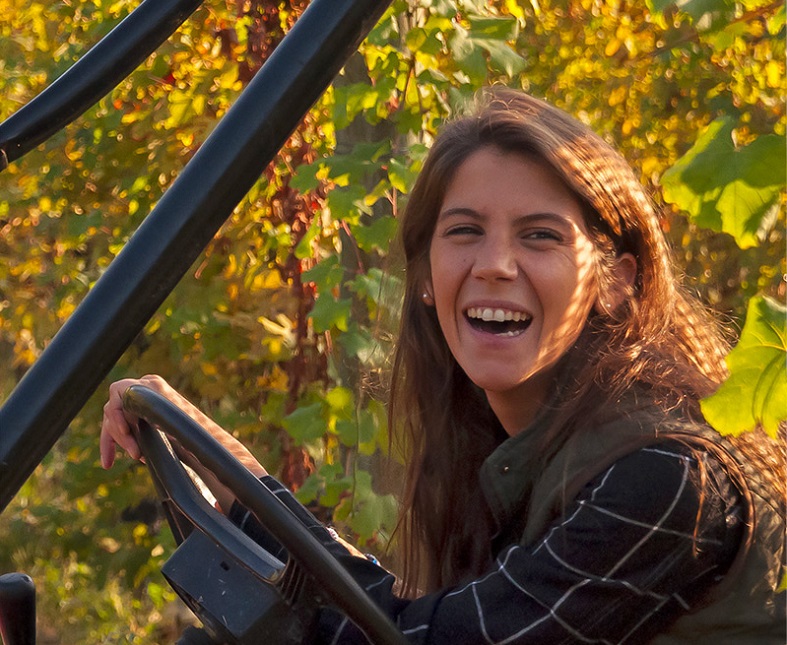 'There's no shortage of competition, but the fiercest is always yourself.' Giulia Negri has something bright and refreshing about her. Up in the breath-taking mountains of Piedmont, she has been entrusted with the vertiginous vineyards of her native Serradenari, and her maverick, small-scale approach to the craft shines a light on a new generation of vintners.
A hill with history
Looking out onto this stunning landscape, the depth of the region's history is palpable. When the people of the Middle Ages felt the desperation of their darkest hours – the Black Death ravaging through the population – local farmers gathered up all they had and headed for the highest peaks. Carrying only their small means and the hope of escaping a horrible end, they became the legendary figures to inspire the name Serradenari, the 'money hill'. All these centuries later, Giulia Negri has picked up her family's wine making tradition on the beautiful Barolo mountain. She introduces her work by writing 'My family has decided to entrust me with Serradenari: its vineyard, its cellars, its wine bottles, and its markets around the globe. It is an honour.' An honour she takes seriously, whilst holding onto her verve for adventure and breaking away from tradition.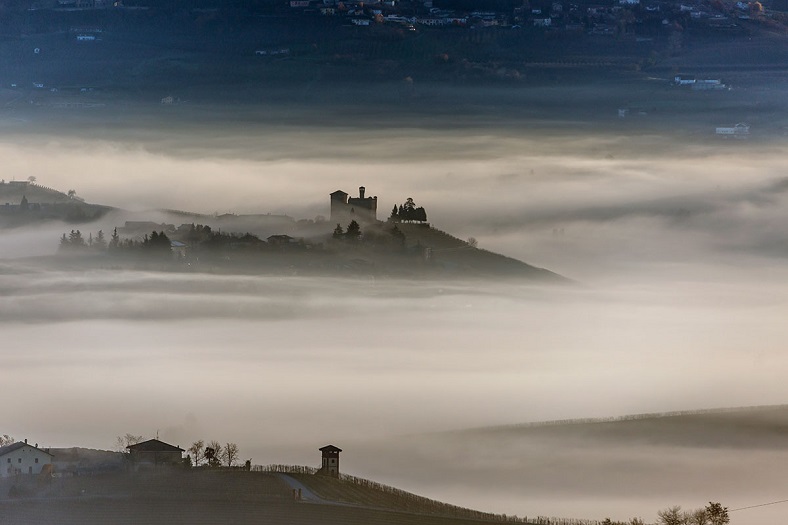 Two worlds collide
After studying biology and management, then spending some time in France's Burgundy region, Giulia returned to her native Piedmont inspired by what she'd discovered on the other side of the Alps. Taking up her family's wine estate in 2014, this forward-thinking viticoltore had her own vision for the craft, leading Serradenari in the direction of produce defined by its finesse. Fortunately for her, Giulia's father had already planted both Chardonnay and Pinot Noir vines on the north-facing stretch of their land, the perfect way for her to connect with the Burgundy crus she'd recently fallen for. Of course, since Serradenari is classed under the prestigious Barolo appellation, Nebbiolo (the local noble variety) and Barbera (when the vintage allows) are both cultivated, too.
The diversity of this rolling landscape is used to the vines' advantage, with each of these grape varieties enjoying soil with various assets. At the top of the slope, for example, breezy conditions bring a certain freshness to the grapes, and they draw their nutrients from limestone-rich soil. Towards the foot of the hill, the ground has a higher density and a sandier profile. A mosaic of features that give the grapes real character.
Care and intuition, the key ingredients
Small-scale in her production style, Giulia Negri takes care of six hectares of vines. She has been intentional about using organic methods since 2014, receiving official certification five years later from the Italian label Valoritalia. This means that the grapes are harvested by hand and vinified using methods that respect the raw material. Natural fermentation is brought about by native yeasts before a 40-day maceration in 60-hectolitre vats. The Pinot Noir and Chardonnay juice matures for a year, and the Nebbiolo destined to become Barolo wine ages for 30 months in Slavonic oak casks. Whilst the family domain preferred 228-litre Burgundian barrels, Giulia has decisively moved towards much bigger containers.
What are the principles guiding her craft, then? 'Cleanliness, simplicity, and passion'. Giulia's 'garage' is a tiny undertaking, where four people work to create magic from the vineyard's characterful produce. Known as 'Barolo girl' for her dedication to the area and her desire to make the wine in her own way, Giulia makes 40,000 bottles a year with her close and passionate team. The resulting cuvées more than fulfil her objectives of finesse and elegance. The Pinot Noir and Chardonnay wines are made more out of curiosity, lovely cuvées that can be uncorked in their youth. Serradenari's Barolo, on the other hand, is a masterpiece that merits a few good years in the cellar to reach its peak. Giulia Negri has taken on a domain with 150 years of winemaking heritage, and she admirably accepts that there will always be work to do, striving for better wine is a lifelong mission: for her, Barolo is 'a work of art that belongs to the future'.
For a taste of Giulia Negri's wonderful wine, take a look at our selection!