In 2013, iDealwine continued its development beyond France and opened an office in Hong Kong to represent the company in Asia better. The goals were clear – grow the number of Asia-based wine lovers on the website, all while widening the target audience of potential buyers for our clients selling their wines (in case you didn't know, 650,000 people have accounts on iDealwine today).
For the past 10 years, our development in Asia hasn't stopped! In this time, we have attended many events (International Wine and Spirits Fair, Grand Tasting, Pro Wine, Vinexpo, etc.) and organised wine dinners for our best customers. We're taking a look back at everything that's happened since we opened the Hong Kong office and also looking towards the future.
The start of iDealwine in Hong Kong
In 2008, Hong Kong removed its import taxes on wines, opening the way for developing the fine wine market in Asia. iDealwine decided to take advantage of this opportunity straight away, opening up its services to Asia-based wine lovers from the start of 2009.
During the wine fairs, we could finally meet our customers who had been charmed by the quality of the treasures and the range of wines, especially mature vintages, that we offer. Every year at the iDealwine stand at the Grand Tasting, the Bordeaux and Burgundy aged bottles as well as the fortified wines awaken the enthusiasm of the visitors.
This entry into Asia also represented a wonderful opportunity for clients selling wines through iDealwine. Their wines placed on sale on our website benefited from greater exposure and as such, better sales opportunities. What is more, iDealwine's goal has always been to make fine wines accessible to all wine lovers, including those in Asia, which it has done thanks to the opening of the Hong Kong office.
2010: Taking part in our first Hong Kong Wine Fair, pictured alongside Thierry Desseauve and Michel Bettane. Our team then became a sort of permanent feature at this fair well loved by enthusiasts.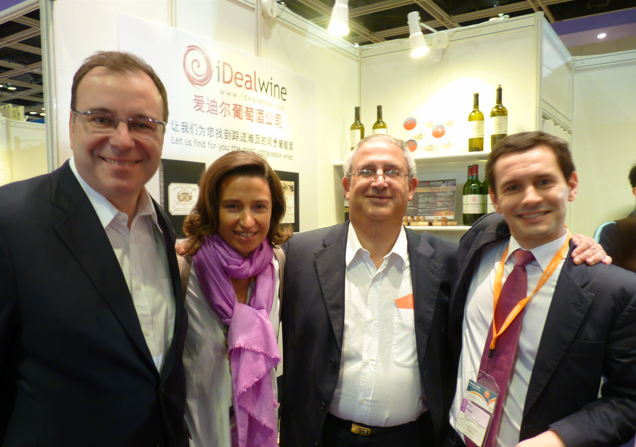 2013: Opening the iDealwine office in Hong Kong. Claire Henry is our first ambassador!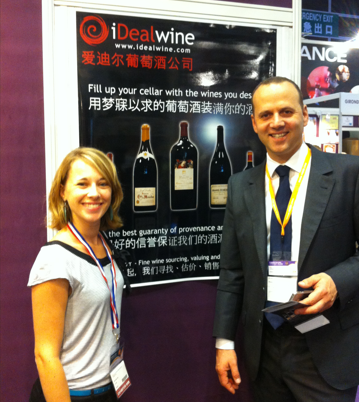 2017: The first iDealwine masterclass in Hong Kong in partnership with The Drinks Business.
In 2018, a Tour of France using mature wines was organised with Michel Bettane
2021: A private dinner as well as a tasting of new wines is organised for a small group of enthusiasts in partnership with Château Branaire-Ducru and blogger Benjamin Yeung. From the property, François-Xavier Maroteaux presented his wines.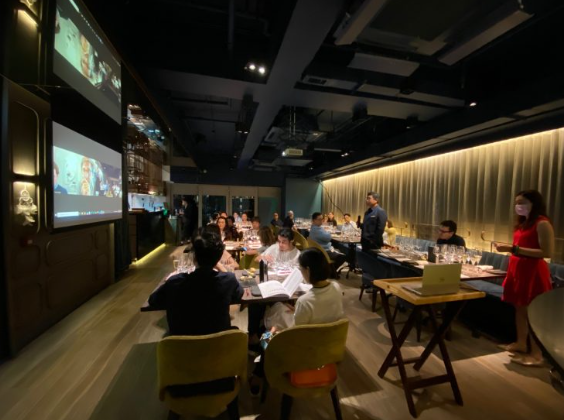 Here are a few memories from our first few years in Hong Kong: The past 10 years have passed so quickly!
iDealwine in Asia today
In 2023, our Hong Kong office is managed by Alva Ho Pui Shuen (who joined iDealwine in 2019), supported by Jojo Leung. They are guided by Alix Rodarie, who is responsible for the company's international development today but who also spent two years running the Hong Kong office.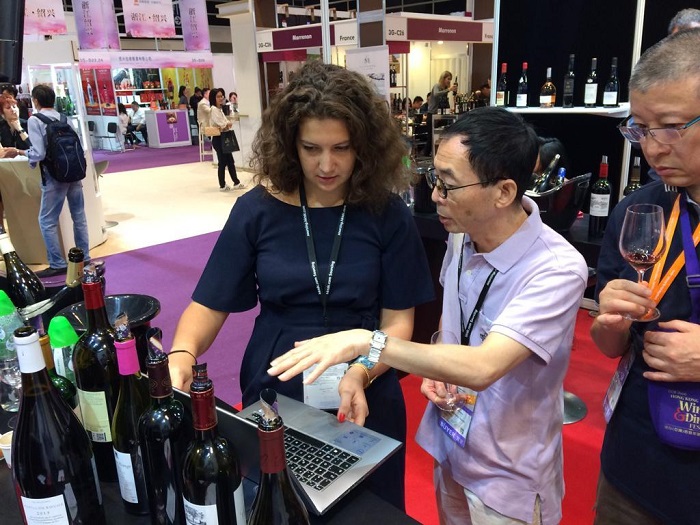 We deliver to Hong Kong twice a month using pallet with shipping costs for 12 bottles of €48 when sending via a ship or €72 for express delivery by air.
So you know, the five Asian countries that iDealwine ships to are South Korea, Hong Kong, Singapore, Japan and Taiwan.
In 2022, iDealwine increased its turnover from global exports by 50%. Buyers from outside France make more purchases than those who live in the land of the baguette for the first time since our creation in 2000.
And where does Asia fit into all of this? It's a key market and a priority for iDealwine, representing nearly half of our export turnover. And it's because of this that we opened a second office in Asia in March 2023, located in Singapore, which is run by Léo Duquennoy.
Additionally, our team visited South Korea for the very first time last week when they also attended Seoul International Wines & Spirits Expo 2023, alongside – you've guessed it – Bettane+Desseauve. Why change a winning team? Long may our presence in Asia continue!
All of our wines for sale on iDealwine