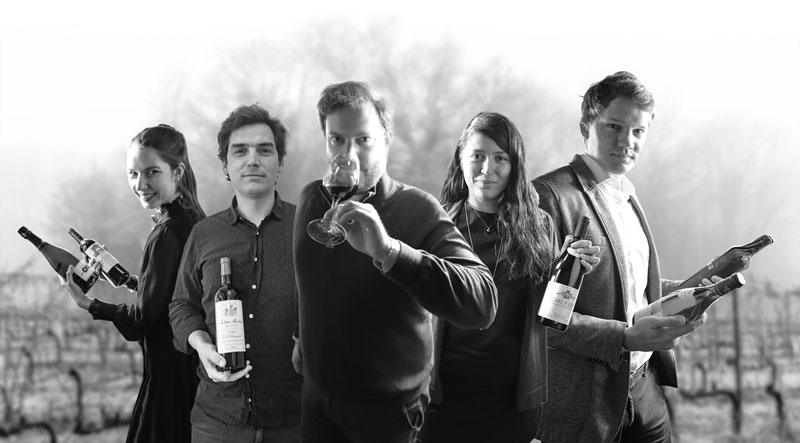 There's something new in the air at iDealwine as we introduce the exclusive launch of our tailor-made cellar service. Our objective? To put you in touch with one of our wine consultants who will then help you put together a wine list perfectly suited to you. But how does it work?
So, you're looking to build up your wine collection, and you come to iDealwine to find your next favourite bottle. Then you see that we have a selection from over 700 partner domains as well as a rich offer of wines at auction…Is there such a thing as too much choice? Well, not really, but it can be intimidating if you don't know where to start! Whether you're unsure about region choices, lacking in time to fully explore your options, or simply don't want to risk getting it wrong, we have a solution for you! Our wine consultants will act as your personal shoppers, passionate members of our team with the expertise needed to put together a tailor-made wine list just for you.
How does it work?
Choose your offer
There are two packages available:
The Concerto cellar, for a minimum budget of €2,500
This includes an hour-long consultation with one of our personal shoppers to figure out what you're looking for, followed by another session a year later for advice about cellar management. Shipping will be free and your bottles with come with a premium cellar booklet. You'll also get a free magnum of Brut Deutz! Concerto is about composing the perfect cellar for you with top advice from a wine consultant.
The Symphony cellar, for a minimum budget of €10,000
The Symphony option includes, as above, an hour-long phone interview with one of our wine consultants, another one year later, free shipping, and a premium cellar booklet detailing your chosen wines. To bring this option up an octave, you'll also have contact with your wine consultant for a whole year, including our wine hunter service, where our team will find whichever bottle you're looking for! And to top it off on a high note, you'll also get a free bottle of Dom Pérignon!
Phone consultation
Your wine consultant will organise an hour-long telephone appointment so that you can discuss your tastes and desires. This is our way of figuring out the kind of cellar contents that will be just right for you.
Your tailor-made wine list
After the appointment, your consultant will put together a list of bottles that they think will suit. If you agree with their suggestions, you can confirm it directly. If you're not entirely satisfied with the selection, it's perfectly possible to modify it.
Ordering your cellar
Once you've confirmed your choices, your wine consultant will manage the ordering process on your behalf. Your bottles will be delivered straight to your door, and all that's left is to decide on the perfect moment to uncork your newfound treasures…
Our wine consultants are:
Constance Foussard: Our cellaring wine expert
Quentin Maydieu: Our Bordeaux and South-West expert
Elsa Ginestet: Our fan of fine organic, biodynamic, and natural wines
Jean-Baptiste Martin: Our eclectic enthusiast
Raphaël de Fonscolombe: Our fine French wine specialist