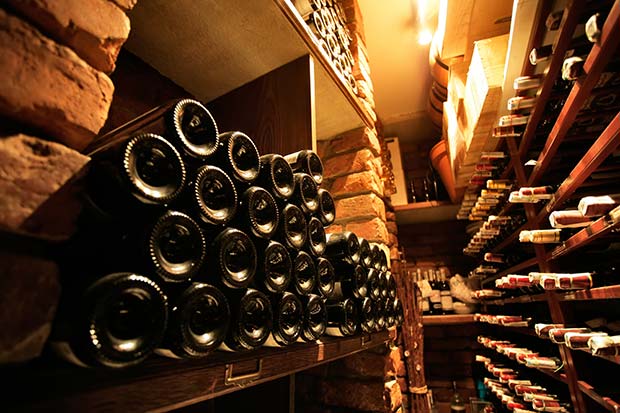 If you have a good look in your cellar, you might well alight upon some bottles that you know you'll never open – there's a good chance someone else would enjoy them! Selling these on is a really good move, and you can do that with us…here's some more information about our estimate and selling service.
There are three main reasons to sell your wine on using our service:
iDealwine is by far the leading online auction site for wine in Europe
What does this mean for selling? Well, the better known the auction site, the larger the number of wine lovers you'll be able to reach. The competition for each bottle is stronger, with buyers' bids building over time. We have buyers from across the world, including over 50 countries! Our Asian clients represent an increasing percentage of our sales, helped hugely by our presence in Hong Kong. For us, France is the market that carries the most weight, but our expansion into reaching clients abroad is bringing rapid growth and visibility for the site.
This far-reaching influence means that some bottles end up selling for way over their estimate price, and we continue to build on the records set each year.
iDealwine is one of the few auction houses dedicated to wine
We are a choice that entails expertise and passion, being solely committed as we are to the sale of wine. This is in the interest of all sellers because you'll be accompanied by a team of true connoisseurs who have mastered the workings of the fine wine market. Take our sellers team, for example: they will advise in a tailored way to best guide you in the selling of your wine. They'll decide the best starting price for your bottles, and will optimise the presentation of your lots (single bottles or cases). They'll also advise you on the choice of wines to sell and can recommend the best time to do so. Members of the marketing team work to promote the sales and give the best visibility to your wines. As for the IT team, they are continually updating the site to improve user experience. The mission of each of our 40 (ish) employees is totally dedicated to wine!
Selling with iDealwine is safe, with guaranteed payment within 35 days
iDealwine's online sales are organised within a well-defined legal framework, that of public auctions. In this way, the auctions have the full guarantee of the sworn auctioneers who intervene on behalf of the International Wine Auction, ensuring that sales work and are regular. We also guarantee that you will be paid for wine that you sell within 35 days. Similarly, as soon as the bottles are under our responsibility (ie once collected or received at our warehouse), they are insured and therefore refunded if damaged. A commission is taken from the sale price, and this is quoted as part of the estimate process.
In more of a hurry?
Does the process of selling through auction, including a 35 day wait for payment, sound a bit much? An alternative solution is the selling on of your cellar with a fixed price sale, under certain conditions. This option might be suitable if your cellar is worth over €1,000 with an average price of €40 per bottle. In this case, you would receive 75% of the total sum at the point of the bottles being collected or dropped off with us. (Note: logistical arrangements for selling bottles depend on your country, get in touch with us for more details!). This is a quicker way to go about selling what you have!
Get an estimate for your wines here with our free service!