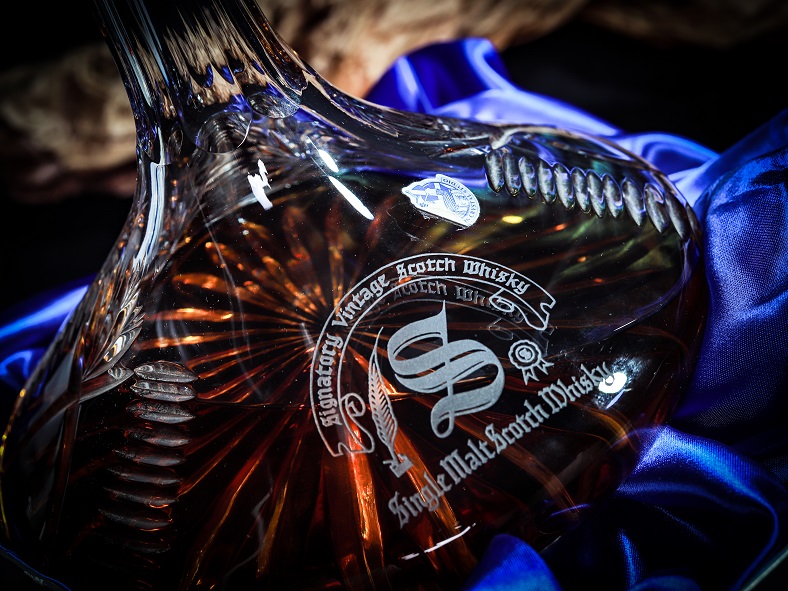 Every year we analyse the results from the previous year's auctions and publish our observations in the iDealwine Barometer. Here we look at the performance of top whiskies at auction, a spirit that we have more and more to say about as the interest of bidders gets bigger. The top 20 whiskies auctioned at iDealwine in 2020 have given us much to think about in terms of trends in the spirits market. 
In 2020, Japanese whiskies overtook their Scotch counterparts, representing 50% of our top lot ranking. Japan's most prestigious of spirit production is slightly more recent than that of Europe and the US, and the country developed a whisky style that moves away from the influence of peat. Fine and delicate in character, this sought-after produce is represented by the two stars of our top lot ranking. The first is a bottle of 30 Year Old Hibiki from Suntory (€4,298), an exquisite blend of Hakushu and Yamazaki malts aged in a variety of casks and further blended with 30-year-old whiskies. The second is a bottle of 30 Year Old Honshu Nagano Karuizawa Bourbon Cask N 8173 OB 2014, from a legendary distillery that closed its doors and saw all of its whisky put into a single bourbon cask. Just 363 bottles were produced.
In third place we find an American whisky, more specifically a five-bottle lot of 2013 Buffalo Trace Antique Collection, which sold for €3,684. This is one of the world's most highly awarded distilleries, and some claim that its production dates back to the 18th century, even if it didn't officially exist until the 19th. This lot ranking also reveals an interest in bourbons and rye whiskey. Rye whisky has always been somewhat sidelined, born of the fact that the barley traditionally used in whisky crafting doesn't grow well in the US, and was thus replaced by rye. Slowly but surely, however, this drink is rising from the ashes. Bourbon is a kind of whisky made of at least 51% corn and matured in new oak casks that confer its unique colour and taste. A bottle of the Willett Family Estate's 9 Year Old Straight Bourbon Whisky took 14th place with a hammer price of €737.
The home of fine whisky, Scotland represents 35% of the spirits in our top 20 lots. In fourth place, we find a 1962 Anniversary Malt from The Macallan which went under the hammer for €3,193. Mature vintages and single malts are clearly coveted from this most traditional land of spirits. Similarly, whiskies that come from a single cask, thus conferring a singular character, are considered to be exceptional. In this category, we have a 31 Year Old 1966 Auchent whisky from Auchentoshan in 18th place, selling for €675.
Top 20 whisky sales in 2020