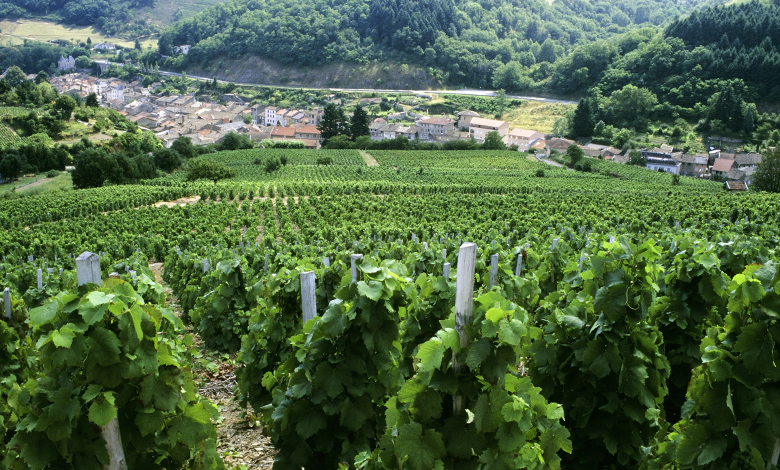 You already know of the Côte de Beaune and the Côte de Nuits, both reputed for their Chardonnay and Pinot Noir production in Burgundy and some of the 'finest wines in the world' for more than a few. But have you looked a little further to the south? Here we have the Côte Chalonnaise, the Mâconnais and then Beaujolais, a trio of winemaking areas that are attracting wine enthusiasts on the lookout for an affordable Burgundy. In this sale, we're offering the chance to discover the stars of the future…
We at iDealwine are great fans of the Beaujolais region. From flavourful, sharing wines to gastronomic, cellaring cuvées, you're bound to find a bottle for any occasion. As always, we've picked out some of the finest domains for you. Let's start out with the famous Domaine Foillard, making a reappearance with a few cuvées you might already be familiar with, such as the 2017 Eponym' and Fleurie along with the 2015 Athanor, as well as some newer bottles like their Morgon Côte du Py and Morgon Corcelette from 2018. If you haven't had the chance to taste the new generation Foillard gems, now's the time to try a 2017 Brouilly by Alex Foillard.
Marc Delienne has been restocked! We had the chance to meet this quirky wine maker a few weeks ago during our trip to the region. Having arrived in Fleurie just 5 years ago, he is now one of our must-try Beaujolais names and he has plenty up his sleeve. Don't miss out on his 2015 or 2018 Abbaye Road, as well as the delicious Greta Carbo cuvée in its 2016 vintage. In a similar vein is Domaine Desvignes, whose wonderful 2019 vintage we got to try in the property's magnificent 17th century vaulted cellar.
In Burgundy, it's the Mâconnais and Côte Chalonnaise areas that are bursting with treasures for really pleasing prices…But don't tell anyone! From the former, Domaine de la Soufrandière enchants us each time we taste one of their cuvées, vintage after vintage. Here it's the 2018 vintage that we have the joy of presenting: a Pouilly-Vinzelles Les Quarts and a Mâcon-Vinzelles Le Clos de Grand-Père. In a decidedly different style, the wines from Domaine Valette are distinguished by their very long maturation and impressive ageing potential: we have bottles from 2007, 2011 and 2015. These are superb gastronomic wines, ample, fresh and unctuous, and they pair nicely with fish and poultry in sauce. We also have Domaine des Vignes du Mayne with its Mâcon-Cruzille Aragonite cuvée, one that's been known to sell out in the past…will you choose a 2017 or a 2018?
From the Côte Chalonnaise we've selected the finest Bouzeron domain, A&P de Villaine, run by Aubert de Villaine and his wife Pamela whilst they're not overseeing the running of Romanée-Conti. Here it is the Aligoté grape that is especially accomplished, with some lovely cuvées from the Rully and Côte Chalonnaise appellations. La Digoine and Les Clous are the cuvées we've got for you, in their 2015 and 2018 vintages. From Mercurey, we recommend Château de Chamirey, led with great talent by the Devillard family. And from Givry, we suggest turning to Domaine Ragot which always makes an appearance in the RVF Guide to the best wines at affordable prices.
See the Beaujolais selection
See the Mâconnais selection
See the Côte Chalonnaise selection