Find top bottles from every category in our latest Fine Spirits Auction: a rare Marseille Chartreuse, several Velier, Caroni, and La Favorite rums, The Bitter Truth whiskey and old Cognac.
Starting in the United States of America, we have the spectacular The Bitter Truth 24-year-old rye whiskey from the Bernheim distillery (the Willett by Bitter Truth selection, bottled in Germany). Several Blanton's single casks from Warehouse H are also only a bid away.
Moving across the Atlantic Ocean to Ireland, Midleton is celebrating 175 years of its distillery. To join in with the party, there is a bottle of its 26-year-old and several bottles of its Very Rare edition.
From the Land of the Rising Sun, Suntory kicks things off with a Yamazaki 1993 Elephant, LMDW and the 25-year-old bottling. Nikka is also present with its single malts Yoichi and Miyagikyo as well as a Taketsuru and the Discovery range. A large number of Chichibu bottles are also set to go under the hammer, from LMDW single casks to limited editions like Chibidaru, On the Way, IPA and First 10.
Several distilleries that have since closed their doors have the last dance at the Japanese party: Hanyu Final Vintage, Karuizawa Vintage Label 1978 and 1979 to name but a few.
Travelling to Scotland, several rare distilleries that are no longer operating make an appearance, such as Brora, Port Ellen and Rosebank.
They are quickly followed by famous names like Macallan, Springbank, Lagavulin, Ardbeg, Clynelish, Bowmore, Dalmore, Laphroaig and Glendronach.
John Glaser blends are also there for you to (re)discover. Its Tobias & The Angel, Circle, Phenomenology, This Is Not A Luxury Whisky, Delilah's, Hedonism Quindecimus, Myths & Legends and The Lost Blend whiskies will transport you to Bonnie Scotland as you savour them.
The famous Caroni has about 10 bottles of all different styles in this auction: Velier, Silver Seal, L'Esprit, Employees, and the classics. On that note, the Velier bottles are just as diverse (Heart Collection, House of English, Demerara, etc.).
The Italian bottler Silver Seal stands out with bottles of Foursquare, Trinidad, Enmore, Uitvlugt and Bellevue in particular.
To finish off the fine rum tour, France whisks you away to its islands. La Favorite is represented by 21 bottles, some of which don't have reserve prices. 😉 Clément and J.M. will also take you back in time with their mature vintages.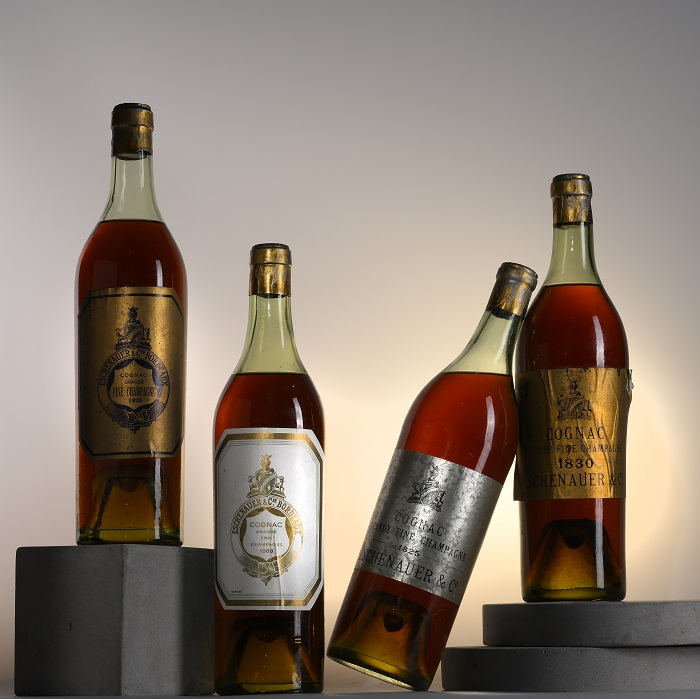 And finally, Chartreuse rounds off this auction with a rare Marseille (1921-2021), coming from just 760 bottles. The bottles are all made from blown glass!
Martell, Hennessy, Hine and Remy Martin Cognacs are also present as well as the shy Eschenauer & Cie in mature vintages.