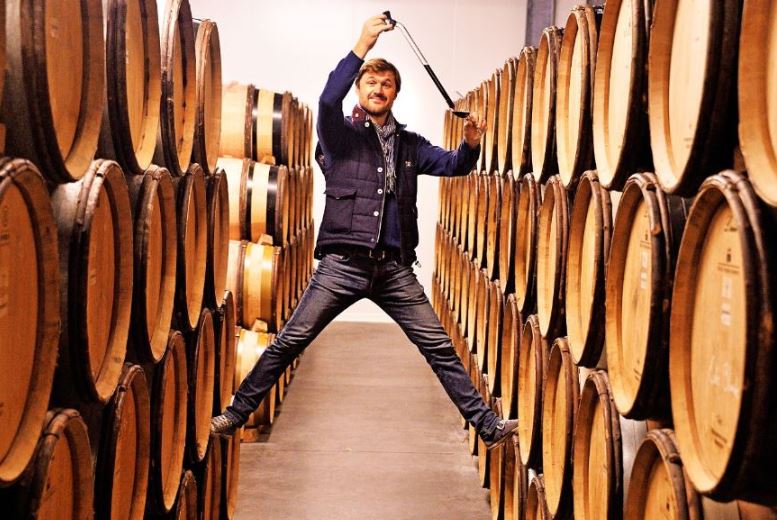 Stéphane Ogier has worked for no less than 23 years at the family domain Michel & Stéphane Ogier. Let's take a look at the path taken by this gifted wine maker whose produce now sits alongside the most elite of the Côte-Rôtie.
Getting to know the Côte-Rôtie is the best way of truly understanding the specificities of its wine. Located on the Rhône's right bank around half an hour from Lyon, Côte-Rôtie is the most northern cru in the Rhône Valley. The vines are planted on extremely steep slopes where no machinery can be used, and these 'terraces' are known as 'chaillets' in the area. Before the 80s when the work of Etienne Guigal really put the region's wines on the map, it was hardly worth growing vines here, so high is the cost of cultivating the land.
Stéphane Ogier joined his father Michel at the domain in 1997. It was around the age of 14 that Stéphane really began to find his passion for wine. Taking up the family domain was no burden, rather he welcomed the challenge with open arms. Having studied in Beaune (Burgundy), he retained a fascination for terroir and for the finesse of Burgundian tannins. He also spent some time in South Africa, an experience that sealed the deal for Stéphane. "Wines in other countries are extraordinary, but I wonder if France's terroirs have something you can't find elsewhere." He also believes in the potential of Côte-Rôtie to produce wines that equal Burgundy's grands crus. "I don't even want to blend them, they're so good on their own."

Upon his arrival, Stéphane and his father wanted to create a single-parcel cuvée using the old vines they grow on the côte brune. They called it 'La Belle Hélène'. It is an exceptional cuvée named after Stéphane's mother and it always stands out from the rest. The côte brune is a terroir rich in schist and ferrous oxide (iron). Wines from here are much more powerful than those from the côte blonde. In its third vintage (1999) the cuvée received a full score of 100/100 from Robert Parker, putting it at the same level as Guigal's trio La Mouline, La Landonne and La Turque. The same happened ten years later with the 2009 and 2010 vintages.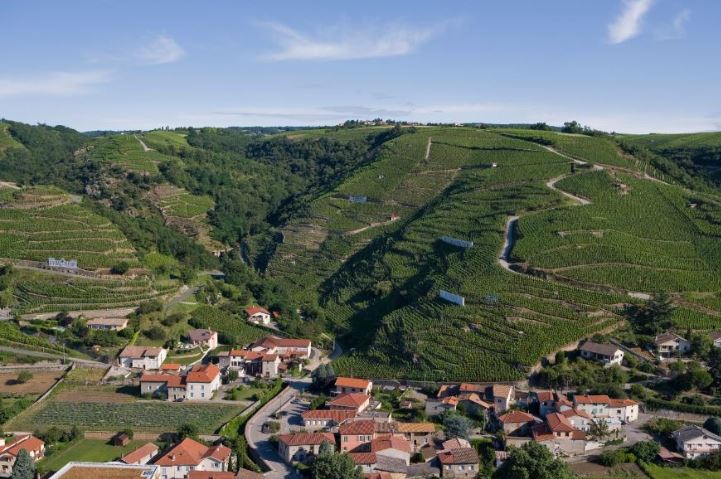 However, Côte-Rôtie can't be defined by one, single profile when it comes to its wines. The two, distinct terroirs of côte blonde and côte brune might touch in the middle, but their soils are fundamentally different. What they have in common is a relatively cool climate. This is the latest terroir to blossom and be picked in the Rhône, and this is what makes the Syrah so complex. The côte blonde is made up of light, granite-rich soil, and the wines made here tend to be delicate, floral and aromatic. In 2004, Stéphane and Michel Ogier created a new single-parcel cuvée, Le Lancement. This wine shows that, even without official classifications for the finest terroirs, we can count on excellent wine makers to find them.
Beyond the creation of rare, single-parcel cuvées, the domain has evolved with the inauguration of a €3 million, ultra-modern winery in 2015. It took two years of discussion with their architect to reach a design that worked: on the ground floor, there are 600 casks for vinifying and maturing the wine, then there is a reception, offices and a tasting room upstairs. Nothing has been left to chance, and the domain now has space for 45 stainless steel vats, meaning that they can extend the harvest when necessary.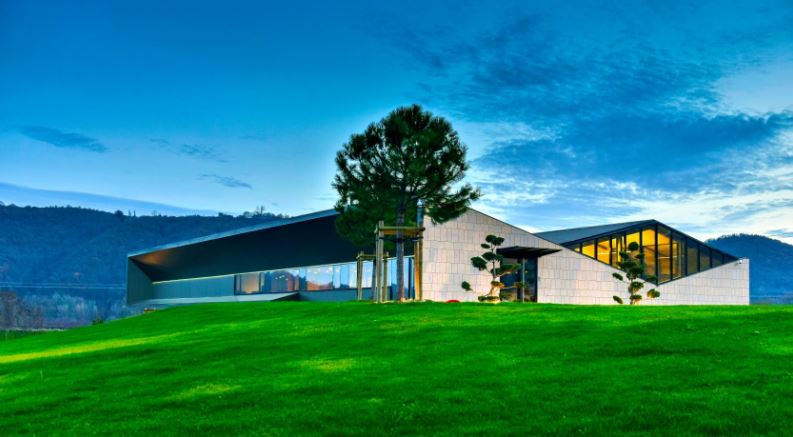 The little Côte-Rôtie domain of 3.5 hectares has been well-extended over time: the domain now possesses 23.5 hectares in Saint-Jospeh, Condrieu, Côte du Rhône, IGP Collines Rhodaniennes and Seyssuel (opposite Côte-Rôtie on the Rhône's left bank). The domain has also developed its own merchant activity. Overall, the quality of these wines is impressive in both red and white. In 2008, Stéphane extended the domain even further, to just below La Mouline. He was inspired by the la Mouline cuvée from 1985, "it's an extraordinary wine, and the vines were just 4 years old at the time!". Evidently, this is a winegrower with a real eye for what's good. And we can't wait to see what he gets up to next!
See all the wines from Domaine Michel & Stéphane Ogier available here