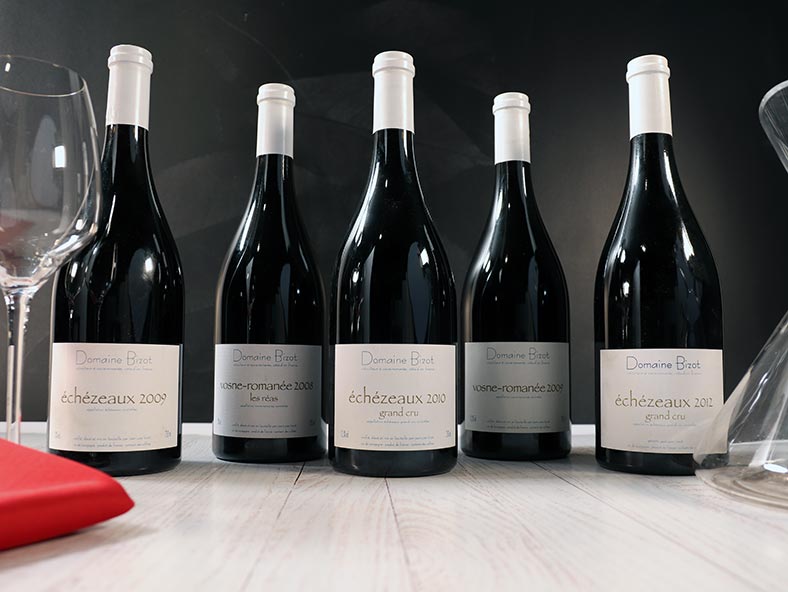 Hammer prices at iDealwine, the world's leading online wine auctioneer, have reached new heights with a jeroboam of 2006 Échézeaux from Domaine Bizot selling for €41,752 (US $46,735 or £35,065). Spectacular growth reveals demand for fine Burgundy is nowhere near abating, the three-litre bottle auctioned for over four times its estimate.
On the 17th of December, a double-magnum of 2006 Echézeaux from Burgundy's Domaine Bizot went under the hammer for €41,752 on iDealwine. With a starting price of €7,500 and an estimate of €10,000, this wine went above and beyond expectations, causing a last-minute scuffle of 44 bids between seven different bidders. The super-rare bottle was won by a French client.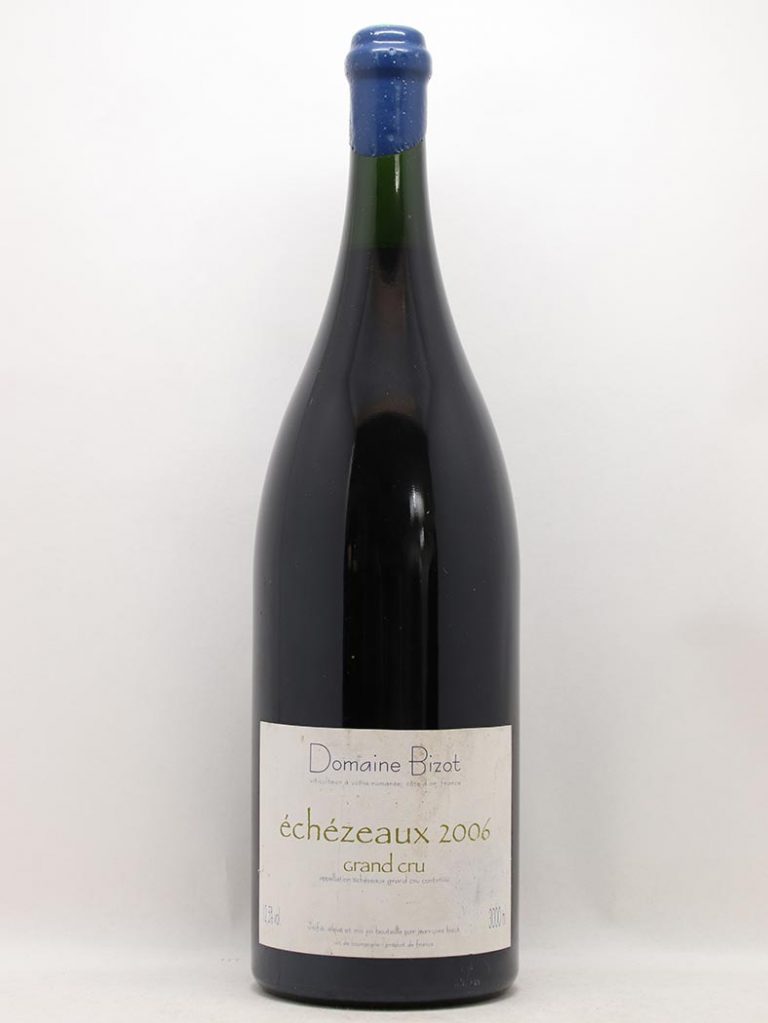 A blast for Burgundy
Noted for the past few years in our analysis as a winery to watch, Bizot's rise to elite success has been neatly documented. Jean-Yves Bizot, geologist and oenologue by training, crafts organic and natural cuvées that have more than won over fans of Burgundy's fine wine. This once understated domain was created in 1993 with organic principles at its foundation. Bizot was a precursor for the natural movement, completely doing away with sulphur additives by the end of the 1990s. These wines are coveted for their extreme finesse and sumptuous depth, partly the result of the infusion-based extraction in whole bunches that the estate opts for. Every year, Bizot produces between 9,000 and 10,000 bottles, making them highly difficult to get hold of…
This new record – the highest price ever seen for this particular cuvée in this vintage – confirms once more the feverish demand for Burgundy's biggest wines. For now, the highest price seen at iDealwine, with quantities scaled to the classic 750ml, is a 2006 Musigny from Leroy that went under the hammer for €28,244 this summer. The new record demonstrates that wine enthusiasts' thirst for Burgundy is nowhere near quenched, and a slowdown nowhere in sight.
A surge in demand for a strained market
The record set was set on November 17th, 2021, in an auction of almost 4,000 lots or 9,000 bottles worth €800,000 (lower estimate). 98% of lots sold and, on average, hammer prices went 35% over the low estimate, exemplifying the extraordinary phenomenon that is the current surge in demand on the fine wine market in 2021. Cyrille Jomand, CEO of iDealwine said: "In over 20 years of auctions at iDealwine and six years as the number one wine auctioneer in France, I've never seen such a dynamic market – prices are soaring for the world's most prized wines, to the extent that we are adjusting and revising estimates on a weekly basis".
Fast-moving sales as the year draws to a close
The dynamism of the fine wine market tends to reach its peak towards the end of the year, as bidders get prepared for the festivities. Three iDealwine auctions are planned for the month of December, including several private catalogues from individual collections and a Fine Spirits Auction for collectors of prestigious whisky.
As a reminder, all of the fine wine put up for auction on our site goes through a careful process of assessment with our team of specialists. Any bottle worth over €500 is tagged with a WineDex label, which guarantees its authenticity and allows access to exhaustive information about the life of the lot in question. All of this is to say that you can trust us with your wine if you wish to sell it on!
Shop wines from Domaine Bizot here
See all the Burgundy wines currently for sale