The suspense is rising, and the rumour mill may be about to go into overdrive… Yes, an altogether new style of bar is about to open in Paris in the 9th arrondissement. A crowdfunding operation has been launched, and iDealwine is closely following this project's progress…
The news has been flying around for a few weeks; let us divulge the information you've been waiting for. It is absolutely true that a new bar will be opening soon in one of the best areas in Paris, Pigalle. The man behind it is Pierre Renauld. At only 26 years old, Pierre already has an excellent CV as a wine lover – a world that he discovered during his studies at EM Lyon Business School – this brilliant taster impressed us during the competitions regularly organized by business school students. In 2016, he in fact won every last one of them. The iDealwine team was extremely happy to welcome him to the company for a 6-month internship. With this immense passion for wine, having graduated, Pierre joined the team of sommeliers at the restaurant Vantre, an institution in Paris which boasts an excellent wine list: no less than 2,000 references! He developed his passion even further. Progressively, though, Pierre began to build upon his dream: to open a wine bar.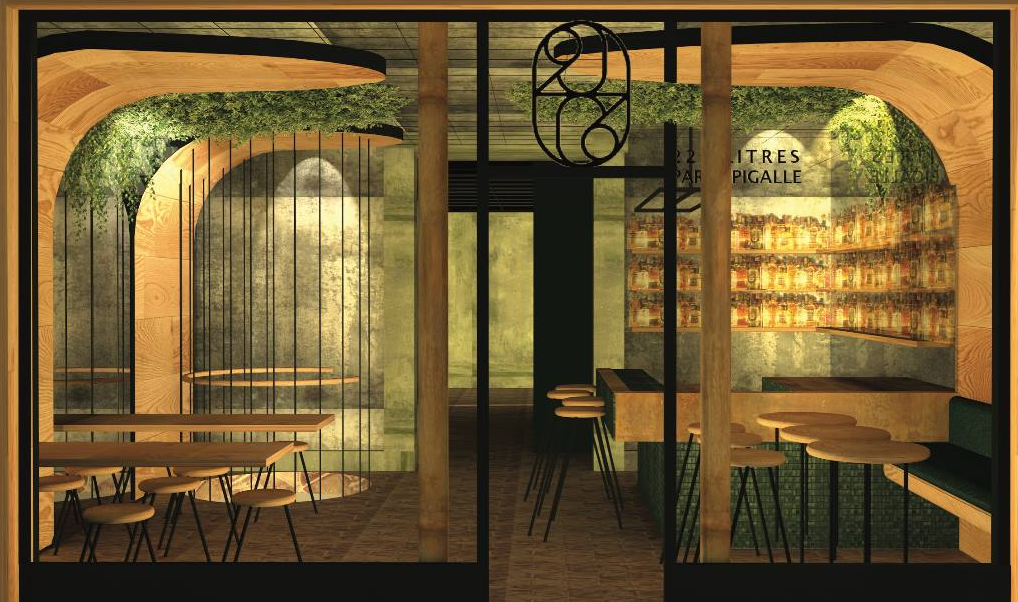 The project came together as the months passed by. Patiently incubated – "vinified" – by iDealwine, and now Pierre is counting the days until the opening of his bar. Christened 288 Litres, this wonderful, entirely renovated, space is located at 3, rue Victor Massé, a stone's throw from rue des Martyrs, in the 9th arrondissement of Paris. Our team is closely following the project, and we can't wait to finally see this wine bar, which will no doubt be among the best in Paris. Pierre will skillfully unveil the secrets of extremely specialist domains, there will also be a order pickup service, and themed tastings in line with the domains presented on iDealwine… We'll be able to tell you more very soon, but one thing is sure – we are never short of ideas to get together and meet with you fellow wine lovers 😊.
In order to motivate wine enthusiasts from the very beginning, Pierre has begun a crowdfunding operation for 228 Litres, which you can access via the website Ulule. As well as a way to collect funds to put the last-minute touches to the project, the idea is to associate wine aficionados to the bar from the very first day: this way, you can already reserve your first delicious glass of wine; or why not add a charcuterie board; book a masterclass, or even hire one of the spaces for a get together with your friends. Or better yet, go for the Holy Grail: an evening sharing some of our finest bottles in the company of… the founders of 228 Litres and iDealwine! We'll be seeing you very soon, then, at 228 Litres…
Access the 228 Litres page on Ulule
Join 228 Litres on Facebook
Follow 228 Litres on Instagram