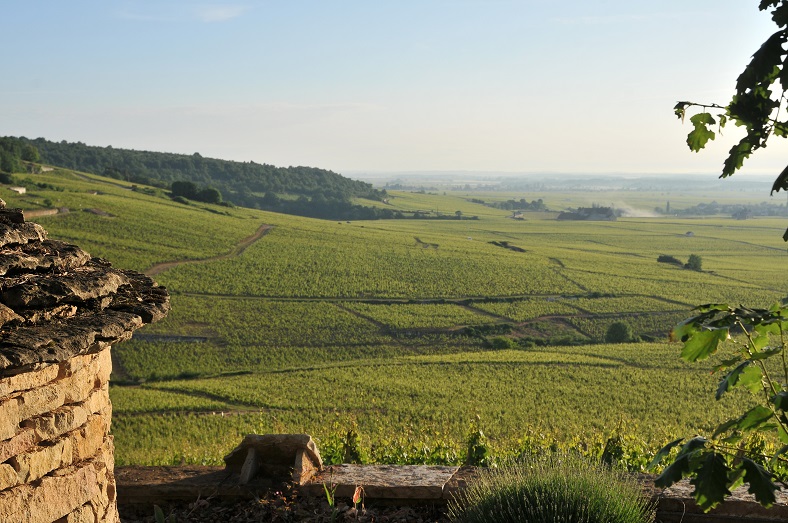 We're heading to the Côte d'Or, more specifically to Vosne-Romanée, where we spoke to Anne Mongeard, wife of Vincent Mongeard. We wanted to rediscover a domain that has been vinifying the fruit of its vines for over 8 generations…with the added surprise of its Malbec cultivation.
The story of this domain began back in 1620. Evidently, there is a cultural weight resting on the shoulders of Vincent Mongeard and his wife Anne. The weight of heritage and the passing-on of savoir-faire from 30 hectares of vines shared across 30 appellations. A large undertaking in a region where the average vineyard covers more like 12 hectares. This is a family operation. Whilst Vincent oversees growing, vinification, maturation and bottling, Anne take care of the commercial side of things, as well as the accounting and stock-keeping.
In 35 years of running the domain, this couple haven't stopped. Vines in Beaune, Pernand-Vergelesses, Chambolle, Gevrey-Chambertin and Hautes-Côtes have added to the inheritance they are so dedicated to maintaining and enriching. "When an opportunity comes up, we don't let it go. Especially today, with real estate reaching such high prices, it's a big investment." It was with this philosophy in mind that they created Le Richebourg, a hotel and restaurant now managed by their daughter.

But let's talk about wine now. How do the Mongeards seek to stand out in this region where the terroir, grape varietals and vinification methods can be so similar? "If you gave a beef and carrots to different chefs, they'd all come up with something different based on the quality of the ingredients and their experience. For a wine maker, it's the same thing!", explains Anne. "Quality is what we achieve through good farming, managing the soils and yields well. We vinify just once a year, so we have to take a step back in order to see the successes and failures. And to stand out, a wine maker always has their own well-kept secret."
Over time the domain forged a solid reputation for its classic style and the consistency of its quality. In a stable position, the family didn't want to "make too much of one vintage then fall back down during less successful years". A strength that many wine enthusiasts seek. "We also adapted to the demand for easy-drinking wine. Not everyone has a cellar or the time to wait for a wine to reach its peak."
In the vineyard, all of the work is carried out by hand to the rhythm of the seasons. Certain grands crus parcels in Vosne-Romanée are grown organically. But the domain isn't seeking official certification, wishing to retain its freedom. The vines are trimmed in order to concentrate the harvest, aerate the grapes and get as much sunlight to them as possible. The harvest philosophy is quality over quantity. It's only at this point that an estimate is made regarding the value of the yield. The domain has decided to limit this yield to 30 hectolitres per hectare for the Grands Crus appellations, and 40 hectolitres for the Village and Premiers Crus appellations. Wisdom and ambition prevail.
So how are the wines made here? Great importance is placed on temperature control in the vats during fermentation, since this should always be at 30°C. There is then a vatting period of 12 to 15 days until all the sugar has transformed into alcohol. A pneumatic press is used gently to extract the tannins, though not to excess. The clear wine finishes in new wood (depending on the appellation and vintage). The oak casks confer a certain aroma, as well as a roundness as ageing progresses.
Anne admits that, whilst Burgundians tend to keep themselves to themselves, rarely making contact with other such prestigious regions as the Rhône and Bordeaux, there's nothing to stop them enjoying wine from elsewhere. The proof of this is in their little parcel of Malbec, vinified as a Vin de pays with great care. They have a fondness for this varietal thanks to time spent in South America and the work of an old friend, Jean-Luc Baldès, from Clos Triguedina.
A word to conclude. If you just remember one thing about this domain, it should be that the fruit of this sage and ambitious philosophy gives beautiful cuvées that are racy, delicate, and velvety.