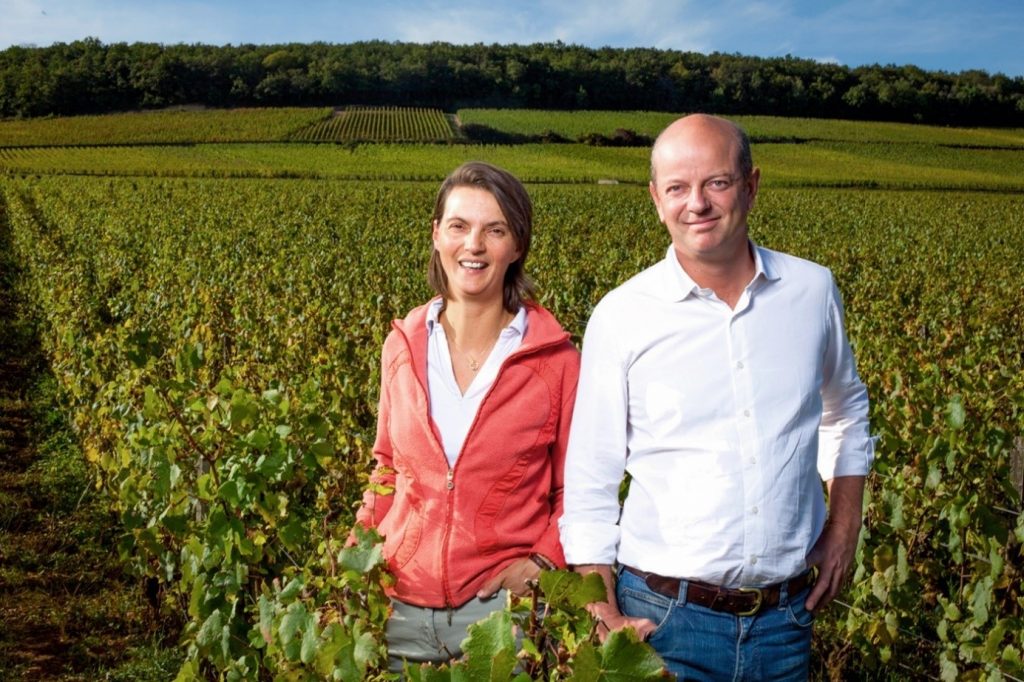 Domain Chandon de Briailles is a true gem of the Côte de Beaune. Somewhat hidden up until a few years ago, the estate has caught the attention of top tasters and wine enthusiasts alike.
We discovered this domain recently (at the Angers wine show) and fell in love at first taste! The wines were simply stunning and left us reeling in their greatness. We couldn't wait to share them with you!
Long held family tradition
Domain Chandon de Briailles, situated in Savigny-Lès-Beaune, a few kilometres to the north of Beaune, has been owned by the same family since 1834. It is now owned by the Count and Countess Aymard-Claude de Nicolay and their children. The Count inherited it from his grandmother the Countess Chandon de Briailles. As the name suggests, she was related to the famed champagne house Moët et Chandon.
Nadine de Nicolay took over the running of the family domain in 1982, restoring it to its former splendor. Her children Claude and François de Nicolay have managed the domain since 2001.
Claude studied viticulture in Beaune then enology in Dijon. After getting some work experience in the United States and New Zealand, she came back to the domain in 1991 and created her own enology lab. Her brother François went to business school and worked in wine distribution in Paris. At the domain, the duo share the various tasks (François manages the team, the vines and selling the wines while Claude takes care of vinifications and some of the export), though all strategic decisions are taken together. The domain is proud to have a good team to count on: "We have a team of a dozen very motivated individuals who get on very well together. Some have been with us for more than 20 years," François de Nicolay explains.
A more natural vineyard
Today, the vineyard spans 14 hectares between the municipalities of Savigny-Lès-Beaune, Pernand-Vergelesse and Aloxe-Corton. Prior to this generation, the domain was farmed following sustainable methods. Little by little, fewer synthetic products were used, the doses are Sulphur and copper were drastically reduced. In 2005, the new managers started converting the vineyard to biodynamics, although their certification process only began in 2008. They obtained Demeter certification in 2011. François de Nicolay acted as a catalyst in this change. "My experience as a wine merchant in Paris – and particularly during blind tastings (domain Leflaive for instance) – persuaded me that biodynamic wines really were better. More vibrant in their fruit and minerality than other wines." The change was a frank success.
80% of the vineyard is tilled by horse. Sulphur was totally banned in the vineyard and only low doses of copper are used (up to 3.5kg per hectare over the course of five years are allowed in biodynamic viticulture). As well as copper, biodynamic plant treatments are also used, with a rather original treatment: fresh skimmed milk diluted with water and powdered, used as a replacement for sulphur. A treatment that is at once preventative and curative. "We work almost solely with preventative treatments. Sometimes we have the start of disease, but the vine defends itself very well, biodynamics stimulates plants' immunity to a great extent."
Natural vinifications for radiant wines
In the cellar, only homeopathic doses of sulphites are added during bottling (1 or 2g), or between 15 and 40mg/l of S02. Some cuvées are also produced in a zero sulphites version. The domain started reducing the amounts of Sulphur at the same time as it began converting to biodynamics. "The objective is of course to be able to add no inputs at all, but according to the vintage, it's not always possible."
The harvest is meticulously selected, some in whole bunches and some destemmed, before being placed in open vats. The entire vinification process is carried out by gravity or pressure from inert gas. Apart from the microscopic amount of Sulphur, no enological products are used and fermentations are carried out naturally, with ambient yeasts. The wines are pumped over on a daily basis, then raised for 14 to 18 months in old cellars dating back to the 18th century. During élevage, the wines are seldom tasted from the barrel, to protect the wines as much as possible from contact with oxygen.
The resulting wines are radiant, deep, pure and complex, with great finesse. They convey the specificities of each terroir and each vintage.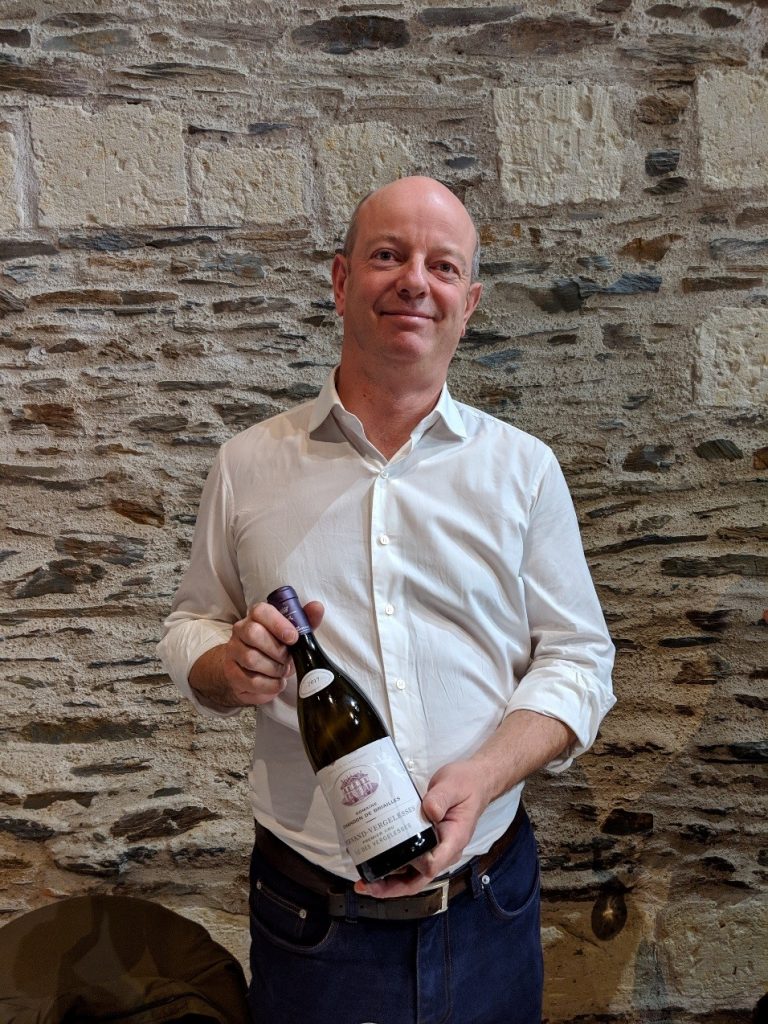 The domain produces around 50,000 bottles a year, 60% of which are exported. In France, these wines can be found in some of the finest Michelin-starred restaurants such as l'Ambroisie, Pierre Gagnaire, le Bristol, Guy Savoy, l'Astrance…
What the guides say:
The Revue de Vin de France (**)
Chandon de Briailles is one of the rare domains in the region to have converted its entire vineyard to biodynamics without transition […] These wines can sometimes bewilder in their youth, but they reveal their wonderful expression after a few years of cellaring. Wines which age with grace, unveiling the complexity of fine, floral Pinot Noir.
The wines: the Corton Clos du Roi has a sumptuous nose, with a very fresh touch and a lovely vegetal element. The palate is similar in elegance and complexity. The Corton-Bressandes is a warmer wine in comparison. It expresses the telluric force of this terroir, albeit with slightly less refinement than the Clos du Roi. The nose is soft, evoking freshly-baked bread, with an intense note of flint after aeration. Chiselled, intense and vibrant on the mouth.
Bettane+Desseauve (****)
The style of these wines has greatly evolved with time. They now express themselves more readily in youth, without losing any of their excellent aging ability. The 2016s were wonderfully delicate, with a particularly superb Aloxe-Vazolières and the Clos-du-Roi in pride of place.
See wines from domain Chandon de Briailles currently for sale