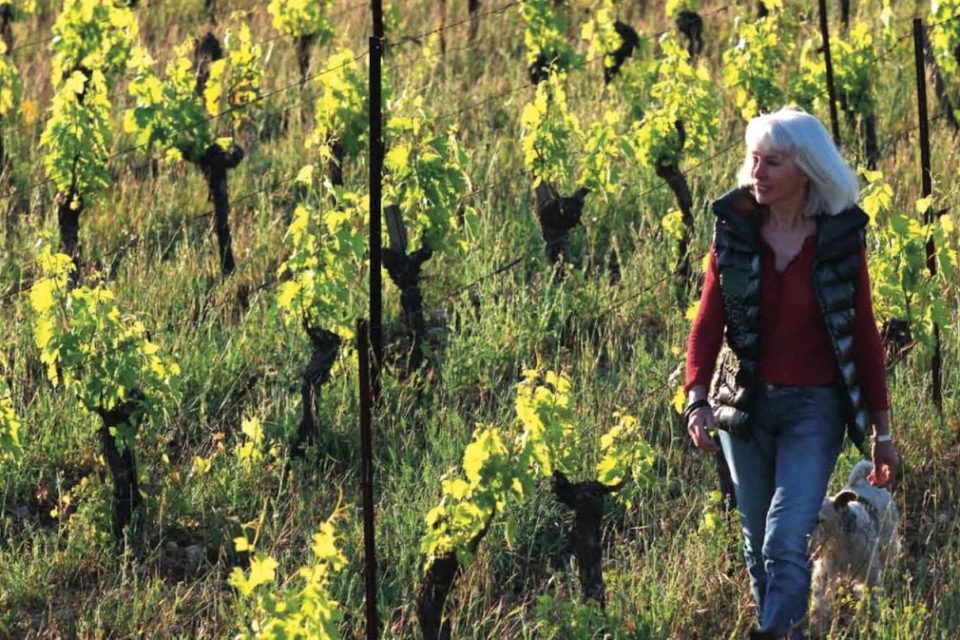 Languedoc's Domaine Peyre Rose was founded with a mission: made from scratch at the turn of the 1980s, this estate's aim was to make great 'sharing wines'. Once spotted by the famous Robert Parker, wine lovers in their droves weren't far behind…
Domaine Peyre Rose was created right at the beginning of the 1990s by Marlène Soria, whose vineyards are found in the heights of Saint-Pargoire, a stunning spot between Béziers and Montpellier. Marlène began her professional life in real estate, before purchasing a beautiful country house in the region. A few years later, she decided to clear away some of the garrigue on her land to plant some vines. The idea was to craft some wine on a small scale for her personal enjoyment with friends and family. Marlène wasn't planning for viticulture to become her life!
She obviously wasn't expecting her wine to have the effect it did, and in a relatively short space of time, too. She worked on her land for several years, planting mainly Syrah vines as well as some other grapes typical of the region's wine tradition.
The first harvest took place in 1988, a time when Languedoc wine certainly weren't enjoying a particularly good reputation. However, Marlène managed to win over top critic and king of tasting, Robert Parker, recognition that brought considerable attention to the southern estate. Rather telling of the wine industry's ambiance, this wine maker was also selected as the Revue du vin de France's 'Man of the Year' in 1994, a prestigious though strangely antiquated accolade that showed an appreciation for her excellent produce. This was evidently a moment for the mondovino to move forward, as different kinds of wine makers in understated regions proved themselves more than worthy of merit. If success seemed to come easily to Marlène, her budding wine project wasn't without its hiccups! Pollution in the winery, for example, forced her to scrap three whole vintages from 1999 to 2001.
The domain now covers 25 hectares, and is largely planted with red varieties; 70% of the vines are Syrah, followed by Grenache Noir, Mourvèdre, Carignan. White grapes are grown across two hectares, including Rolle, Roussanne, and Viognier, nicely expressing the typicity of the region. Certified in organic agriculture, the domain produces distinctive wines with beautiful concentration and the marks of a very long maturation…which is then doubled for a time in the bottle before going on the market. Peyre-Rose currently has a range of four excellent cuvées, one white wine named Oro, and three reds: Syrah Léone, Clos des Cistes, and Marlène N°3. This top produce is limited in quantity, superb in quality, and highly coveted by wine lovers.