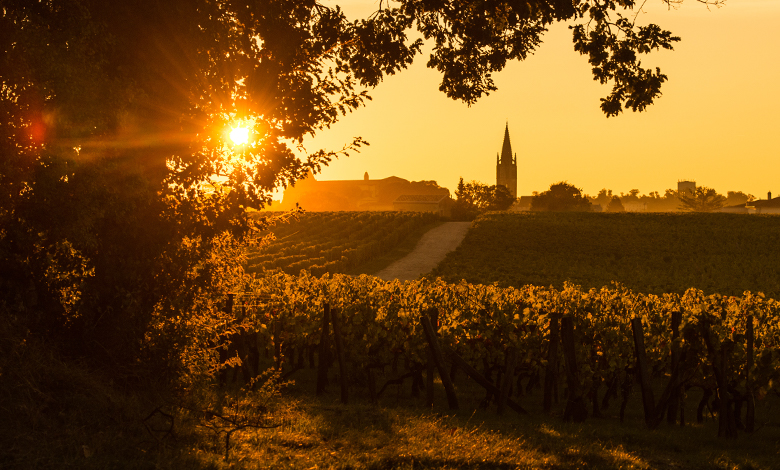 As prices for grands crus classés reach new heights, iDealwine takes a look at the Bordeaux specific phenomenon of "second wines". A prelude to a property's main wine, today, second wines have their own special place in an estate's image. Far from being treated like a grand vin's reject, they are vinified with care in a way that means they can be savoured at a younger age. We are going to take a look at the history of these wines, those that deserve our undivided attention and there's even a selection from our team at the end of the article.
A history that's not as recent as some think
Contrary to common belief, Bordeaux has been producing second wines for a long time. Archives show that Château Pichon-Longueville Comtesse de Lalande created a second wine in 1874 that was sent to the Moscow Exhibition. In 1902, Léoville Las Cases created its "Clos du Marquis" (today, Léoville Las Cases' second wine is called Le Petit Lion)  and Château Margaux followed suit in 1908, with its "Pavillon Rouge de Margaux". In the 1980s, second wines became more widespread as prices for top Bordeaux wines began to soar. From a marketing perspective, the idea was to produce a wine on the same land as the château that would serve as an introduction to the name, but at a more accessible price. A Pavillon Rouge du Château Margaux is therefore a kind of lesser version of a Château Margaux – not quite the equal of its "older brother" but with similar qualities, from its complexity and structure, to its long-term cellaring potential. In some ways, a second wine is like a first taste of a vineyard's premier wine.
How are they produced?
There are of course clear differences between a chateau's first and second wine, if only in terms of the latter's origins. In general, there are three main options for producing a second wine (and sometimes these may be combined).
First of all, a second wine may be produced from vineyard parcels where a chateau's youngest vines have been planted. It is also possible for a second wine to be produced from specific, dedicated parcels that are never used in the premier wine. This is the case with Clos du Marquis (Château Léoville Las Cases), Tourelles de Longueville (Château Pichon Longueville Baron) and part of Forts de Latour (Château Latour).
Alternatively, a second wine may be produced from vines, or casks, initially intended for a premier wine but that have been declassified – perhaps because the vines have not matured adequately, or because a grape variety has been less successful in a given year. This explains some purists' concerns about second wines being of poorer quality than some unclassified wines and even some crus bourgeois sold for the same price. The selection process can indeed be stringent. In some years, chateaux do not hesitate to discard half of their output, if not more, so as to keep the very best for the premier wine.
However, one should be wary of generalisations and snap judgements, as the truly "undesirable" grapes will not be used in the second wine and tend to be sold on to the trade. A second wine is a wine in its own right, and receives all the care and attention of a first wine, whether we are talking about tending the grapes, the winemaking process or the élevage. Most chateaux are also keen to rebrand these wines so they are explicitly identified with a grand cru. The second wine from Château Lynch-Bages, formerly known as "Haut-Bages Averous", has thus been renamed "Echo de Lynch-Bages". In a similar vein, Château Palmer's second wine, "La Réserve du Général", became "Alter Ego de Palmer". Château Léoville Poyferré has even given Château Moulin Riche its own dedicated terroir (20 hectares). Since the 2009 vintage, this label has been a brand in its own right and the second wine from the Léoville Poyferré and Moulin Riche chateaux is now sold under the name of "Pavillon de Léoville Poyferré ".
Not all producers share this vision however. We know for example that Château Pontet-Canet is limiting quantities of its second wine, Les Hauts de Pontet-Canet, as it is keen to conserve the complexity and personality of its premier wine. Such producers feel torn between the idea of favouring some parcels and dismissing others. For the same reasons, Château Cheval Blanc decided not to produce a 2015 vintage of its second wine, Petit Cheval. There have been many examples of this since.
As you can see, the issue of the second wine has become a phenomenon all of its own. Something to keep an eye on if you're someone who'd like to taste the work of a legendary château without quite the same price tag.
Our selection
The most  prestigious
Let's start with the most prestigious second wines. Pavillon Rouge from the famous Château Margaux has climbed to the top spot here. Waiting for us in Pauillac is Petit Mouton from Château Mouton Rothschild. Sticking to the Left Bank, we can also find Les Forts de Latour, the second wine of Château Latour, another Premier Grand Cru Classé. And then we have Carruades de Lafite Rothschild, which is a fantastic wine, surpassing the quality of many Médoc crus classé.
The most irresistible
We cannot write about these wines without mentioning the second wines of Château Pichon Baron, Les Griffons whose 2019 vintage is available on the iDealwine website. From Saint-Estèphe, Le Marquis from Calon Ségur in a great vintage such as that of 2016 can be enjoyed young or be put to one side and savoured in several years' time. From a cooler vintage and accessible now, there is the 2017 La Dame de Montrose from the iconic Château Montrose.
The best price-pleasure ratios
To round off our selection, we have several bottles that stand out for their price to pleasure ratio. Consistent year to year, Duluc, the second wine produced by the Saint-Julien grand cru classé, Branaire-Ducru, is absolutely superb. Another gem is the second wine from Lafon-Rochet, Les Pélerins, which will give you an indication of the quality produced by this Saint-Estèphe property. Last but not least, let's stop off at Pessac-Léognan where the highly promising 2019 vintage of Haut-Bailly II has become a must-have for any collector.