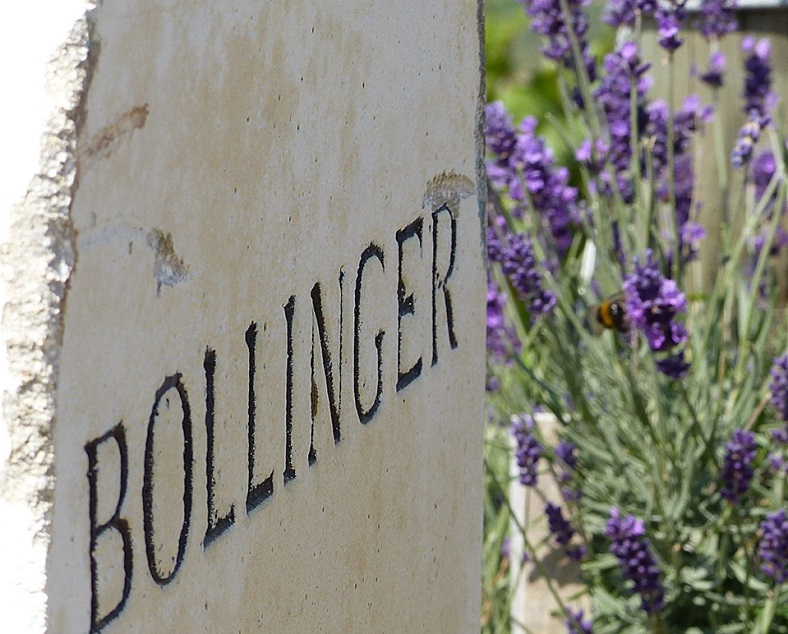 Steeped in history and prestige, here is the story of one of Champagne's most emblematic family estates. Bollinger has been producing beautifully subtle and highly noble wines since 1829, becoming an emblem of great champagnes that are full of character.
Nearly two centries of history
As can often be the case in the world of wine, Bollinger boasts of a deeply-rooted family tradition. Since its creation in 1829, the estate has remained independent and always in family hands, despite various crises and sudden changes in the lives of certain members, which is pretty rare when it comes to the great Champagne houses. But history hasn't paid too much mind to this, giving much more credit to the prestige brought about by Athanase Louis Emmanuel Hennequin de Villemont, the youngest of a noble family who owned a considerable domain in the Aÿ area. Whilst his status as an aristocrat prevented him from undertaking official business, he became associated with Joseph Bollinger and Paul Renaudin, two of the region's connoisseurs, together with whom he created the Renaud-Bollinger company in 1829.
Once officially formed, the domain grew in renown and saw the marriage of Joseph Bollinger to Athanase's daughter. This marriage was to bring the destined paths of these two families much closer together. Over time, generations passed on the torch and sought increasing approval across the Channel. Their Champagnes received the Royal Warrant, and thus were approved and enjoyed by the court, the proof of which we find marked at the centre of the bottle.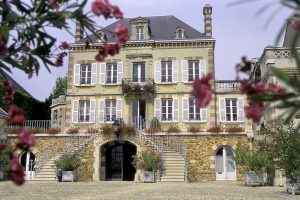 In 1941, whilst the Second World War was raging on, Jacques Bollinger (Joseph's son and owner of the estate) passed away, leaving the property in the care of his wife, Elisabeth Law de Lauriston-Boubers. A woman with Scottish heritage and a daring, perfectionistic streak, she saw to a great evolution in the house's style, particularly with the development of the Bollinger R.D. cuvée (RD standing for Récemment Dégorgé). This is an exceptional wine known for its richness and complexity, reaching its peak after eight to fourteen years in the cellar. The first Bollinger Vieilles Vignes Françaises cuvée was also crafted under her direction. A great strategist, she managed the house with a mastery of the trade and was quoted thus: "I drink champagne when I'm happy and when I'm sad. Sometimes, I drink it alone. It's a must when I have company. I play with it when I have no appetite and I drink it when I'm hungry. Otherwise, I don't touch it, except when I'm thirsty."
"Madame Jacques", as she was nicknamed at the time, didn't have any children, so she sought an inheritor for her 178 hectares of vines. This is how it came to be that Claude d'Hautefeuille took up the estate, setting out to modernise its production methods.
Some years later, Christian Bizot took up the task. A man with a passion for travel, he went off to meet caterers, sommeliers, and wine merchants to present his wine, starting a commercial revolution of sorts. He organised the first press lunches and succeeded in having Bollinger served at the wedding of Prince Charles and Lady Diana. He also set up one of the brand's most ambitious partnerships as Bollinger was the champagne featured in the James Bond franchise, appearing in each of the films. Known for his frank talk, Christian Bizot established Bollinger's Ethics and Quality Charter, which can be resumed in just one phrase: "there's Champagne and there's Bollinger". This motto sums up a push for Bollinger being a unique producer, setting it apart from the multitude of other champagne houses. This is also why Bollinger has prioritised quality over quantity.
In 2008, for the first time in its history, Bollinger was entrusted to a person outside the family: Jérôme Philippon. Accompanied by the family, still very much involved in the administrative running of the estate, Jérôme has continued to build on commercial and qualitative progress.
Today, the house has seven cuvées in its range, each meticulously crafted from vines that are 85% grands and premiers crus. They grow most of the grapes used in their blends. Bollinger has put into place several measures of sustainable agriculture by limiting herbicide use and encouraging grass in the vineyard soil. Some of their parcels are cultivated organically, and the estate has received a certificate for its "Haute Valeur Environnementale".
Amongst these developments, though, it is unsurprising that certain traditions are preserved. Two of the parcels are laboured by hand in order to produce the rare Vieilles Vignes Françaises cuvée. They also enlist the services of a cooper for the upkeep of their 3,500 casks.
This attention to detail makes for wines of a highly refined style and irreproachable quality. The Pinot noir varietal dominates the house's blends, bringing complexity and power to the final product. Some of these grapes are fermented first, in small oak casks to begin with (a little-used technique) before being blended with the reserve wine to enrich the champagne's aromatic palette.
Once bottled, the wines are left to age in the domain's chalk tunnels; the cellaring period varies from 3 years for the Spéciale Cuvée to 8 years for the Bollinger RD. This prolonged period of waiting confers a delicate character to the champagne as well as velvety bubbles. Vintage champagnes are not made every year at Bollinger, but rather only when the harvest is deemed to be of exceptional quality.
You'll find some of Bollinger's most prestigious bottles in our selection. Even if the end of this year isn't looking so ripe for the festivities we're used to, champagne can still find a place in your smaller gatherings, whether that's at the table with a perfect food pairing, or even enjoyed on its own for a meditative tasting moment.