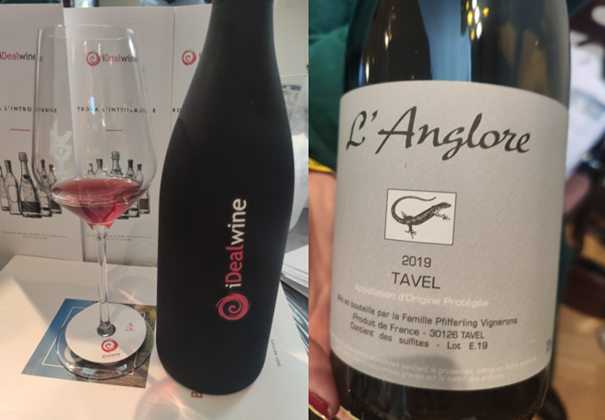 In early November, the international team at iDealwine took to the skies once more, this time to the picturesque town of Merano, high up in the Italian Alps. Famous for skiing in winter, hiking in the summer and year-round for its thermal baths, the first weekend of November is when 500 top wine producers from all over Italy descend (or ascend, rather) on the South-Tirolean resort, transforming it into a wine lovers paradise.
Visitors' favourites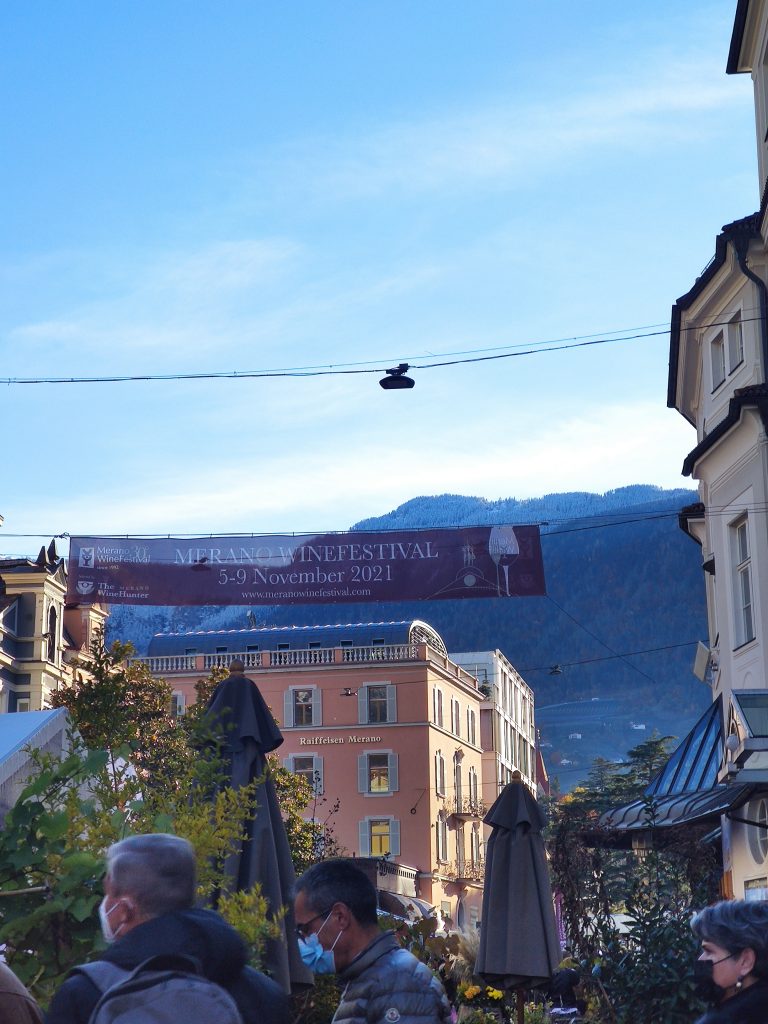 Blind Tasting French Wines, in Italy
Rolling up their sleeves, the team was determined to truly put Italian wine lovers to the test in a blind tasting. Wine enthusiasts galore, but winemakers, sommeliers, writers, influencers, and many more flocked to the iDealwine stand to give the blind tasting a 'whirl'!
With iDealwine vouchers up for grabs, we had a great turnout for our six blind tastings held over four days, and we were really impressed with the results. We selected from both new and old vintage wine, wildly different French wine regions, and from well-known and under-the-radar producers, the most planted grapes, and some of the least planted. Overall, we really put wine connoisseurs to the test! Let us know what you think of our selection in the comments.
Beginning with a tricky one, the finesse and fruitiness of Anglore's Tavel disarmed many a taster… some were guided by its fruitiness towards grape varieties such as Gamay, but many identified the combination of fruitiness and structure that is often found in Pinot Noir. Several of you still managed to detect Grenache but also the hidden gem that is the Tavel appellation.
Arbois Savagnin, Tissot, 2017
Impressively, 30% succeeded in correctly guessing the Savagnin from the Jura. The very unusual taste of Savagnin with a 3-year maturation sous voile led many to the correct region. Many answers transported us overseas: maceration on Croatian grape skin, muted wines such as white port, or sherry, natural sweet wine from south-western France or Sicilian Catarratto…
35% correctly guessed Pinot Noir, but Marsannay, the northernmost appellation on the Côte de Nuits is yet to be discovered by many!
This one truly stumped our blind tasters! A fine grape native to Switerzerland, this wine was produced in the Savoy region of France, by biodynamic producer Les Vignes du Paradis overlooking beautiful Lake Geneva.
55% correctly guessed Bordeaux as the region, and 60% correctly identified Cabernet Sauvignon, Merlot and Cabernet Franc as the grape variety. A prestigious wine in a top vintage from a much-coveted left bank Bordeaux. One for the connoisseurs!
33% correctly guessed Loire Valley as the region, and 54% correctly identified Cabernet Franc as the grape variety. Among the most famous Chinons and made by an iconic producer, Philippe Alliet cultivates his vines sustainably and places considerable importance on carefully controlling yields. The wines produced here are benchmarks in the Loire Valley and fly the flag for Cabernet Franc grape with their astonishing freshness, precision, and flair. The wines made by this estate are truly remarkable.