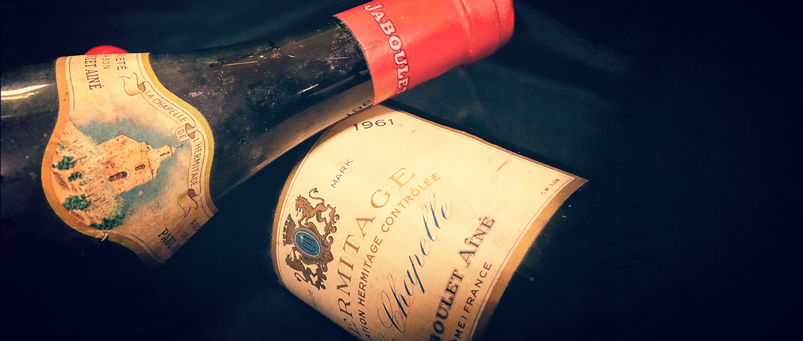 After six months and 12 sales, it's time to take a look back at the wines fetching the highest prices at iDealwine's online auctions in the first half of 2016. A handful of contenders vie for all places in the rankings, but in a surprise turn, a legendary bottle from the Rhône has knocked Romanée-Conti from the top position.
iDealwine's Winedex rose by 4.93% in the first six months of the year, but which labels sold for the highest bids?
Romanée Conti and Petrus at the top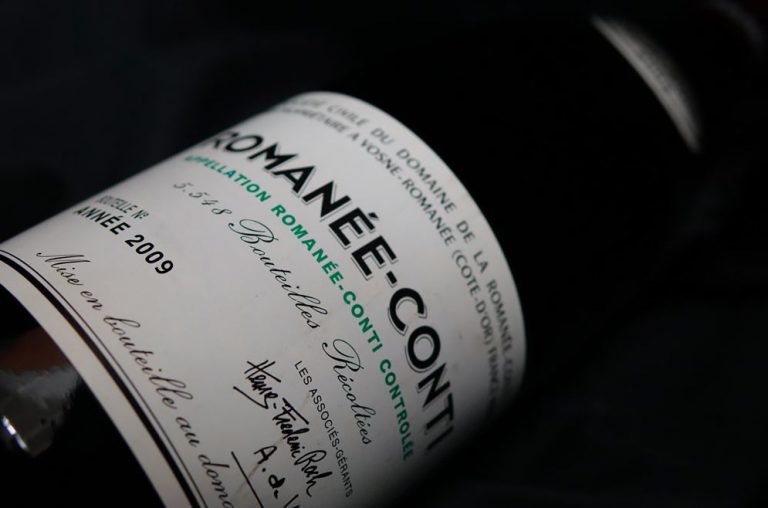 Two estates, Romanée-Conti in Burgundy and Petrus in Bordeaux, occupy 19 places in the Top 25 (based on price per bottle). Their dominance can be explained by the very high demand for these iconic names and the low volumes available. A bottle of Romanée Conti from 2009 sold for €11,160 (second place ahead of the 2006, 1992, 2007, 1983 and 1984 vintages).  La Tâche also took five of the top places, including a bottle of 1980, sold for €3,480.
Eight vintages from Petrus, the only Bordeaux representative in our ranking, feature in our list of the 25 most expensive bottles. The cult 1982 vintage deserves a special mention, selling at €3,720.
Two other mythical Burgundy estates join Romanée-Conti in the rankings. A 1955 bottle of Chambertin from Domaine Leroy sold for €2,640, and a Les Brûlées Vosne Romanée premier cru from Henri Jayer went for €2,340. These prices are clearly due to high international demand (from Asia in particular) for all Burgundy wines. iDealwine's Burgundy indices iDealwinehas risen by almost 10.19% in one year and by 5% since the beginning of 2016.
A change at the top
Surprisingly however, the most expensive wine in our ranking is from neither the exalted Côte de Nuits region nor Bordeaux.  With an auction price of €13,200, the bottle in first place is an illustrious 1961 La Chapelle from the Jaboulet estate in the Rhône Valley. An outstanding wine and an outstanding price, this Hermitage had an excellent pedigree. It was recently rebottled at the estate and came with a certificate of authenticity. There are two more wine lots from this region, and the Hermitage appellation, in the rankings. Bottles of the very rare 1995 and 2000 Cuvée Cathelin from the Domaine Jean-Louis Chave sold at €2,880 and €2,220 respectively.
The rest of the ranking by region
Of wines from other French regions, the Riesling Clos Saint Hune from Trimbach performed extremely well with a bottle of 1983 soaring to €408. At the Loire auctions, there was only one challenger to the crushing supremacy of Clos Rougeard (23 of the 25 most expensive Loire wines). This was a bottle of 1990 Vouvray Goutte d'Or from Clos Naudin (selling at €452). In Languedoc meanwhile, the now legendary Domaine de la Grange des Pères seems to have taken permanent first place as the most in-demand wine.
At the Champagne auctions, larger formats were particularly successful. A Jeroboam of 1999 Cristal Roederer sold for €1,440 and a lot of 2 magnums of 1988 Salon fetched €2,760. Bottles of the extremely rare cuvée franc de pied from Bollinger Vieilles Vignes Françaises from 1990 and 1985 sold respectively at €1,500 and €1,320.
Of the overseas producers, Napa Screaming Eagle performed very well, fetching €1,980 for a bottle of 2013 and €1,758 for a bottle of 2009.
Cognac and Armagnac pushed aside
The only spirit in our top 25, a Karuizawa Single Cask n152 whisky from 1981, highlights a key trend.  Cognacs and Armagnacs are gradually losing their place to whiskies – especially Japanese – and rums. Of particular note is a 1996 Full Proof Heavy Rum from Trinidad and Tobago, sold for €371.
The most expensive lots: Bordeaux monopolises the rankings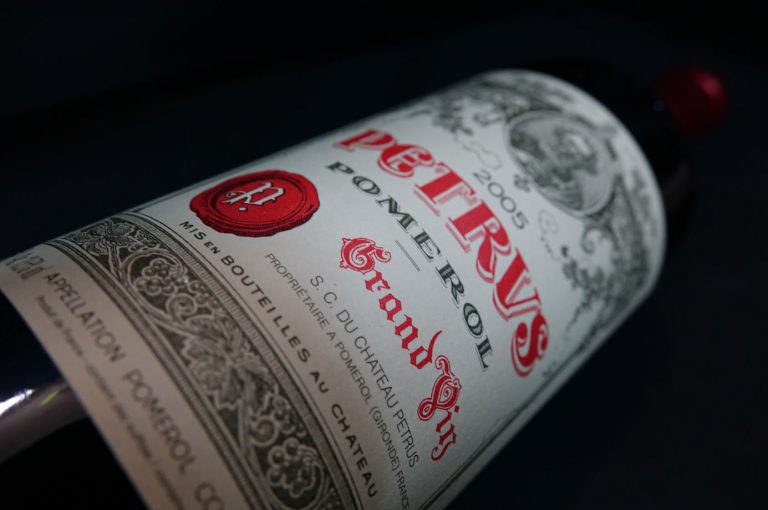 When it comes to rankings for the most expensive lots, Bordeaux takes 25 out of 25 places! A lot of 12 bottles of 2000 Mouton-Rothschild sold for €16,650. The 2000 vintage, with its black, screen-printed label is the reason why prices for Mouton have climbed, in response to demand from Asia. Unlike its cousin Lafite, prices for Mouton, and especially for the 2000 vintage, did not fall back when the Chinese market showed signs of flagging. In second place comes a lot of grands cru wines from the 2000 vintage. This crate included the five Premiers Crus Classés and bottles of Petrus, la Mission Haut-Brion, Cheval Blanc and Ausone.
The full ranking
Top 25 most expensive bottles sold on iDealwine Jan-June 2016:
Top 25 most expensive lots sold on iDealwine Jan-June 2016:
Auction Report 25th May: Top Alsace & Rhône: La Chapelle 1961
Auction Report 17th May: Daguenau grabs headline
Auction Report 27th April: 1966 vintage and Yquem
Auction Report 13th April: stagnant Bordeaux & Burgundy
See all wines currently on sale
Register here to access auctions and fixed-price sales