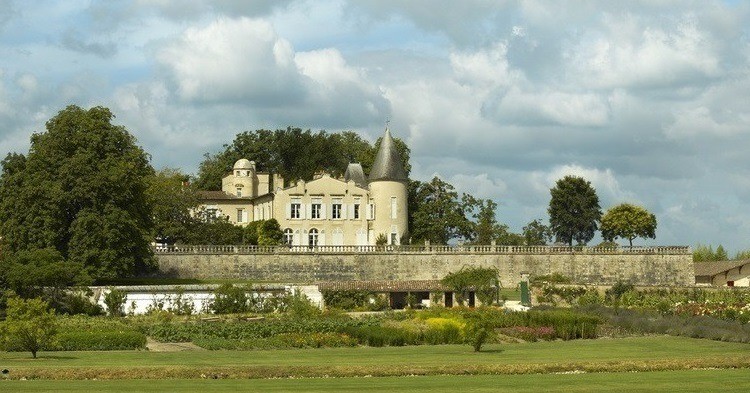 The auction closed on 30th March featured a large quantity of fine Bordeaux wines whose prices stabilised. In Rhône, old vintages of Cornas from domains that no longer exist are increasingly sought by bidders from all around the world. Burgundy, however saw contrasted performances.
Bordeaux: While the awaited 2015 En Primeur campaign just started, the market for Bordeaux appears relatively stable in the auction closed on 30th March. Even myths like Petrus in Pomerol – a safe bet that has been rising in all previous auctions – has shown sable prices. Some wines even record slight decrease as Cheval Blanc 1990 (-7%) or Pontet Canet 2009 (-10%).
Yet prices of lesser vintages are still increasing as 1993 or 1994. An Angélus 1993 sold for €188 (+12% compared to its price estimate) and a Cheval Blanc 1994 for €276 (+10%). Activity was equally positive for great Bordeaux vintages. Branaire-Ducru, always considered as a reasonably priced wine, showed a strong progression with +18% increase on its 2005 (€84 per bottle). Smith Haut Lafitte surged by 28% selling a case of the 2008 vintage for €69 per bottle. Second wines also performed well again in this auction as Carruades de Lafite 1995 sold for €172 per bottle (+23%) and Pavillon Rouge du Château Margaux 1994 for €94 (+6%). Last but not least in the region, a rare case Prestige sold for €4,440 (+23% compared to the individual price of each of its bottles) and was bought by a
French collector. A mixed-lot of six grands crus from 2008 vintage: Cheval-Blanc, Haut Brion, Latour, Margaux, Mouton Rothschild, Petrus…
Burgundy: Domaine Mugneret was a highlight in this sale, particularely sought-after in Asia. 2 bottles of Ruchottes-Chambertin Grand Cru 1995 sold for €390 each (+101%) to a Singaporian collector. Domaine Armand Rousseau on the contrary, decreased slightly: the Chambertin Grand Cru 2002 for exemple lost -7% to 960€. A welcome pause after the very high prices registered recently. Same for Roumier, whose Bonnes-Mares Grand Cru 2009 sold to a Hong Kong based bidder for €696 (-13%). Domaine Jacques-Frédéric Mugnier carries on its progression and its Bonnes-Mares Grand Cru 2005 increased by another 20% at 636€.
In white, prices of Coche-Dury keep fluctuating: its Meursault 1er cru Les Perrières 2011 sold for €840 (-9%)… whereas in the meantime an American buyer bought a Meursault 1er cru Genevrières 2010 at €720, an increase by 85%! Same uneven price evolution for Domaine Leflaive overall. From this producer, a magnum of Chevalier-Montrachet Grand Cru 2006 sold for €648 (+8%) to a UK merchant. Note finally the good performance of the Volnay 1er cru Clos des Ducs Marquis d'Angerville 1990 with a lot of 3 bottles selling to a French collector for the equivalent of €280 per bottle (+5%).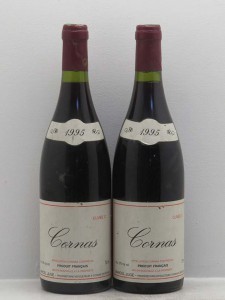 Rhone: In Châteauneuf-du-Pape, some vintages of Château de Beaucastel offer good buying opportunities: the 1998 decreased by 21% to €66 per bottle). In the meantime, legendary 1978 sold for €169… a rise by 196%! Cornas continues its great progression especially with vineyards that don't exist anymore or that have changed hands. The opportunity to look back at the article we published on in The Drinks Business last year about Cornas. As did Domaine Verset recently, it is now Dervieux-Thaize that is increasing: a lot of 3 Côte-Rôtie La Viaillière Cuvée Réservée 1989 sold for 540€ (+20%). Same with wines of Marcel Juge (cf. picture): 2 Cornas Cuvée C 1995, with a starting price of €48… finally sold for 398€ (+586%). On the side of the most renowned Rhone houses, like Guigal, old vintages remain extremely so
ught after as this Côte-Rôtie La Turque 1988 sold for €594 (+22%) yet the most recent vintage are more stable but with prices still very high.
Champagne: The region performed very well again with a few must-have like Bollinger R.D. 1985 sold to a French collector for €276 (+15%) or Jacques Selosse blanc de blancs "Version Originale" sold for €168 (+20%) to an amateur from the UAE.
Loire: Good performances for vintage 2002 and 1983 from Clos Rougeard and Coulée de Serrant. Yet the most impressive rise goes to François Cotat, whose Sancerre 2002 sold for €97, an increase by 76%. The domain seems to follow the same paths as Frères Foucault or Nicolas Joly.
Read further on iDealwine Le Blog:
Top 10 lots and bottles in 2015 auctions
Auction Report 16th March
Auction Report 24th February
Auction Report 27th January
Register to access auctions and fixed-price sales
Access the current auction