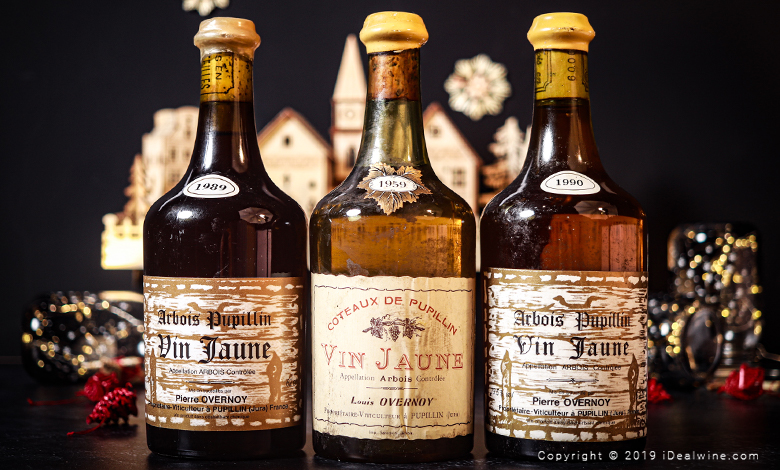 When you develop a love for wine, you can quickly pick up a collector's habit. Always seeking the best, the incredible, even the unfindable, the bottles you just have to taste before they disappear forever. Be reassured, we have also been bitten by the same bug that manifests in an all-consuming passion. So we're here to help you in your quest for the dream bottles that you certainly won't find elsewhere.
In Burgundy, all the biggest names are present and often represented by their icons. This is the case, for example, of Domaine de la Romanée-Conti, whose jewel, of the same name, is available in several ready-to-enjoy vintages (1999, 2002, 2004, 2006, 2009). Of course, many more of the domain's cuvées are taking part (Montrachet, La Tâche, Echézeaux, Grands-Echézeaux, Richebourg) in great number. So this is the moment to get your hands on them! A frequent appearance in the iDealwine auctions, Domaine Coche-Dury is also a rarity, whose Corton-Charlemagne is available to you this time. Another star sought by lovers of Burgundy's finest Pinot Noir? Domaine Leroy, whose 1997 Clos-de-la-Roche you'll be able to discover. Among the older wines, the 1961 Musigny Cuvée Vieilles Vignes from Domaine Comte Georges de Vogüé is a collector's item. Indeed, how many bottles of this exceptional vintage about to turn 60 remain? The same goes for the 1959 Clos-de-Tart…Much more recent is the 2016 Chambertin Clos de Bèze from Armand Rousseau which is another must-have to ennoble your collection.
Moving to Bordeaux, the task of finding a totally rare gem is a bit trickier, the volumes produced being higher than in Burgundy. However, iDealwine is rising to the challenge in offering you the most precious finds. Several cases of Duclot, made up of the region's best crus classés, are available in their 2003 and 2005 vintages. Many are being offered in vintages that are well-matured and perfectly ready to enjoy: 1988 and 1990 Petrus, 1998 Lafite-Rothschild, 1986 and 1996 Ausone, and 1999 Latour. And when we talk of more recent vintages, we only mention the most charming ones: a 2010 Château Angelus or Haut-Brion, or a 2001 Mouton-Rothschild will be the pride of their owner. We should also point out the lots of Château Trotanoy in their 1971 and 1975 vintages, wines aged for almost half a century…
In the Rhône, the same levels of excellence are reached with the unique Château Rayas and Emmanuel Reynaud's other domains, Fonsalette and Pignan. Henri Bonneau and his famous Célestins cuvée, Jamet, the LA-LA-LA trio from Guigal in their mature vintages and Jean-Louis Chave have also caught our eye…
In Champagne, the Selosse cuvées, notably the 6 Grands Crus selection, are bound to cause happiness. As for the afficionados of especially old Champagne, they won't want to miss the 1959 Dom-Pérignon, the 1979 Krug Collection, the 1976 Bollinger RD or the 1953 Krug Private Cuvée Vintage. In the Jura, the Arbois Pupillin 1990 vin jaune from Domaine d'Overnoy is undoubtedly one of the most beautiful cards you could add to your pack. Much like the Grange des Père wines from the Languedoc, crus that incited much passion during our last auction.
Finally, if there's a lot which should speak for itself, it's The Balvenie 50-Year-Old Single Malt whiskey from David C Stewart's Banffshire Distillery. An exceptional Scottish drink, made in a selection of the distillery's rarest and oldest barrels. Slightly less showy in the world of whisky is the 30-year-old Honshu-Nagano Karuizawa Single Bourbon, which will undoubtedly be a joy for any great lover of spirits.
Happy auctioning!
26/12/2019 – 10H00 : Etranger 1900-2018 26/12/2019 – 10H30 : Misc. French Wines 1923-2018 26/12/2019 – 11H00 : Languedoc Roussillon 1936-2018 26/12/2019 – 11H30 : Alsace Jura 1959-2018 26/12/2019 – 12H00 : Champagne 1947-2015 26/12/2019 – 12H30 : Burgundy 1981-2005 – White 26/12/2019 – 13H00 : Burgundy 2006-2012 – White 26/12/2019 – 13H30 : Burgundy 2013-2017 – White 26/12/2019 – 14H00 : Burgundy 1959-1998 – Red 26/12/2019 – 14H30 : Burgundy 1999-2005 – Red 26/12/2019 – 15H00 : Burgundy 2006-2010 – Red 26/12/2019 – 15H30 : Burgundy 2011-2013 – Red 26/12/2019 – 16H00 : Burgundy 2014-2017 – Red 26/12/2019 – 16H30 : Collection Particulière 1972-2015 27/12/2019 – 10H00 : Rhône 1987-2018 – White 27/12/2019 – 10H30 : Rhône 1952-2004 – Red 27/12/2019 – 11H00 : Rhône 2005-2010 – Red 27/12/2019 – 11H30 : Rhône 2011-2018 – Red 27/12/2019 – 12H00 : Loire 1978-2018 27/12/2019 – 12H30 : Bordeaux 1928-1988 – Red 27/12/2019 – 13H00 : Bordeaux 1989-1995 – Red 27/12/2019 – 13H30 : Bordeaux 1996-2000 – Red 27/12/2019 – 14H00 : Bordeaux 2001-2005 – Red 27/12/2019 – 14H30 : Bordeaux 2006-2009 – Red 27/12/2019 – 15H00 : Bordeaux 2010-2017 – Red 27/12/2019 – 15H30 : Bordeaux 1924-2016 – White