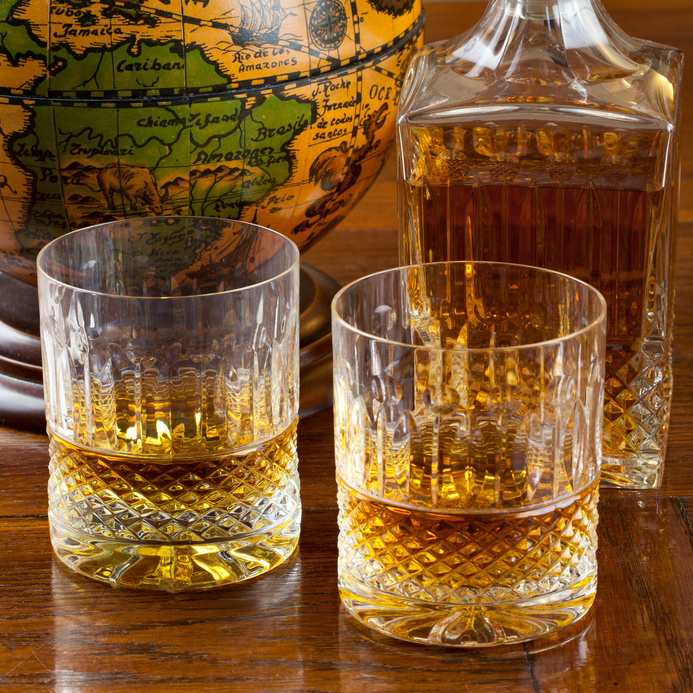 No, you are not dreaming! There are actually dishes that you can pair with fine whisky. Enthusiasts of this beverage don't always enjoy their favourite drink as an aperitif or digestif; they also savour it during a meal, paired with the perfect dishes. Here is our little guide to some of them.
When setting out to pair whisky – or whiskey – with food, you have to keep its high alcohol content in mind. They require food with strong flavours to match up to their equally powerful aromas. There are some great ideas here that we recommend you try to see for yourselves.
Oysters
The power of the iodine aroma found in the oysters pairs perfectly with some whiskies, particularly those from the Highlands which contain maritime and iodine notes like Talisker from the Isle of Skye and those with saline notes from Ben Nevis. Another possibility would be the malt from Oban with its marked iodine, saline and wood smoke characteristics.
Smoked salmon
Here, it's the fine smoked flavour of the salmon that will determine the possible pairings. Just like with wine, you can decide to go for a "like for like" pairing or choose something that is the exact opposite. In the first instance, look for whiskies with a pronounced smoky character. For example, a 30-year-old Caol Ila from Islay whose peaty, smoky, iodine and fruity notes are all balanced would do the trick. You could also try a Bowmore or a Laphroaig. If you're looking for the opposite, more floral whiskies that are only slightly smoked and have a slightly lively character are what you need. Opt for whiskies from the Lowlands such as Auchentoshan or Bladnoch as well as highly fruity Irish whiskeys that very often don't see any peat and are produced in large stills which create a light and fine alcoholic beverage. The Irish whiskey brands to look out for are Bushmill and Jameson.
Roquefort and other blue cheeses
Here, the power of the cheese calls for whiskies that are just as flavourful, fatty, smoked, oily and very peaty. Those from Laphroaig, Lagavulin, Ardberg, Ballechin and Port Ellen, a big name that has become rare, would work well, for example.
Game birds and mushrooms
It's not an accident that the famous Scottish grouse comes from this country. Generally speaking, all game from this family (pheasant, partridge, grouse, wild duck…) cooked with mushrooms would be an excellent accompaniment for whiskies with notes of humus or heather – whose seeds the grouse eat. Here, it's generally the whiskies of the Highlands with their spiced, humus and moorland notes that are best suited. Clynelish and Highland Park would fit the bill.
Duck confit (and foie gras)
Very peaty or very smoky whiskies should be avoided here. Instead go for those that possess nutty, sherry or praline notes. The preferred region for this pairing would be Speyside where we can find the greatest concentration of distilleries in Scotland (48 in fact). The area produces full-bodied and sweet whiskies which would go perfectly with duck confit or foie gras. Glenfarclas, The Balvenie, Cardhu and The Macallan are just a handful of the producers to look out for.
Asian food
For certain dishes from Asian cuisine, particularly those from Thailand and India like their different curries, whiskies with dried fruit, nut, spice (curry, nutmeg and saffron) and apple aromas would be perfect. For example, whiskies from Brora, and more generally speaking, those from the Isle of Islay which often have a character that can stand up against spice such as Ardberg, Bunnahabhain, Lagavulin, Laphroaig and the rare Port Charlotte would certainly work.

And now it's over to you! Let us know when you try one of these pairings ideas and what you make of it. 🙂