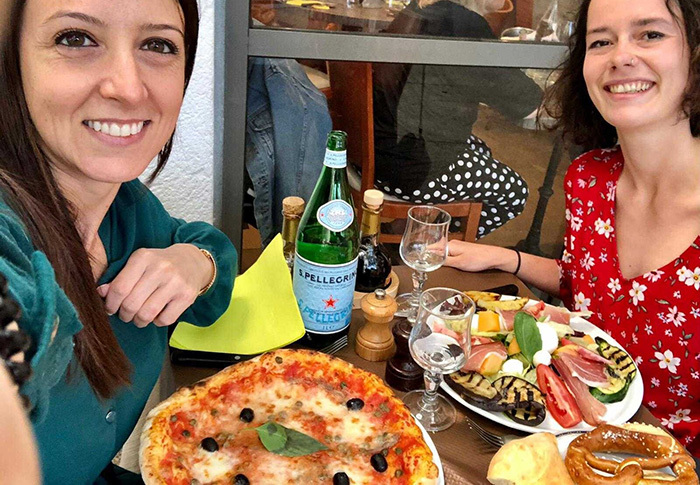 With Italian passion and German diligence, iDealwine has just reached another milestone on our path towards cementing our place as the global leader in online wine auctions. After countless hours of translating, finding new solutions and adapting texts to different audiences, the Italian and German versions of the iDealwine website are finally live! Read on to find out how to change your language settings, and to learn more about the enormous project.
Internationality: A core value at iDealwine
You may or may not have already read our recent article about iDealwine's history from its very beginning in 2000… One thing that has been with us from the beginning is that one of our biggest aims is to reach an audience all around the world, so that we can make fine wines and rare bottles accessible for international wine enthusiasts. With the launch of the English website in 2010, the opening of an office in Hong Kong in 2013 and the newly opened office in Singapore, it is more than clear that we are working towards this goal. Today, we unite over 650,000 wine lovers from over 60 different countries, as well as selling wines that come from partner wineries as far as South Africa, the Americas, Australia and even New Zealand! Although we don't even have to look that far: Our friendship with Italian wineries goes way back, and we can proudly say we are distributing wines from more than 60 Italian domains, whilst also having partnered up with renowned German, Austrian and Swiss wineries. The French-Italian-German-speaking friendship is already well established, so we decided to go the extra mile to make it even stronger.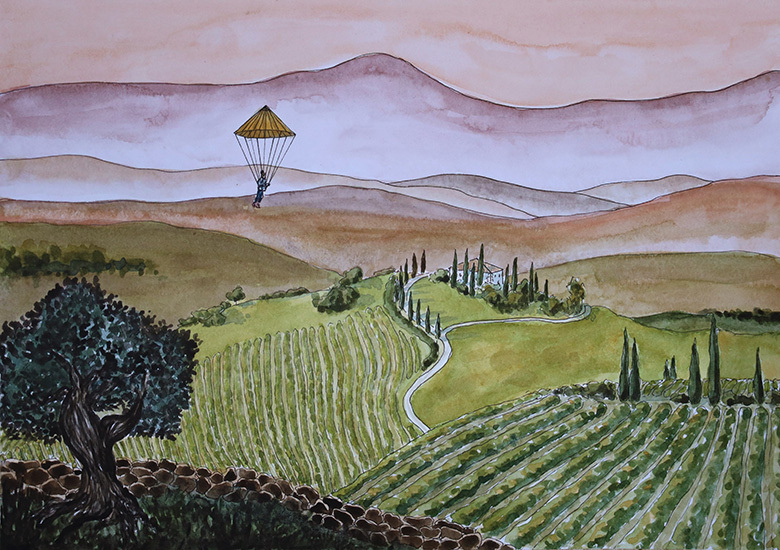 Next step: Translation and proof-reading!
With Italy and the German-speaking world constituting a large and cherished part of our international customers, the next step seemed evident – our website should be available in the two languages, in addition to the already existing English and French pages. So, in 2020, we decided to translate the whole iDealwine website. What followed is history: In 2021, around six translators per language, a team of web experts as well as iDealwine's communication and marketing managers for the Italian and German market and the rest of the international team came together to realise the enormous workload of translating a whole website into two different languages. And if you are still having trouble visualising the whole process, around 1,800,000 words per language had to be translated, making a total of 3,600,000 words! Just think about the endless wine and winery descriptions you love to read when browsing our website… From translating and editing the content to the final proofread, the whole project took around two years to complete.
What about my iDealwine profile?
The whole team is extremely proud to announce that you can now switch the website to either Italian or German if you wish to do so. New clients may choose the language of their My iDealwine profile by clicking on one of the four flags in the right corner of the home page before creating their account. If you already have an iDealwine profile in English or French and wish to change your profile to Italian or German to receive all communication in your respective language, you should have received an email by now explaining the process. You can also click on this link to change your profile language very easily. Please note: Changing your profile language is not immediate, it can take between 24 and 48 hours – we thank you for your patience while the change is put in place.
This means that everything on the iDealwine website can now be viewed in German and Italian, except for our blog which will stay in French and English… for now. 😉 And if you want your iDealwine website to stay in French or English, why don't you have a look at our Italian or German wine selection, to get into the celebration spirit with us?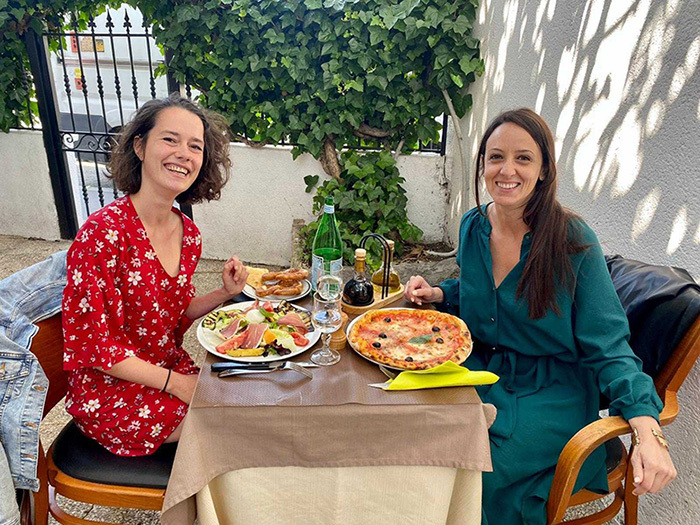 A big thank you to the whole team!
Last but not least, we want to thank everyone that has helped to realise this Herzensprojekt /enorme e prezioso progetto [project very close to our heart] of ours, especially the translators that really did give it their all. Thank you so much to the external translators who translated the page into Italian, namely Alessio, Linda, Paola, Antonella, Fabio and Chiara. The same goes for the German-speaking team: Constanze, Nicoletta, Meike, Aaron, and Cornelia. Without you, this project would not have been possible!
A special thank you goes out to Anne, who was part of the iDealwine team until 2022 and who helped coordinate the project and translated an incredible number of words. Next, we have to thank everyone else at iDealwine who stood behind the project for so long and helped bring it to fruition, especially the IT/web team, marketing department, and the whole international team! We also want to express our gratitude to our investors who supported us from the very start of this immense project. And finally, it is time to tell all of you, dear readers and iDealwine customers, how much we appreciate each and every one of you, as you make all of this possible!
The only thing left to do now is to celebrate this new step towards facilitating our services for our international customers and adapting our website to different audiences and cultures. We are raising a glass of bubbles from our large Champagne selection. Why don't you join us?
Cheers, Santé, Prost & Salute to everyone!
Change your profile language easily
Shop all the wines available on iDealwine
---