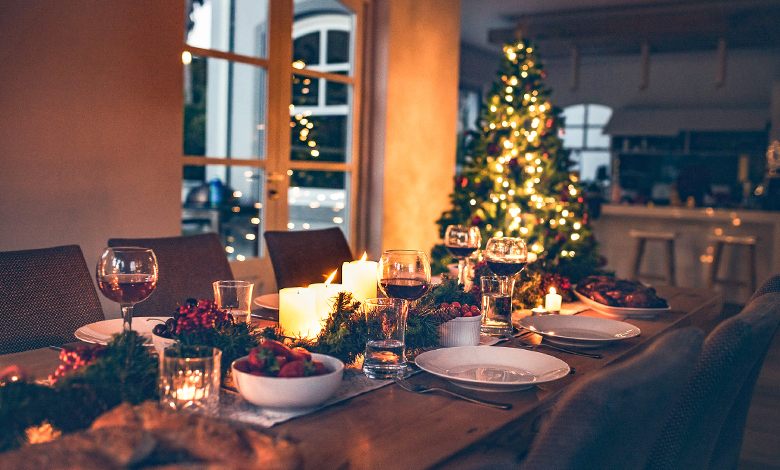 Getting everything ready for your Christmas dinner is already complicated enough. And that's without the pressure of choosing the right wine to go with it. At iDealwine, we know how much you've got to prepare, so we've got you covered with a range of bottles that are bound to please.
With foie gras, forget Sauternes!
Would we neglect to mention Sauternes? Quite the opposite! We'd just like to keep it for better pairings. Foie gras, as the name would suggest, is already a rich dish, so benefits from the refreshing effects of a lighter, more delicate wine. Personally, we think Champagne does the job perfectly, particularly a blanc de noirs (or at least one made mainly of Pinot) that has little or no added dosage. You will have no trouble finding what you need at iDealwine, our selection being as remarkable as it is: cuvées by Drappier, Bollinger, Bedel, Pol Roger, Philipponnat, and Olivier Horiot are specially recommended.
Other options? How about a matured red from Bordeaux or a Burgundian dry white? With their tannins well-rounded over the years, Bordeaux wines promise a characterful pairing with foie gras that emphasises their contrasting flavours. For the white Burgundian wines, the pairings are naturally based on fullness, body, and sweetness. Some examples that come to mind are Meursault (Ballot Millot, and Comte Lafon), Puligny-Montrachet (Etienne Sauzet) and Chassagne-Montrachet (Bruno Colin).
With seafood and smoked salmon? Crisp whites!
No need to break new ground here – it's no secret that oysters and other salty seafood are a match made in heaven for dry white wine, especially those with a pleasant mineral quality. Muscadet wines (particularly those from Domaine de l'Ecu) and Chablisiens (William Fèvre, Louis Michel&Fils, Billaud-Simon) are the most suitable in our eyes.
For smoked salmon, as well as the two options above, consider appellations like Sancerre and Pouilly-Fumé, and particularly the domains of Michel Redde & Fils, Vincent Gaudry and Alphonse Mellot.
Fresh, elegant reds and mellow whites to go with poultry
You have much more freedom to stand out with the wine you choose to accompany your main course, as the choice is vast. Since this meat is rather delicate, with subtle flavours and a tender texture, you would do well with a red wine as much as a white…the better option being to offer both 😉
In terms of red wine, we think straight away of Pinot Noir, ideal alongside white meat. Its fine, fresh and fruity qualities are exactly what's needed to complement your turkey. Pinot Noir from Burgundy is a good choice, as well as that from Alsace. You should consider appellations and styles whose wines undergo a delicate vinification first and foremost. Take note that domains like Leroy, Chandon de Briailles and Sylvain Pataille make marvels. You could also try a red from the Champagne region like rosé des Riceys. Apart from Pinot Noir, we recommend the lighter reds of the Loire that are largely fruity and only slightly woody, as well as those of Jura and Savoy.
As for white wines, look to those that balance freshness and fullness nicely; acidity is welcome in order to contrast with the fat of the dish (if the poultry is well-stuffed…). So something like a Chenin from the Loire (La Grange Tiphaine) or a Chardonnay from the Jura (Tissot, les Marnes Blanches) would be a good choice.
And for those of you who like to enjoy Champagne throughout the meal, have no fear, for poultry and a bottle of fizz are a perfect pairing!
For the cheese board and fruity puddings, opt for a dessert wine
Dessert wines are wonderful with certain cheeses, most notably blue cheese, with which it makes, for us, the best pairing. Sauternes (Yquem, Climens, Fargues, Rieussec, Doisy Daëne), Jurançons (Camin Larredya), Alsaces (Weinbach, Deiss, Bott-Geyl), Tokays (Disznoko) – the choice is huge, with quality at the heart of all we recommend.
If you'll be serving up a fruity pudding (especially with exotic or tart fruits), a sweet dessert wine is highly recommended to enjoy alongside it. Especially aromatic and often less sugary than their counterparts from Bordeaux and Jura, Alsace wines make a delicate pairing with this kind of dessert, without creating a sweetness overload.
With a chocolate or chestnut log, look to natural sweet wines (VDN) and/or some reds
As you know, chocolate doesn't allow for myriad wine pairings. Sometimes there is a temptation to match it with red wine, but we prefer natural sweet wines…these are guaranteed to please! The selection of Rivesaltes is of the highest quality and offers a large range of mature vintages.
The chestnut log also makes for a great accompaniment to natural, sweet wines (Casenobe, Riveyrac), since their stone fruit aromas go perfectly with this dessert.
So, which of our wonderful wines will tempt you first?