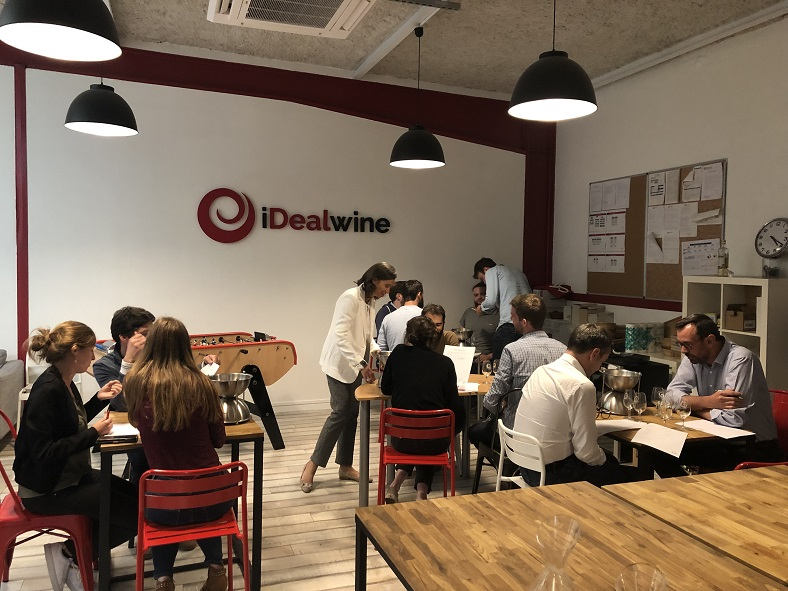 Last week, we held the first round of our blind tasting Olympics. A chance for the team to test their tasting skills over a glass of wine (or two).
Four wines were tasted, two whites followed by two reds, and the teams had 10 minutes to find the region, grape variety, appellation, vintage and domain of the wines. As the concentrated expressions of the team shows, these 'Olympics' were a great success: here's to the next round!
How it works:
The three teams with the highest score automatically make it through to the second round. The 4th and 5th round will have to face off in a game of table football to qualify for the semi-final. The final will take place on the 18th July.
Stay tuned! 😉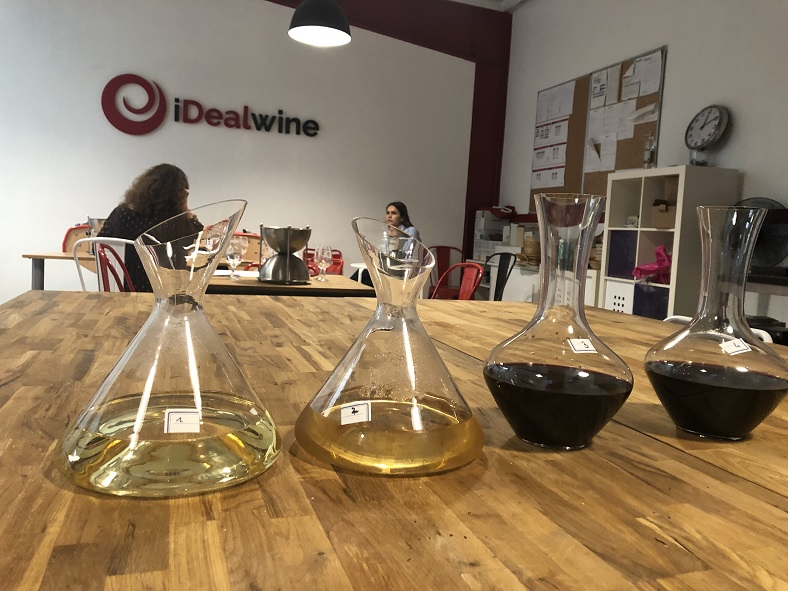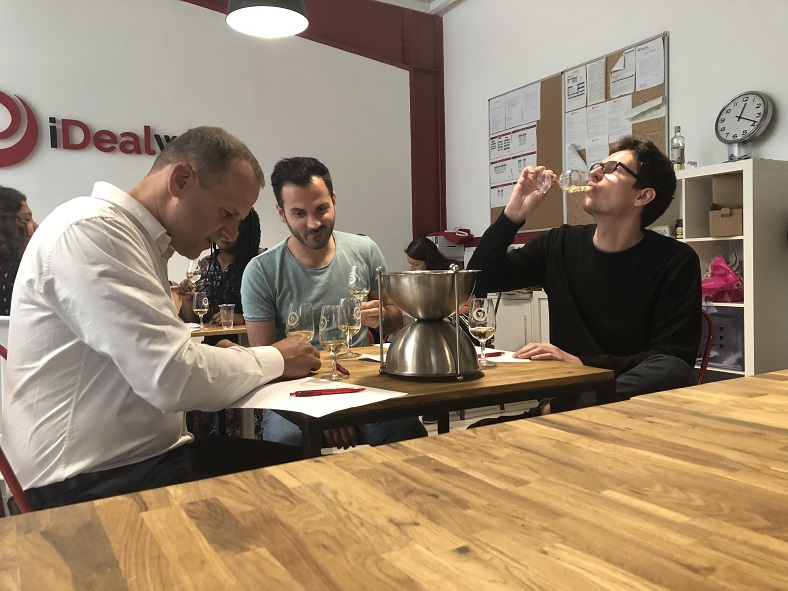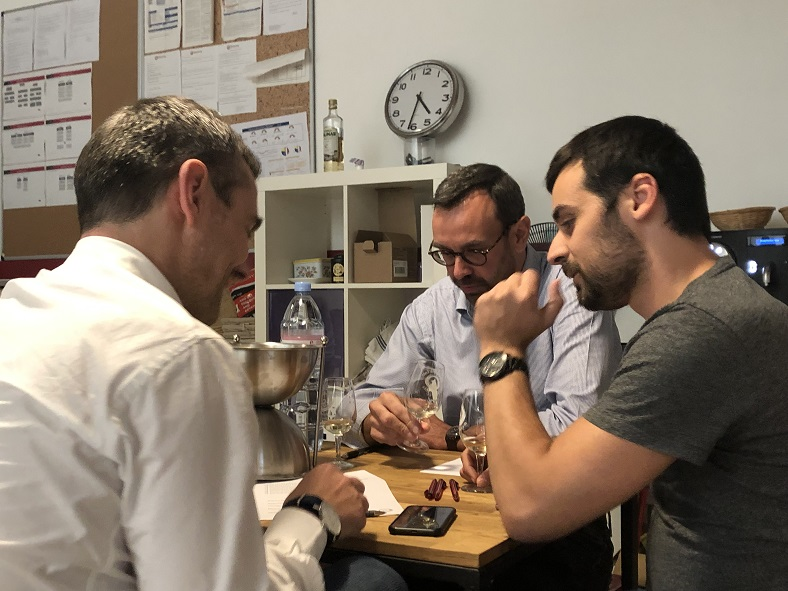 The wines tasted: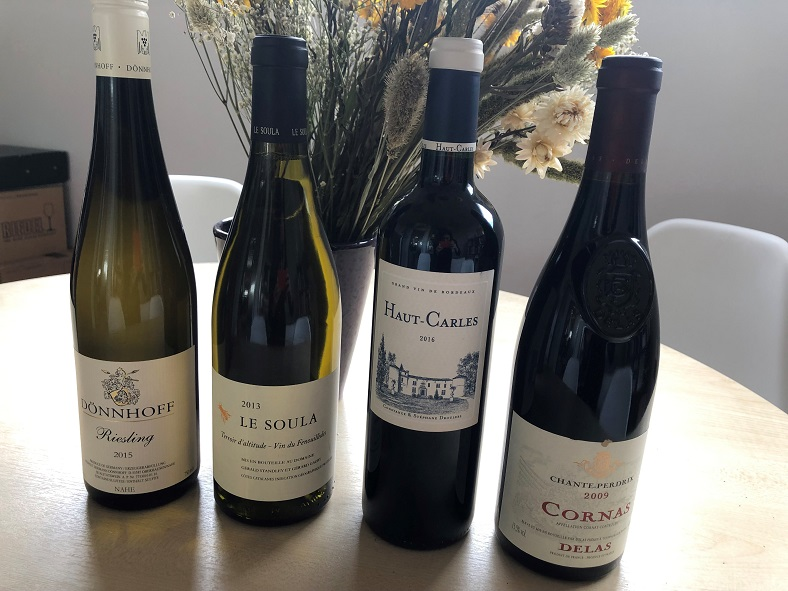 Taut, incisive and elegant, this wine is produced by one of the top producers of German Riesling. Its powerful minerality and slight sweetness make it a great pairing for grilled fish with pineapple and a coconut milk sauce.
IGP Côtes Catalanes Le Soula 2013 G. Gauby
A white Roussillon that is at once aromatic, unctuous and subtle; a perfect accompaniment to fish, shellfish or scallops.
The domain's top wine: structured, dense, generous and silky. One of the best value for money wines in Bordeaux and a must-try in iDealwine's range.
Cornas Chante-Perdrix 2009 Delas
A cuvée that displays the power and character of Syrah, with aromas of black fruits, peppery notes and great finesse on the palate. Ideal with lamb and duck.