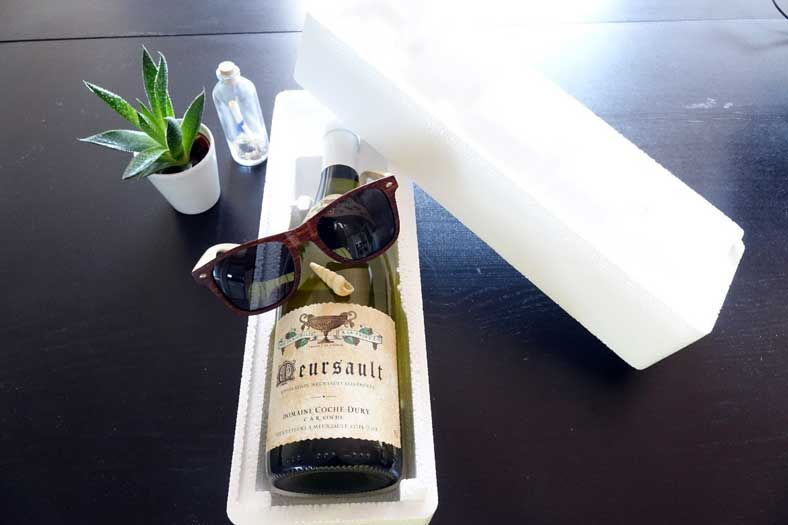 High summer temperatures can be dangerous for wines and so we have to change how we take care of them. During the summer months, iDealwine makes protecting your wine its highest priority (as we do all year round but there needs to be some changes when the mercury rises.). This is what we do:
1. HIGH-PERFORMANCE PACKAGING
Have you already seen our packaging? There isn't a more resistant option on the market. It absorbs bumps and vibrations all while insulating bottles from changes in temperature (isothermal packaging).
2. NO SHIPPING AT THE END OF THE WEEK
iDealwine is leaving nothing to chance and has decided not to ship any wines on Thursdays and Fridays throughout the summer. This is to avoid the risk that your wines could spend the weekend in the warehouses of our delivery partners. Even in the isothermal packaging, we would prefer that they don't spend the two days sat in one place.

HEATWAVE WARNING! When temperatures get extremely high and there is a heatwave, remember that you can choose "Postpone shipment" to avoid your wines deteriorating during transport. Because, if not and you click on "Ship now" and pay the delivery fees, your wines will be prepared and sent straight away.
3. STORAGE: FREE STORAGE PERIOD EXTENDED
From 1 July 2023 until 31 August 2023, the free storage period (usually 30 days) will be extended to 45 days, so that you can decide when you would like your wines to be shipped or collected. Our warehouses are perfectly suited to preserving your wine during the summer months. Please note, to take advantage of this offer, your order needs to have been paid. Also important is to select "Postpone shipment". The 45 days is calculated from the date of purchase. Once the 45 days are up and if the wines haven't already been shipped, storage fees will apply from the 46th day. So that you are aware, these fees are €0.055 (VAT included) per day per bottle.
4. EXPRESS DELIVERY
iDealwine also offers express delivery. In France, Chronopost can deliver wines within 24 hours. For the rest of the EU, express delivery is between 2 to 5 working days. During a heatwave, we recommend that you choose this type of delivery if you need your wine quickly. Your well-packaged parcel will be transported to logistics centres during the night (when temperatures are lower) and delivered the following day.
5. DELIVERY TO YOUR HOLIDAY LOCATION
Would you like your wines to follow you on holiday? No problem! All you have to do is change your delivery address before confirming your order. So now all you have to do is choose which bottles you would like to open this summer surrounded by wonderful company.
Have a great summer … with great wines!
Shop all wines on sale
See our selection of rosés
Discover our selection of must-have wines for your collection