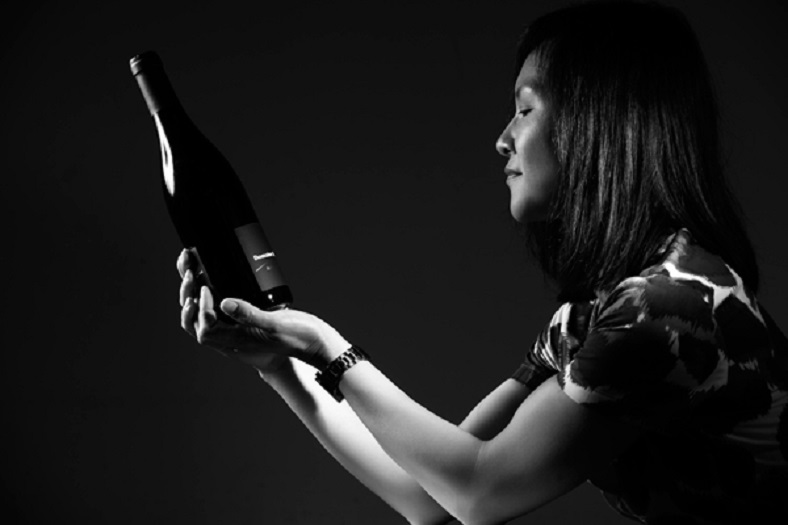 A new rising star shines on Morgon, one of the finest Beaujolais Crus. Inspired by the natural wine movement in the region, the winemaker Mee Godard produces sensuous, complex and deep wines, the result of meticulous labour in the vines as much as in the cellar. A closer look at her searing success.
Who would ever have thought that a girl from Asia would grow up to be a winemaker in the Beaujolais? You have to taste what she makes to believe it. Originally from South Korea and adopted, Mee Godard spent her childhood near Lyon where she studied biology and biochemistry. She finished her studies with three years in Food and Science Technology in Oregon, USA. This is the promised land for Pinot Noir lovers who flock there, enthralled by the temperate climate of the Pacific Ocean breeze. André Ostertag and the Bouchard estate are just a few examples.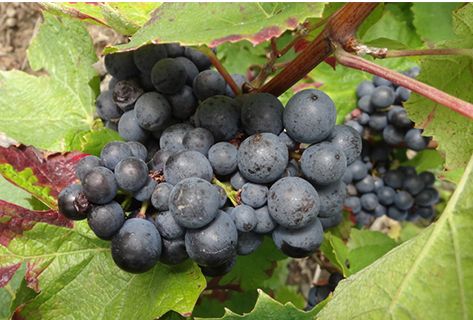 Insatiable, Mee Godard had no desire to stop there. Returning to France, she added to her track record with oenology training that she undertook in Montpellier in 2003. Establishing herself in wine, Mee Godard took some time to find her feet, starting off as a sales representative in Burgundy. But deep down, a desire gnawed away at her, a desire to produce deep, complex and elegant wines. So she naturally turned her gaze to Beaujolais, a region with landscapes she greatly appreciated for their beauty.
Propelled by her passion and her surroundings, she bought some old vines from a winemaker who was about to retire. The plants were ideally situated in Morgon, one of the most prestigious crus out of ten in the region. Grand Cras, Corcelette, Côte du Py. Could she have dreamt of a better start? Maybe not, but that didn't stop her from thinking bigger and expanding to Moulin-à-Vent (since 2016), another appellation reputed for its density and the aging potential of its Gamay.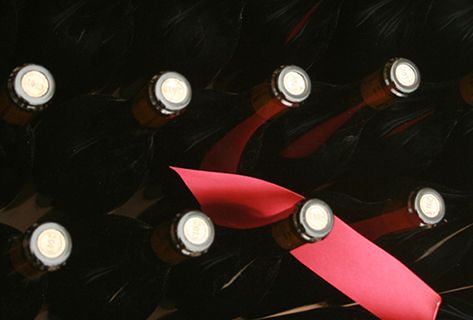 With little more than 6 hectares, her domain is still quite understated. However, her renown is growing at a rapid pace. The work she carries out in the winery is particularly careful. There are very few sulphites added, and her red wines are made using traditional Burgundian methods. The vinification process begins with harvesting by hand in little cases that prevent the grapes from being crushed. Mee Godard then keeps the whole harvest in order to offer freshness and elegance to her wine. Pre-fermentation maceration is practised in order to extract maximum colour and flavour before fermentation. It goes without saying that the natural wine movement of Jean-Paul Thévenet, Jean Foillard and Marcel Lapierre greatly inspired her. So she too, having received organic certification, is following her path in total respect of the environment with an entirely open mind.
One thing is certain, the Beaujolais renaissance is embodied marvellously in the hands of this diligent winemaker who has made a real passion project of her career. Is it possible to resist these wines? They are deep, sensuous, dense and lively, with a freshness amplified by carefully mastered acidity.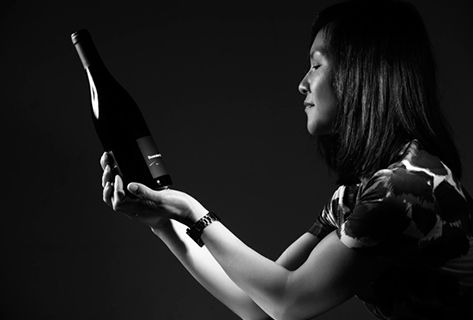 Mee Godard, what do the guides say?
Green Guide from Revue du vin de France – 1* out of 3
Oenologist by training but without a family history in winemaking, Mee realised her dream in February 2013 when she took up the plots of a winemaker who had no descendants. Her little domain is made up of very old vines in the best Morgon terroirs (Corcelette, Grand Cras, Côte du Py). A Moulin-à-Vent cuvée enriched her range in 2016. The first star gained in 2017 can continue to shine among the young talents of Beaujolais.
The wines: in 2018, the Morgon Passerelle 577's nose reveals, when aerated, an intense aroma of patchouli. This is a mellow wine with a mineral freshness true to its Côte du Py terroir. A memorable wine to wait for impatiently. Under the velvety exterior, the woody élevage of Moulin-à-Vent Les Michelons tempts the nose with musky scents. Its thick texture is supported by a vibrant energy that delights the tastebuds. Matured in barrels, this cuvée should definitely spend some time in the cellar before being served.
Bettane + Desseauve 2020 – 3* out of 5
After her fundamental oenology studies and a detour via Oregon, Mee Godard, encouraged by her parents and her partner, sought to set herself up in Beaujolais and stumbled across a winemaker about to retire: he sold her 5 hectares of the Morgon appellation in the most beautiful localities of Corcelettes, Grand Cras and Côte de Py! This was in 2013. Since then, come rain or shine, Mee Godard has consistently built on her progress. A hectare at Moulin-à-Vent here, a new building there, and wines which continue to be perfected. The Godard style is one of pure wines, never sterile, airy but structured, which all ooze a sense of their origin. Add to this a delicacy that perhaps lacked in her first vintages and which proves to be the key to her superb 2017. Everything that Godard produces is delicious, it's just a shame she produces so little!