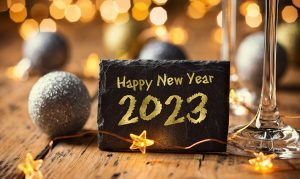 Dry January is making the rounds again. Perhaps you're having a go this year, or maybe you're sick to the back teeth of it. I think we all like to kick off a new year with good intentions, but this doesn't have to mean dropping the things that bring us joy! At iDealwine, we're having a dry January of our own, but it's not what you think…
Not wanting to be without our precious bottles for a month, we are instead having a Dry (white) January. Whether still or sparkling, these wines often come from cooler climates, and this translates into low sugar and alcohol levels in the resulting cuvées. These wines are also less calorific than red wines and sweet whites, making them a good choice for those of us looking to make healthier choices. So, let's start our challenge of only enjoying dry white wines, while also sticking to the common January theme of consuming a little less. To help you do this and to make your bottles last longer, we recommend using a little vacuum pump so that you can keep the wine fresh as you enjoy it over several days.
Ciders and perries
In the same spirit of choosing low-alcohol drinks, you might like to go for a cider or perry. We really like those made by Eric Bordelet. Whilst you might consider cider something to enjoy on a hot day, its aromas also pair nicely with sweet breads like brioche, as well as the classic French galette des rois, a traditional pastry which is made for Epiphany, then enjoyed throughout the month of January. And jumping a little further ahead in the year, these bottles will also pair nicely with your pancakes on Shrove Tuesday.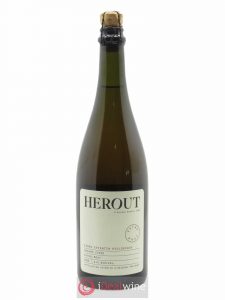 White wines from Alsace and Germany
Aside from ciders and perries, the idea of cutting down on alcohol means we are looking for the dry wines that contain the least amount of alcohol as possible. Northern regions are our best bet when seeking these very dry whites. Alsace and Germany are great sources of these types of wines, and they typically contain 8-11% alcohol (much lower than modern Bordeaux reds).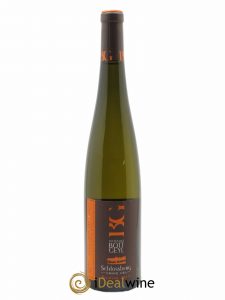 Champagne
Another northern region to consider when looking for wines for our version of Dry January is Champagne. Just because the end-of-year festivities are over, doesn't mean that we no longer have anything to celebrate and fine bubbles always add an extra bit of sparkle. Sticking to the theme of being healthier, why not pair it with seafood which is packed full of oils and vitamins? And as our January theme is "dry", keep an eye on the dosage of the bottles you choose. Your best bet would be selecting an Extra Brut or a zero-dosage bottle. You could also look for a sparkling wine from other cold-climate regions. There's the famous Triple Zéro from Domaine de la Taille au Loups, Lise et Bertrand Jousset's natural bubbles and Brut d'enfer from Bonnigal-Bodet – all of which come from the Loire Valley. Then, from Jura, you could opt for the crémant from Domaine des Marnes Blanches, a bottle of Ayse produced by Domaine Belluard (limited stocks available) from Savoie and not to forget the Alsace crémant by Albert Mann.
For those who have sweet tooths (that's me) but want to also try our Dry (white) January, why not choose a Moscato d'Asti over the more traditional sweet white wines. It will still contain residual sugars – but nowhere near as much as those found in a Sauternes, for example – however, it will significantly reduce your alcohol intake (it's alcohol content stands at just 5%) and therefore, your calorie intake.
Try January
January resolutions are all about switching up your routine. Rather than getting rid of wine completely, why not just try something new? Move out of your comfort zone and set the tone for the rest of the year by leaning into your curiosity. Of course, this could simply mean trying a cuvée from a region that you know less about, or one made using a grape variety you're unfamiliar with. We also have a selection dedicated to wines for the adventurous. These all have particularities to do with their grape variety (native, rare, or forgotten grapes) and vinification methods (matured in amphora, maceration wines…).
Some examples? From Beaujolais, try this macerated Chardonnay form Domaine Descombes. There is also this Chenin macerated with its skins from Château de Plaisance or we have wines from Domaine Tetramythos that have been matured in amphora.
Regenuary
Now this is a totally new one for me, and really quite niche for anyone not well-versed in agricultural trends. Regenuary is about starting off the year right by supporting farmers and growers who use regenerative methods. This is one way of considering the environmental impact of the food and drink you consume without necessarily cutting anything out. But what does this have to do with wine? Well, regenerative methods are central to the process of biodynamic growing, a philosophy we're seeing more of in vineyards across the world. Essentially, these growers apply practices that give back to the soil, strengthening it and improving its capacity to hold onto carbon. The wines produced are really good, too 😉 You'll find over 1,000 biodynamic cuvées here.
What about Veganuary?
Sister-trend to the alcohol-free movement is the increasingly popular Veganuary! Of course, this is more to do with food choices, but anyone who'd like to follow this lifestyle to the letter should also look at the wine they're drinking. Egg white is often used as a fining agent in wine, as it collects floating sediment together and sinks it to the bottom of the barrel. This means that, whilst there are no animal products in the wine itself, eggs can be used during the production process. Never fear, though, as many natural wines don't involve this process (hence why they can look a little cloudy – a bit unusual but nothing to worry about!). There are also alternative fining methods that use plant products, and this is the case for the wines at Château Dauzac, for example.
As is often the case when making changes to your eating and drinking habits, this is simply a question of doing your research. There are plenty of wines that are vegan (without necessarily being labelled as such), and infinite ways to enjoy a nice bottle with a meat-free meal! An important point when pairing is that the wine shouldn't overpower the dish, and vice versa, which still leaves plenty of room for inventive and delicious meals that will find their perfect, matching cuvée.
Completing our month of Dry January may lead us to missing our red wines, but never fear – we have a brilliant selection of reds for you to choose from. And if you opt for a bottle from a recent vintage which still needs to spend some time ageing before it's ready to drink, you'll remove the temptation of opening it. 😉
We hope you all have a wonderful start to the year, no matter what type of January theme you follow!
Shop all white wines available at iDealwine