On 8 March, International Women's Day is celebrated all over the world – and things are no different at iDealwine! We all know that it has been a centuries-long struggle for women to have equal opportunities and equal pay for their work, and that there is still a lot more that could be done. This is why we at iDealwine are shining a spotlight on the women in our lives today and are celebrating their contributions to all sectors and fields, whether as mothers, sisters, girlfriends, partners, or colleagues at work.
The wine world is full of female icons. Take Cécile Tremblay, for example, who is producing highly appreciated organic and biodynamic wines in the Cote de Nuits, or Agnès Paquet in the Cote de Beaune with her sublime and accessible cuvées. And let's not forget the pioneering women behind some of the most famous Champagne houses: Lily Bollinger, Barbe-Nicole Ponsardin Clicquot and Mathilde Emilie Laurent-Perrier to name just a few.
The picture is also changing among female wine experts. Only recently, the "Best Sommelier of the World 2023" contest took place in Paris, where Danish Nina Jensen came second and French Pascaline Lepeltier fourth. In 2018, Lepeltier won the title "Best Sommelier in France", making her the very first woman ever to do so.
And while iDealwine customers are still primarily men, this trend is clearly changing with more and more women coming to our site. Another truly impressive figure: of the approximately 60 people in the iDealwine team, almost 50 percent of them are women. They share and use their expertise, creativity and passion for wine and the world of wine every day. For International Women's Day 2023, we would like to introduce you to some of them and pay tribute to their work. We will also share some of their personal recommendations and their favourite cuvées crafted by talented women which you should definitely try!
Sophie
Sophie is the Account Manager of iDealwine's seller service, which means she is the one managing requests for wine and spirits estimates and taking care of the working relationship with those selling their bottles. Sophie has been a part of the company for the past three years, and nowadays, her role also entails working on the Fine Spirits Auction website (one of iDealwine's newer projects, a website dedicated to fine spirits). Sophie says that although it was not her original plan to work in wine, she loves it.
"A part of my family is originally from Burgundy. It was because of different professional experiences that I started to work in the world of wine and spirits. I don't have any regrets; it is a very passionate job!"
To celebrate today, Sophie wants you to try an Italian favourite, "For International Women's Day, I am of course thinking of Foradori's Lezèr cuvée: a fresh and fruity red wine that is always a sure hit with my friends!" Elisabetta Foradori runs a biodynamic domain in Northern Italy that produces wines known for their delicacy and are a big favourite of the iDealwine team as well!
Michèle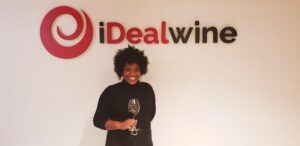 Michèle is responsible for the Sales Administration and has been at iDealwine for eight years now. As a middle manager, she supports the Sales and Marketing team in their work and provides analytical support to the buyers. She is the one ensuring the smooth flow of incoming goods for sale on the fixed-price section of our website – and making sure we never run out of your favourite wines!
"I joined iDealwine more than eight years ago as an accounting assistant after completing my training in International Trade. My interest in wine has grown and developed throughout my professional career, thanks to meeting people who are passionate about wine every day, to wine tastings, and to trying the new wines we have available at fixed prices!"
To celebrate this important day, Michèle is recommending a Champagne made by a passionate winemaker. "As Champagne remains one of my favourite regions, I can recommend the Affinité Brut Nature from Domaine Elise Dechannes, a refreshing blend of Pinot Noir and Chardonnay." Elise Deschannes has been working at her domain in Champagne since 2008 and is known for her fine, elegant and subtle cuvées.
Alix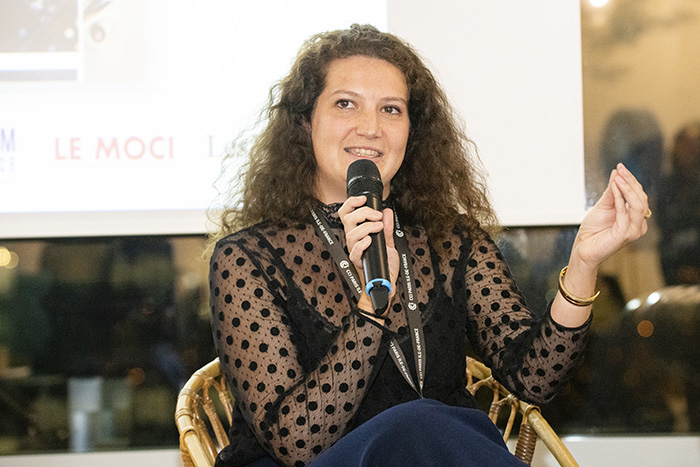 Alix manages the international development team at iDealwine, who are busy putting the final touches to the new German and Italian websites as well as preparing for the opening of a Singapore office to complement the one in Hong Kong.
Hailing from Lyon and with roots in Burgundy and Beaujolais, Alix's interest for this fascinating drink grew and she started working in the industry with an internship at none other than iDealwine. Nine years later and after many different experiences as part of the team, she is still here.
Alix really enjoys the wines produced by Giulia Negri. "She crafts exquisite wines that possess the perfect balance of intensity and delicacy with a touch of silkiness. Out of all the wines produced by this Piedmont winemaker, my favourite has to be Barolo La Tartufaia." And as soon as the wines are in stock on the iDealwine website, Alix is really looking foreward to opening a bottle by Laura Aillaud, a Lubéron winemaker who has just become an iDealwine partner domain!
Of course, it should also be mentioned that Angélique de Lenquesaing is one of the three co-founders of iDealwine and was also one the very few women in the company at the beginning. And finally, there is also Margaux – iDealwine's online sommelière – that will always be happy to help you chose your perfect wine-match on our site.
Happy International Women's Day to all of you!