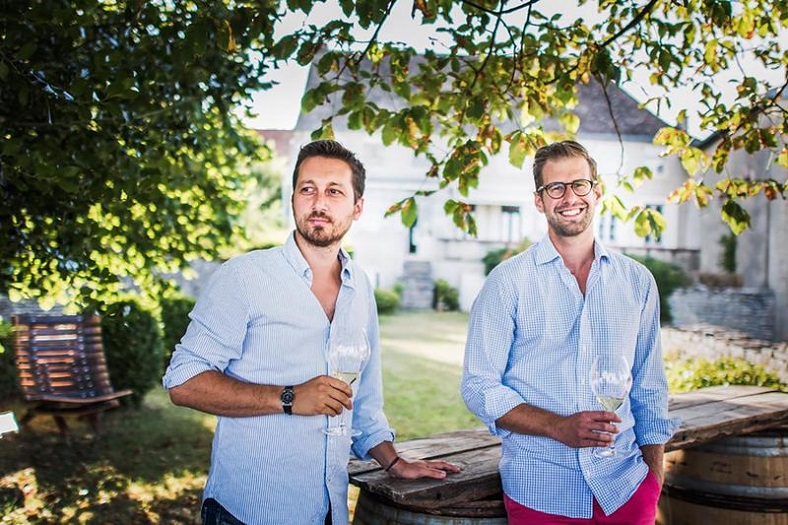 A decade ago, Armand Heitz took a leap of faith and took the family domain into his own hands. His story in Chassagne-Montrachet is one worth following. 
Armand Heitz comes from a family of wine négociants. From 1857, his ancestors owned vines between the village of Santenay and the famous Clos de Vougeot, magnificent appellations that you'll probably have heard of. The devastation of the phylloxera disease forced them to sell a certain number of their vines. And since then, Armand has decided to settle down at the family property in Chassagne-Montrachet to carry on the work. This young engineer has a degree from Changin in Switzerland as well as a diploma in oenology. His aim is simple: to bring the heritage of his ancestors back to life in the Côte de Beaune, restoring it to what it was almost a century ago. Launching himself into the project, he brought along with him all that would be necessary to revive the vine culture. During his first year there, he managed a single hectare, before gradually getting to manage vines in Meursault, Pommard and Volnay that belonged to his parents, aunts, and uncles. In just a few years, the range of cuvées grew, as did the team and their innovative ideas. The Burgundian domain now spans 20 hectares, and the team of 12 is young, much like their boss.
But the bigger the domain became, the more difficult it was to maintain the same, biodynamic methods that were being used. This is why Armand decided to lean more towards agro-ecology and regenerative agriculture. So, what's that all about? Well, numerous experiments are being carried out in the vineyard in order to best respect the environment and to allow the soils to enrich themselves. Armand has planted vegetables at the foot of the vines, as well as planting trees among the parcels, in order to see what benefits can be brought to the surrounding soil. The vines are shaped in a way that respects the sap flow, and tree bark is scattered over some parcels to stop the grass from thinning. The harvest is carried out in little cases in order to guarantee the quality of the grapes. After pressing, the white wines are clarified. The reds are vinified in whole bunches in order to obtain wines that are as complex and delicate as possible. The result of this process is wine that expresses its individual terroir wonderfully.
This is a domain just bursting with ideas for how to diversify the growing and vinification methods used, and this open-minded approach to wine is a very promising sign for future production. Has Armand got anything up his sleeve? 'We want to get back into négoce wine next year with a new range of cuvées!' Definitely one to watch!
Here are the wines from Domaine Heitz-Lochardet available on our website