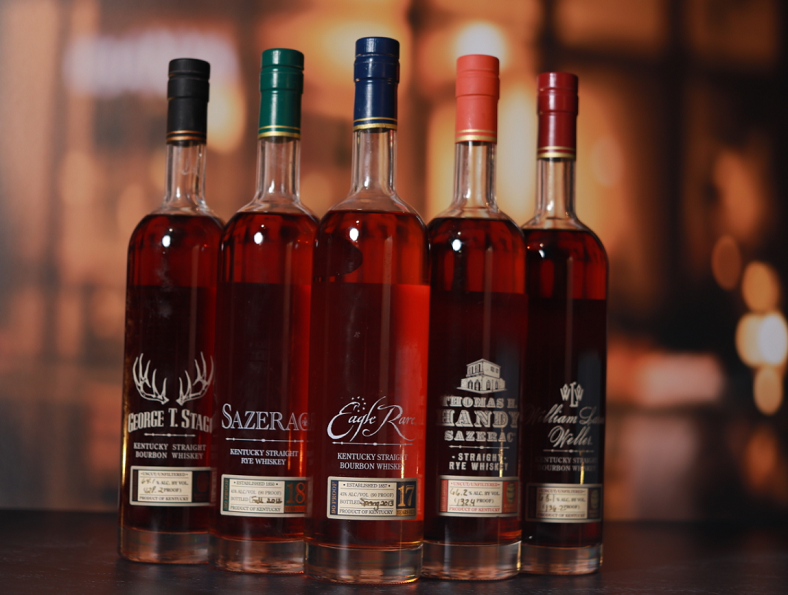 Whilst the battle between Burgundy and Bordeaux is ongoing, outsiders are appearing. Here is an analysis of the top auction results from the first six months of 2020.
Almost 43,000 lots – that's 82,389 bottles – were sold at auction on our platform during the first six months of 2020. In terms of value sold, Burgundy has taken a slight lead over Bordeaux (35% Burgundy vs 34% Bordeaux), despite Burgundy's volume sold being far lower (26% of the bottles sold compared to 36% for Bordeaux). So, the heated battle between these two longstanding rivals rages on, even if some serious outsiders have recorded impressive, even record, prices in the first half of this year.
At the top, both for the most coveted bottles and the most expensive lots, is the seemingly untouchable Domaine de la Romanée-Conti. The cuvée to beat is the eponymous grand cru, a 2009 that went for €16,578, and then an assorted case of 12 bottles from the same vintage, sold for €46,910. We should specific that, for the sake of showing a more diverse and interesting table, we have only included one wine from any one domain.
Of the top 20 most highest-priced bottles of the semester, 8 places go to cuvées from Burgundy (40%), including five Pinots and three Chardonnays: Roumier, Liger-Belair, Leroy, and Armand Rousseau in red, Leflaive, d'Auvenay and Coche-Dury in white. Each of them went well beyond the threshold of €4,000 the bottle.
However, Bordeaux has not been left behind, filling four places in the ranking. Two of these are famous Pomerol bottles: a magnum of 2000 Petrus which sold for €8,228, and a Château Le Pin from the same vintage, at €3,438. Two collectors' bottles complete the series, with a magnum of 1949 Latour and a 1921 Château d'Yquem.
From Champagne, two cuvées stand out, each selling for over €5,000: the first vintage from Dom Pérignon (1959) in its rosé version – €5,526 – and a 1979 magnum of the Collection cuvée from Krug.
Two other regions deserve a mention: perhaps unsurprising that the Rhône valley is represented by Domaine Chave's Cathelin cuvée, a bottle from the Languedoc also makes an appearance: another first vintage, this time from Domaine de la Grange des Pères (€5,035). The desire for collectors' wines is clearly far from petering out…
Finally, we have to point out the increasing share of success held by spirits in our ranking of most expensive bottles. There are three in this half-year report, including two whiskies and a cognac. A little reminder that in 2019, two of the three most expensive bottles of the year were spirits. A clear indication of a success story in motion.
Our ranking of the highest-priced lots brings Bordeaux back into the fold, taking up nine places compared to Burgundy's seven. The important point to bear in mind here is that Bordeaux bottles are far more likely to be sold in cases of 12, whereas Burgundy's grands crus are sold more often in single units (especially magnums).
All of these results attest to a continued interest in buying wine at auction, before, during, and at the end of the lockdown period. In fact, 80% of the lots put up for sale in the first six months of the year found buyers. Anyone wishing to sell their wine with us is guaranteed a global audience of enthusiasts as well as a competitively fast sale of their cellar. Our place as Europe's top wine auctioneer is affirmed, and we can't say how relieved we are to report this news at such a turbulent time.
Find out more about selling your wine with iDealwine
See our most recent auction reports
Request an estimate for your cellar
Top 20 highest-priced bottles sold on iDealwine from January – June 2020
| | | |
| --- | --- | --- |
| Rank | Bottle | Price |
| 1 | 1 Bouteille Romanée-Conti Grand Cru Domaine de la Romanée-Conti 2009 | 16 578 € |
| 2 | 1 Bouteille Musigny Grand Cru Domaine Georges Roumier 1990 | 9 824 € |
| 3 | 1 Magnum Petrus 2000 | 8 228 € |
| 4 | 1 Bouteille Montrachet Grand Cru Domaine Leflaive 2006 | 7 122 € |
| 5 | 1 Bouteille Hermitage Ermitage Cuvée Cathelin Jean-Louis Chave 1990 | 6 140 € |
| 6 | 1 Magnum Château Latour 1er Grand Cru Classé 1949 | 6 017 € |
| 7 | 1 Bouteille Dom Pérignon Moët & Chandon 1959 | 5 526 € |
| 8 | 1 Bouteille Criots-Bâtard-Montrachet Grand Cru Domaine d'Auvenay 2005 | 5 526 € |
| 9 | 1 Magnum Collection Krug 1979 | 5 250 € |
| 10 | 1 Bouteille Château d'Yquem 1921 | 5 133 € |
| 11 | 1 Bouteille IGP Pays d'Hérault Grange des Pères 1992 | 5 035 € |
| 12 | 1 Bouteille La Romanée Grand Cru Comte Liger-Belair 2010 | 5 035 € |
| 13 | 1 Bouteille Richebourg Grand Cru Leroy  2009 | 4 666 € |
| 14 | 1 Magnum Gevrey-Chambertin 1er Cru Clos Saint-Jacques A Rousseau 1999 | 4 421 € |
| 15 | 1 Bouteille Corton-Charlemagne Grand Cru Coche Dury 2005 | 4 298 € |
| 16 | 1 Bouteille Whisky Japonais Hibiki 30 ans Suntory | 4 298 € |
| 17 | 1 Jeroboam Château Mouton Rothschild 1994 | 3 500 € |
| 18 | 1 Bouteille Château Le Pin 2000 | 3 438 € |
| 19 | 1 Bouteille Whisky Highland Single Malt 25 ans The Macallan Anniversary Malt 1962 | 3 193 € |
| 20 | 1 Bouteille Cognac Delamain Le Voyage de Delamain Grande Champagne | 3 150 € |
Top 20 highest-priced lots sold on iDealwine from January – June 2020
| | | | |
| --- | --- | --- | --- |
| Rank | Lot | Price | Price per unit |
| 1 | 12 bt Assortiment 2009 du Domaine de la Romanée-Conti : 1 Romanée Conti – 2 Romanée Saint Vivant – 3 La Tache – 2 Richebourg – 2 Echézeaux – 2 Grands Echézeaux | 46 910 € |  – |
| 2 | 1 bt Musigny Grand Cru Domaine Georges Roumier 1990 | 9 824 € | 9 824 € |
| 3 | 12 bt Château Lafite Rothschild 1er Grand Cru Classé 1986 | 9 517 € | 793 € |
| 4 | 9 bt Caisse Collection 2010 : 1 Petrus – 1 Cheval Blanc – 1 La Mission Haut Brion – 1 Haut Brion – 1 Margaux – 1 Lafite Rothschild – 1 Latour – 1 Yquem – 1 Mouton Rothschild | 9 456 € |  – |
| 5 | 12 bt Château Trotanoy 1971 | 8 805 € | 734 € |
| 6 | 1 bt Montrachet Grand Cru Domaine Leflaive 2006 | 7 122 € | 7 122 € |
| 7 | 12 bt Château Margaux 1er Grand Cru Classé 1996 | 6 336 € | 528 € |
| 8 | 1 bt Hermitage Ermitage Cuvée Cathelin Jean-Louis Chave 1990 | 6 140 € | 6 140 € |
| 9 | 1 MG Château Latour 1er Grand Cru Classé 1949 | 6 017 € | 6 017 € |
| 10 | 1 bt Dom Pérignon rosé Moët & Chandon 1959 | 5 526 € | 5 526 € |
| 11 | 1 bt Criots-Bâtard-Montrachet Grand Cru Domaine d'Auvenay 2005 | 5 526 € | 5 526 € |
| 12 | 12 bt Château Pichon Longueville Comtesse de Lalande 1982 | 5 458 € | 455 € |
| 13 | 2 bt Château Le Pin 2015 | 5 403 € | 2 702 € |
| 14 | 1 MG Collection Krug 1979 | 5 250 € | 5 250 € |
| 15 | 1 bt Château d'Yquem 1er Cru Classé Supérieur 1921 | 5 133 € | 5 133 € |
| 16 | 1 bt IGP Pays d'Hérault Grange des Pères Laurent Vaillé 1992 | 5 035 € | 5 035 € |
| 17 | 1 bt La Romanée Grand Cru Comte Liger-Belair 2010 | 5 035 € | 5 035 € |
| 18 | 12 bt Château Mouton Rothschild 1er Grand Cru Classé 2003 | 4 814 € | 401 € |
| 19 | 1 bt Richebourg Grand Cru Leroy 2009 | 4 666 € | 4 666 € |
| 20 | 1 MG Gevrey-Chambertin 1er Cru Clos Saint-Jacques A. Rousseau 1999 | 4 421 € | 4 421 € |